London
Bouygues UK's property development company, Linkcity, were selected by Hounslow Council to develop a new civic building on a landmark site in Hounslow Town Centre, cross subsidised by the release of its existing offices for residential use.
Working closely with Hounslow Council, architects Sheppard Robson and residential partners Notting Hill Genesis, Linkcity put in place an innovative deal structure to finance and deliver a new building at no up-front costs to the public purse. The new civic building, Hounslow House, and the first phase of 160 new homes were delivered by Bouygues UK in January 2019.
---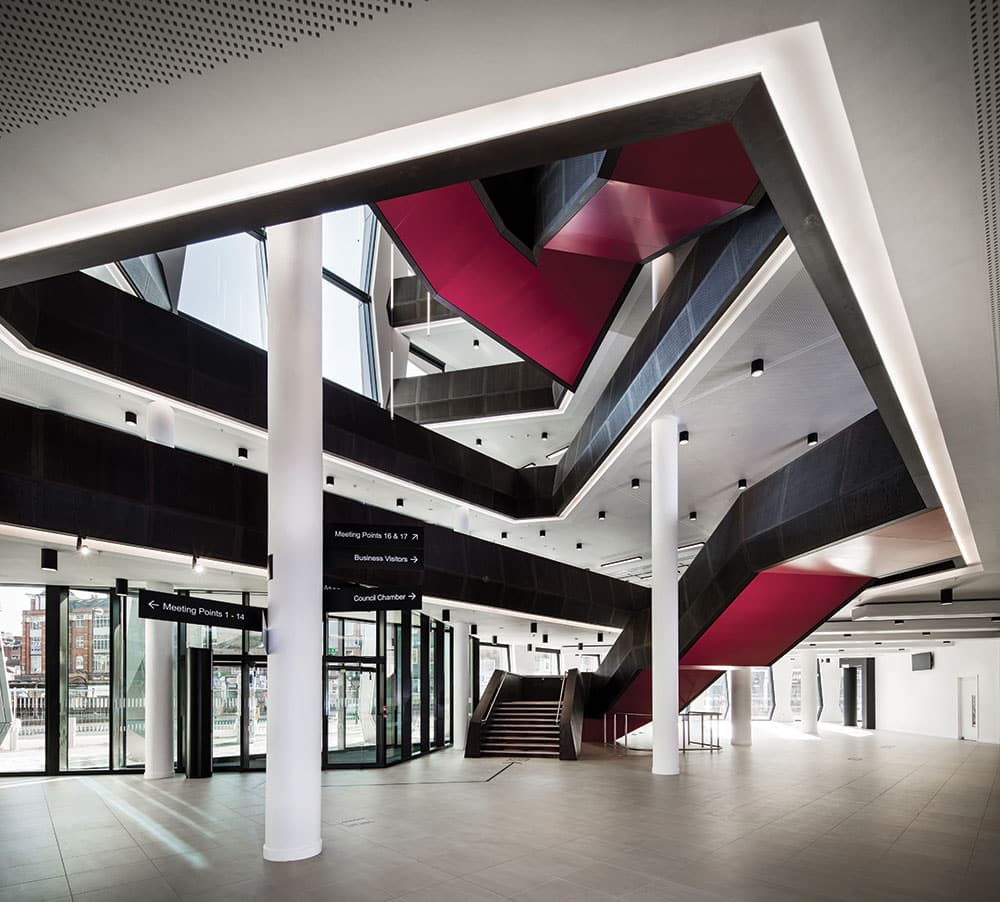 Hounslow House provides an eco-friendly, carbon neutral building for the London Borough of Hounslow, comprising 150,000 sq ft of office space for council staff, a new council chamber, library, registry office, café and one-stop shop for council services. This 6-storey building, also comprising a basement car park, replaces the old council offices in Lampton Road.
Hounslow House has delivered key objectives of the Council, including:
A bespoke, agile workspace. Designed in close collaboration with Hounslow Council with the end user in mind, the new office space offers a comfortable, ergonomic work environment that supports modern ways of working and staff wellbeing. It is designed to be flexible – the new Council chamber, for example, has movable partitions – to allow the efficient use of space in the long term.
A community building. Hounslow House puts civic functions in the town centre, at the heart of the community. The new public space links the building with the community offering a welcoming and legible façade, opening up access to the library, café, and Council services.
Sustainability performance. The building is energy efficient, with a BREEAM Excellent rating, resulting in significantly reduced running costs. The façade benefits from large windows which maximise the natural light. The solid elements minimise solar gain and cooling loads reducing the energy consumption of the building.
Distinctive architecture. The new building has a strong civic presence within the community. The design promotes a feeling of openness, creating connections between the public and private functions of the building. The façades are informed by a singular design approach, creating a consistent architectural language to all elevations.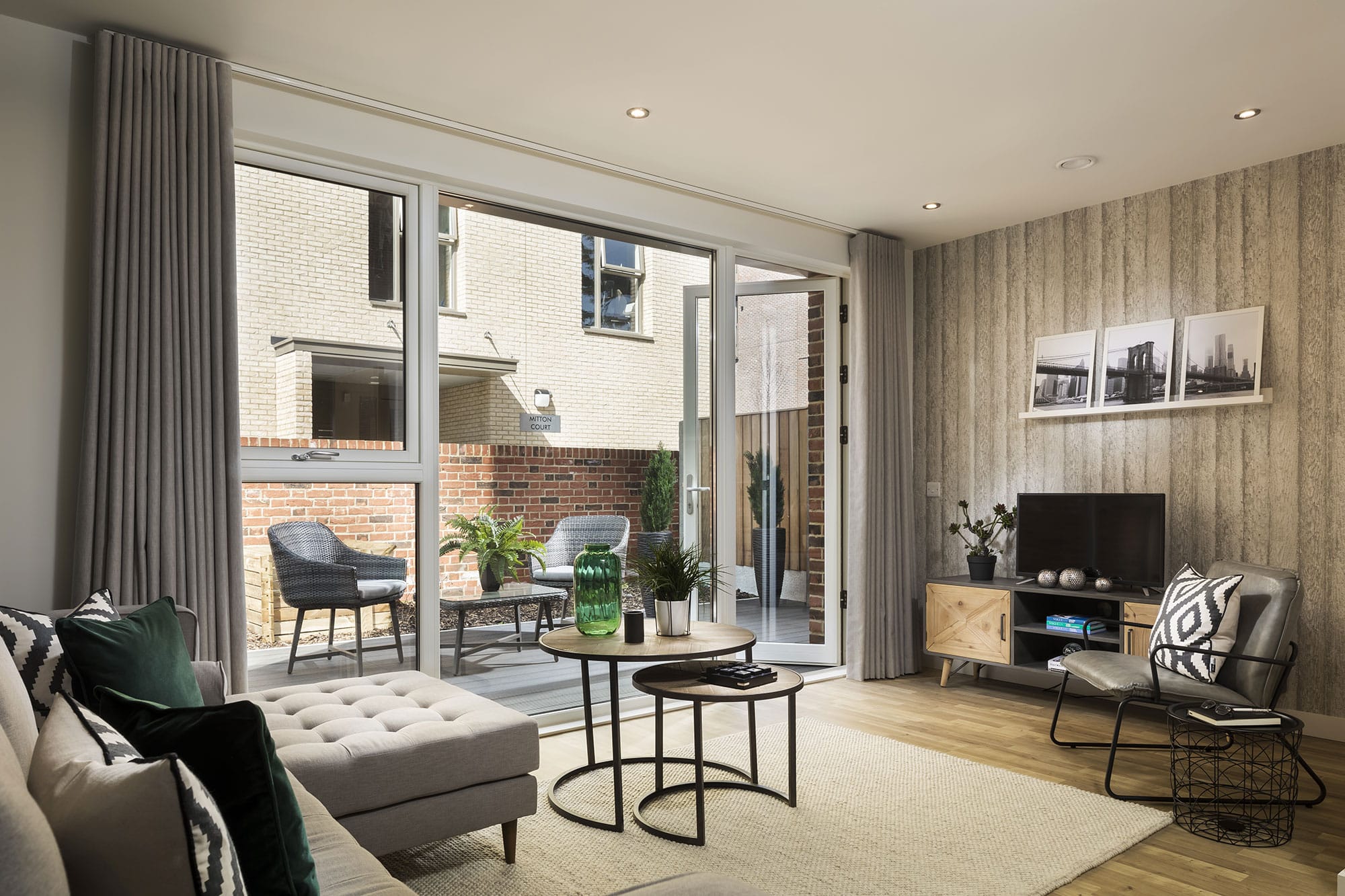 Sustainability
Bouygues UK undertook several sustainability initiatives on the project:
CO2 reduction by 35% achieved by:

Use of a highly insulated façade that maximises sun light and minimises solar gain
Efficient building services system: Use of variable air volume active chilled beams to provide flexible and efficient thermal comfort
Low carbon and renewable technologies: use of air source heat pumps and a photovoltaic array to provide low carbon power

A prefabricated façade that helps reduce on-site materials waste and achieves an A rating under the Green Guide to Specification
A water strategy that reduces consumption by over 40% compared with BRE's baseline for similar building types.
A range of low carbon transport facilities including electric vehicle charging points, double tiered sheltered cycle racks and folding bicycle lockers.
Innovative Funding Structure
A ground-breaking, three-way development agreement between Linkcity, Notting Hill Genesis and Hounslow Council was behind this major £410m scheme.
Linkcity put in place an innovative financing structure with BNP Paribas to fund the development and construction of the new building at no up-front cost to the public purse, and before the residential land value was crystallised. Working in partnership with Notting Hill Genesis, Linkcity secured additional Housing Zone funding from the Mayor of London, and orchestrated an early start on site on an unoccupied part of the former civic centre site to reduce funding costs and speed up delivery even further.
The completion of Hounslow House paved the way for the delivery of new homes on the former Civic Centre campus. Supported by the Mayor of London through one of the first Housing Zones, and delivered in partnership with Notting Hill Genesis, the project will deliver 919 new homes and 50% affordable housing. The Allies and Morrison masterplan is designed to be grounded in the local context and respect its setting adjacent to Lampton Park.
Linkcity, together with its construction partner Bouygues UK, worked closely with Notting Hill Genesis to ensure the delivery of the first phase of the residential element whilst maintaining operations in the existing civic building.
We worked closely with Linkcity to create a bespoke development that meets all our requirements and exceeds expectations. Not only will be have more than 900 new homes, a key priority for the borough, but Hounslow will also benefit from a fantastic community-focused civic building

Councillor Steve Curran, Leader of London Borough of Hounslow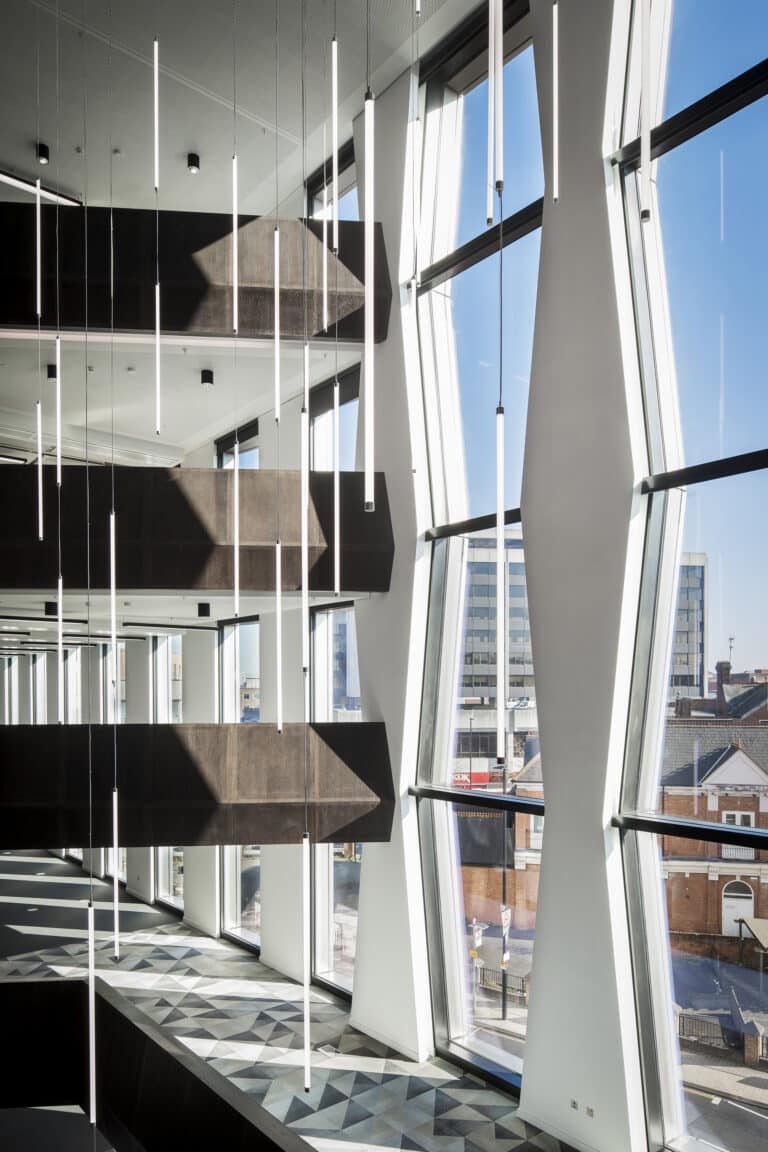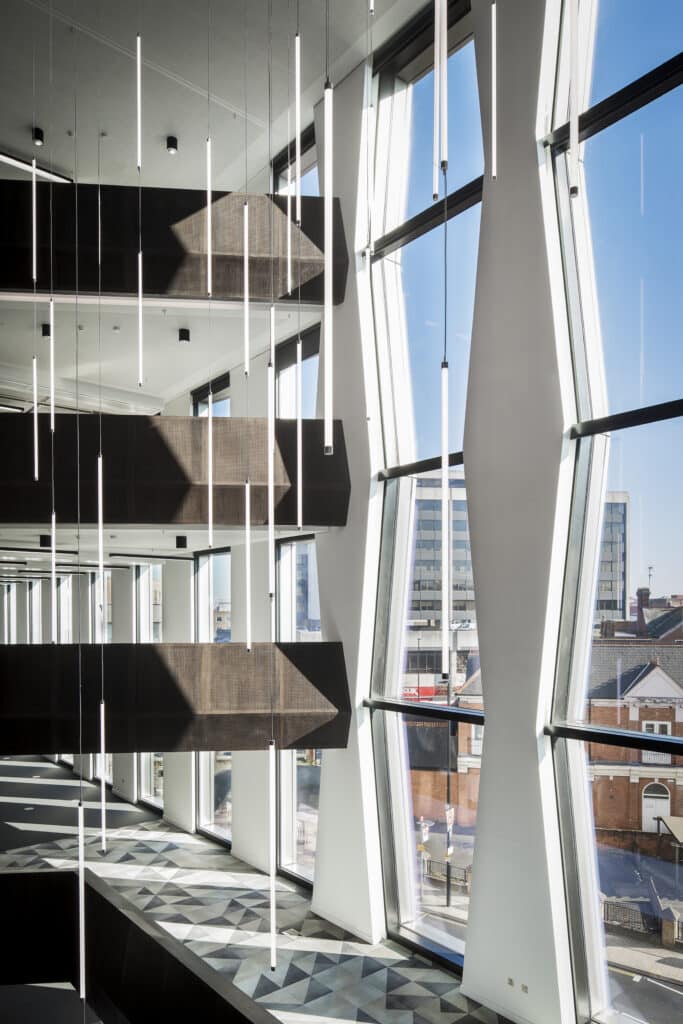 The Riverside at Canterbury