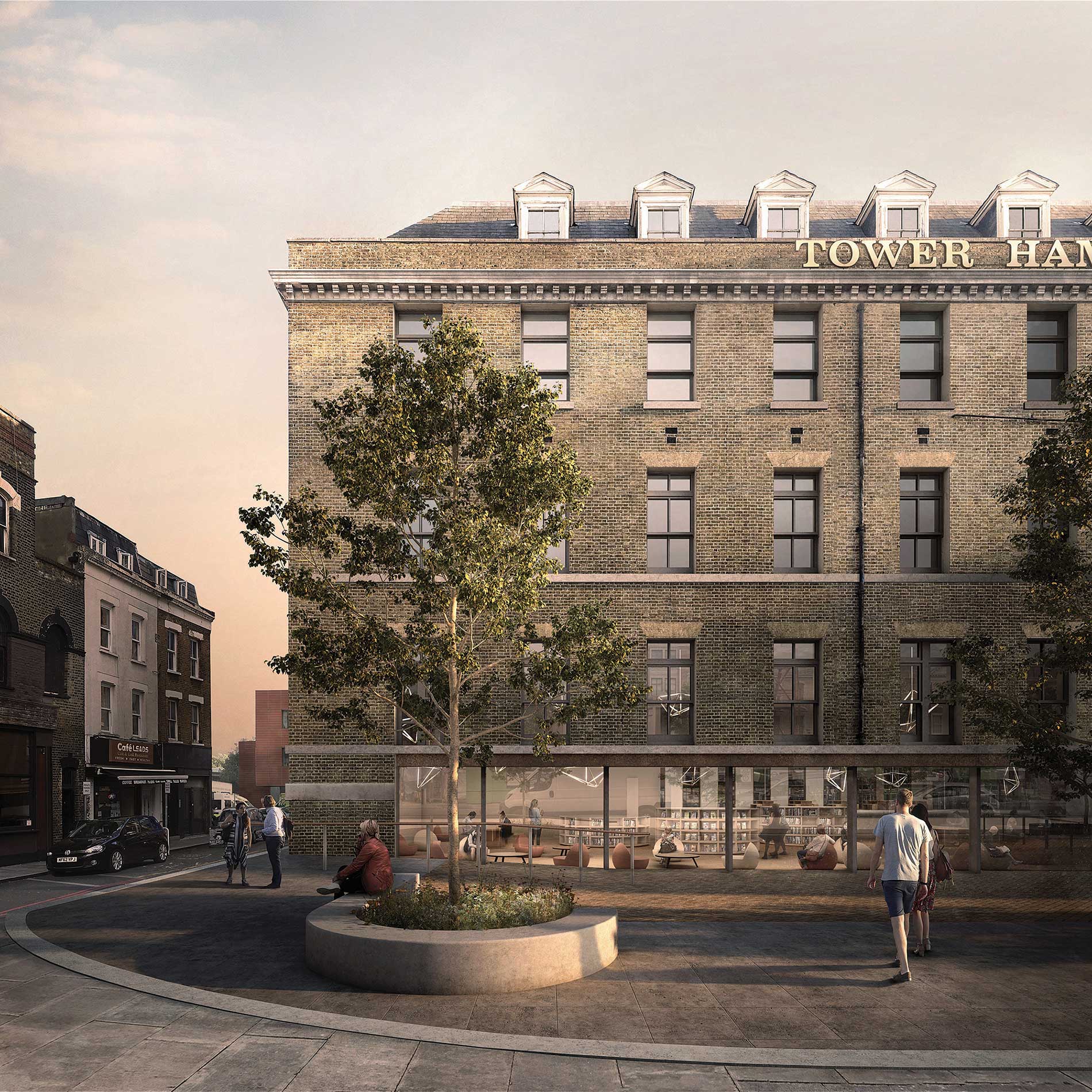 CSR
15/04/2020
Bouygues UK volunteers Tower Hamlets Town Hall site cabins for Royal London Hospital NHS staff
---
#LondonTogether
The Bouygues UK project team working on the transformation of the former Royal London Hospital into a new town hall for Tower Hamlets has volunteered its temporary site cabins for NHS staff at the current Royal London Hospital. These cabins will provide valuable additional local capacity for hospital staff while they fight to tackle the COVID-19 crisis.
The Town Hall site, situated directly in front of the Royal London Hospital and just a few short steps away, will provide much-needed welfare facilities and respite for NHS staff to cope with the increased personnel they have working at this time.
With Bouygues UK's construction sites currently closed (with the exception of critical healthcare facilities) to ensure the health and safety of its staff and local communities, making the cabins available to the NHS while they are not in use by the site is an initiative which has been very well received by local hospital and council employees, with the Chief Executive of Tower Hamlets Will  Tuckley writing to say:  "On behalf of the Council, I wanted to extend my formal thanks to Bouygues UK for your response to the COVID-19 crisis in Tower Hamlets.
"It is remarkable to see how organisations such as Bouygues UK are taking decisive action to ensure the NHS is in the best possible position to tackle the COVID-19 crisis locally. Please pass on my gratitude and appreciation to your teams." 
Thank you to everyone on the Tower Hamlets Town Hall project for working hard to make these facilities safe and accessible for the Royal London's NHS staff. #LondonTogether  
Image © Forbes-Massie