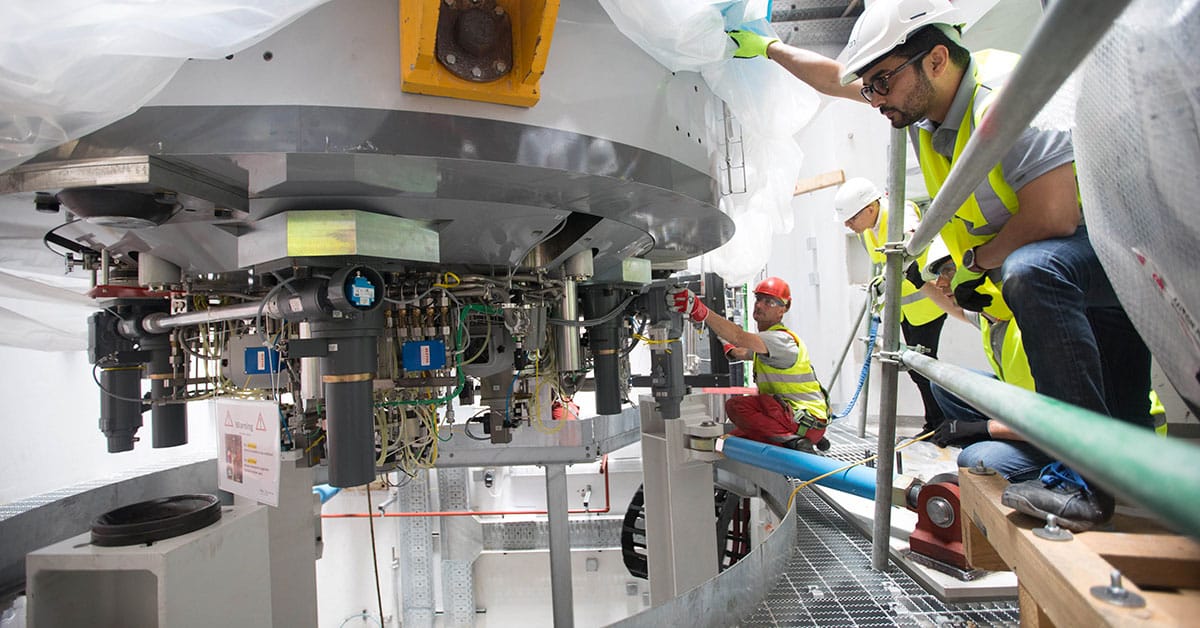 Our Projects, Press Releases
18/07/2019
BBC Proton Beam Therapy documentary features Bouygues UK's delivery of UCLH
---
On Monday 22nd July at 9pm, BBC 2 is broadcasting an hour-long Horizon documentary which follows the engineers, scientists and medics as they race to build the first NHS proton beam therapy centres in the UK: one at the Christie Hospital in Manchester and one at UCLH – the latter a Bouygues UK project which has been live since September 2015 and is due to complete in the summer of 2020.
Proton beam therapy (PBT) is one of the most technologically advanced forms of radiotherapy used for the treatment of complex and hard-to-treat cancers in children and adults, with potentially better outcomes and a lower risk of longer term side effects.
The project team at UCLH has been working with the BBC for the past two years to allow them access to the site and to facilitate interviews with key members of the Bouygues UK project team who provide insights into the complex challenges of delivering such an innovative and challenging build in this densely populated area of central London.
As well as going behind the scenes to showcase the construction challenges involved in delivering a PBT centre, the documentary also follows the first children to receive this lifesaving treatment at the Christie.
Huge thanks to our UCLH project team for their time and effort to assist in this documentary and for further information on BBC Horizon and The 250 Million Pound Cancer Cure documentary click here: https://www.bbc.co.uk/programmes/m00072kd
Image © David Parry