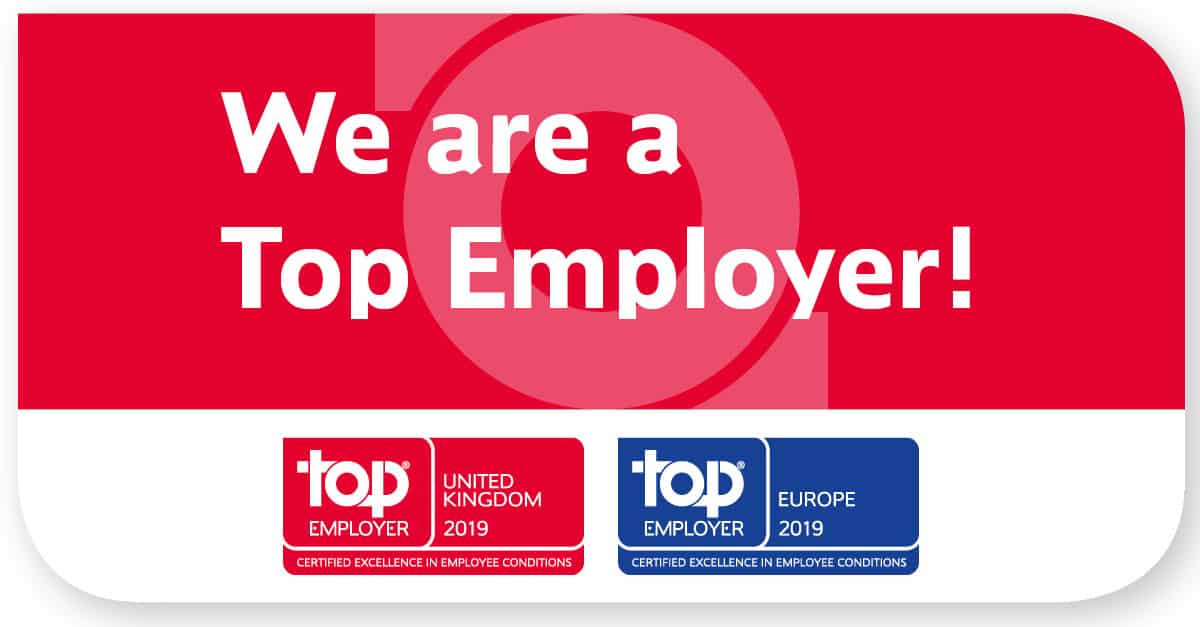 Awards, Our Team
08/02/2019
Bouygues Construction recognised as a certified Top Employer 2019
---
Bouygues Construction has been officially recognised by the Top Employers Institute, an independent HR certification company, as a Top Employer 2019 for excellence in employee conditions.
Organisations certified as Top Employers dedicate themselves to providing the very best working environment for employees through their progressive 'people-first' HR practices.
What it means to be a Top Employer
Bouygues Construction United Kingdom's evaluation highlighted three major strengths in the topics of Leadership Development, Learning & Development and Culture.
Martin Schulz, UK HR Director for Bouygues Construction, spoke further on what it means to be a Top Employer, saying: "At Bouygues Construction United Kingdom, we believe that our employees are at the heart of the company's performance. We have worked hard to further develop our HR practices, information systems and tools which will improve the wellbeing, fulfilment and growth of our employees. Receiving the Top Employer certification recognises this effort and will help us to better attract, retain and develop our talent in the years to come".
About the Certification Programme
The HR Best Practice Survey encompasses over 100 questions which cover 600 'People Development' practices across 10 topics: Talent Strategy, Workforce Planning, Talent Acquisition, On-boarding, Learning & Development, Performance Management, Leadership Development, Career & Succession Management, Compensation & Benefits and Culture. The Top Employers Institute evaluates the implementation of these HR practices and reviews how they are supported through Strategy, Ownership, Practices, Measurement and Technology.
CEO of Top Employers Institute, David Plink says that: "We believe that the 2019 certified organisations demonstrate exceptional employee conditions and encourage the development of these practices by putting their people first. These companies help enrich the world of work with their outstanding dedication to HR excellence and because of this, they are recognised as an employer of choice"