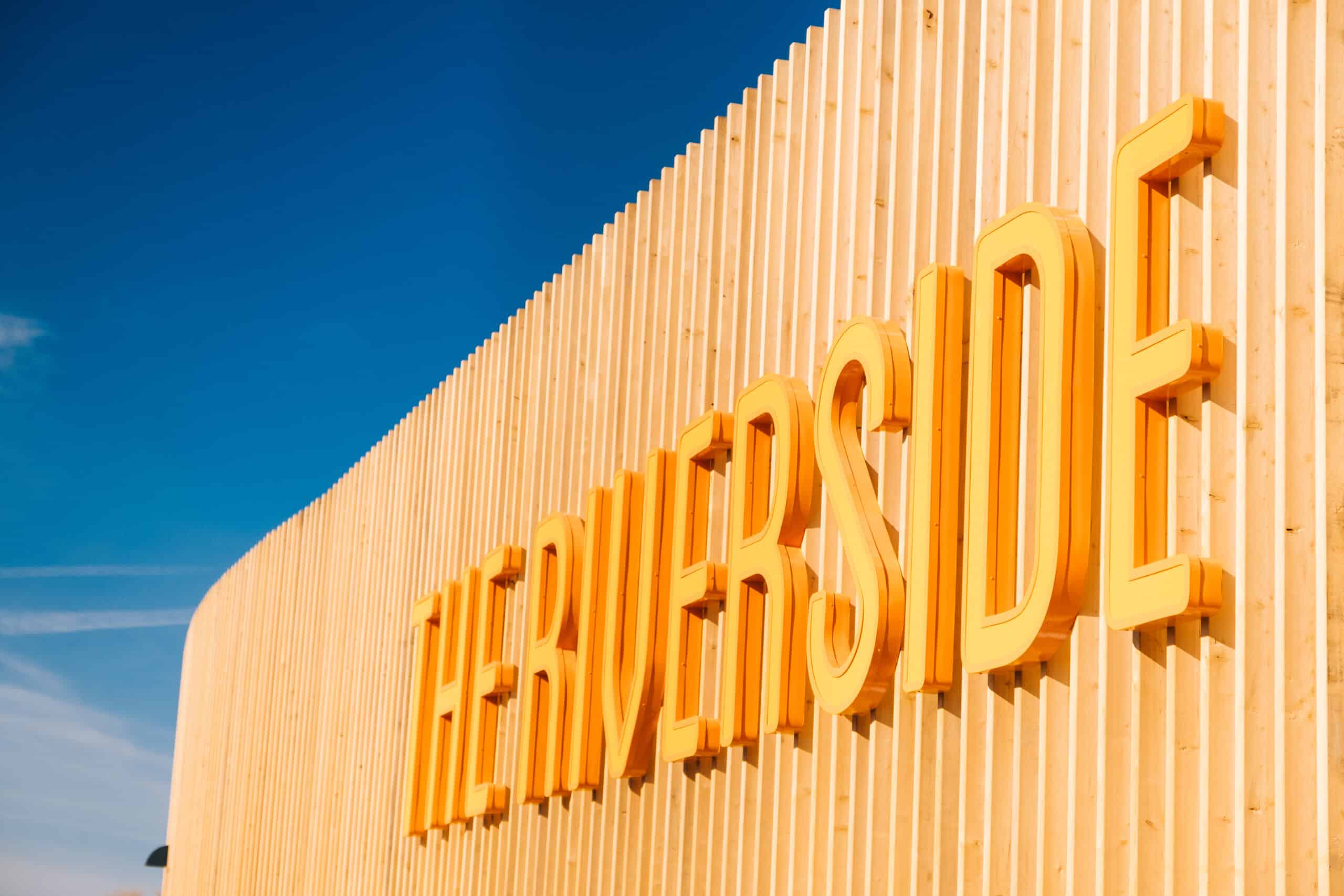 Our Projects, Press Releases
11/10/2022
Bouygues UK Completes The Riverside at Canterbury
---
Bouygues UK has completed its first self-delivered modular project, successfully delivering 491 bedrooms of student accommodation at The Riverside, a £115 million mixed use development in the historic City of Canterbury. Three of Bouygues Construction's companies are part of the major urban regeneration project; Linkcity, the development partner of Canterbury City Council; Bouygues UK; and Uliving – Linkcity's dedicated student accommodation brand.
The 491-bedroom student accommodation scheme has been innovatively delivered using modular construction, with the 430 modules built in a dedicated factory in Morocco and transported to the UK. A range of rooms have been delivered, from studios, 'two-dios', premium rooms and cluster rooms with an en-suite, while all rooms have access to the fitness studio, games area, roof terrace and courtyard as well as a study area and laundry.
Offsite production is part of the UK Government's roadmap for construction, and so Bouygues UK built a dedicated factory in Morocco to produce the student accommodation modules, which were then transported directly to the construction site in Canterbury for installation. This innovative process results in a shorter build time, less disturbance on site, a reduction in risk and improved quality.
The Riverside sits at the centre of a new leisure quarter in Canterbury, with a new public square at its heart and overlooking the River Stour that runs through the city centre. This leisure-led destination is anchored by a five-screen Curzon Cinema, as well as restaurants and bars wrapping around the new public square. In addition to the student accommodation, the wider development also delivers 189 new homes, all within a pedestrian friendly neighbourhood that knits into the existing community.  
Rob Bradley, CEO of Bouygues UK, said, "As our first self-delivered modular project, completing the student accommodation at Canterbury Riverside is a really exciting milestone for us. The completed project is of the highest standard and showcases our ability to design, build and operate student accommodation.
"Modern Methods of Construction (MMC) is a crucial part of the future for construction, and we have learned a tremendous amount from this scheme, which stands us in great stead for future modular projects. Its successful delivery is a result of great collaboration, between Bouygues UK, Linkcity, Uliving, Canterbury City Council and our colleagues in Morocco, where we built a dedicated factory to manufacture the modules. We are looking forward to utilising these skills much more going forward."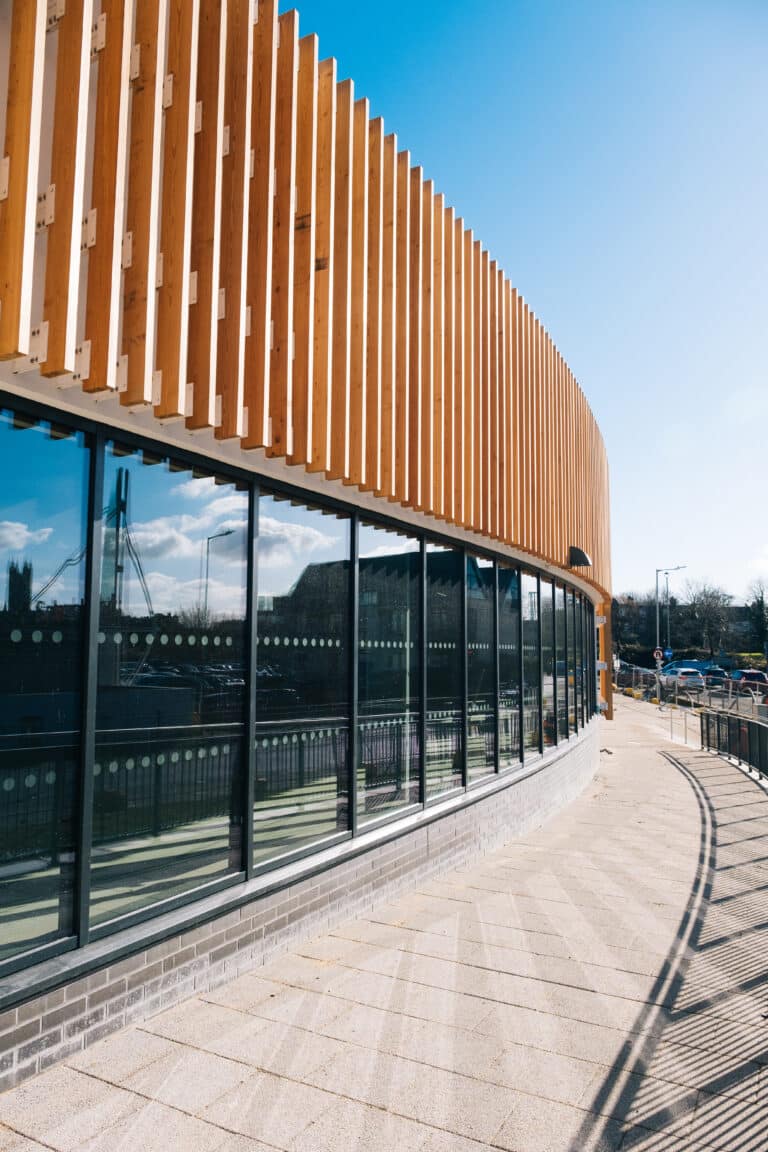 Canterbury City Council Cabinet Member for Place which includes regeneration, Cllr Barbara Anne Flack, said: "For Canterbury, the epitome of a historic city, to become home to such modern buildings built in a cutting-edge and innovative way is something to be celebrated and sums up the kind of place this is.
"The fact this is part of a scheme that will revitalise a rundown but vitally important part of the city, provide the cinema and leisure facilities residents have been demanding for such a long time, create jobs and result in much-needed affordable housing is cause for a double celebration."
Bouygues UK has been awarded Contractor of the Year for its work on the scheme at the Offsite Expo Awards 2022, and Joanne Flaherty, Project Director at The Riverside, has scooped the Construction Manager of the Year award.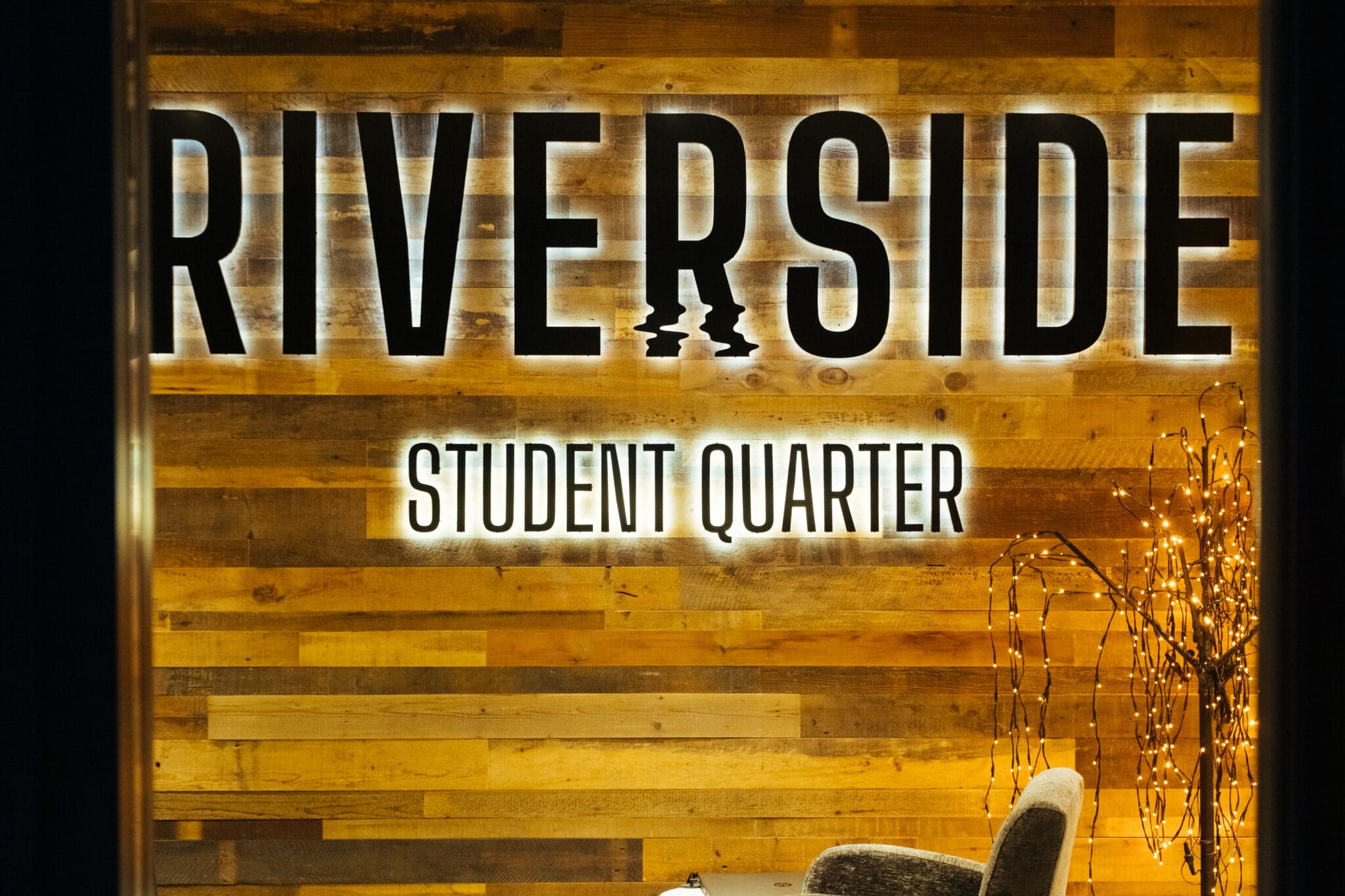 ---