Our Projects, Press Releases
19/09/2018
Bouygues UK completes The Triangle, creating Cambridge's largest office complex
---
Bouygues UK, one of the country's leading construction companies, has completed construction of Cambridge's biggest office complex: a new international headquarters for Cambridge Assessment, known as The Triangle.
Covering 360,000 sq ft (NIA) the new, five-storey office building and 39-metre tower have transformed a brownfield site previously occupied by Cambridge University Press. The new building is set around a courtyard and includes extensive green spaces, with three podium gardens.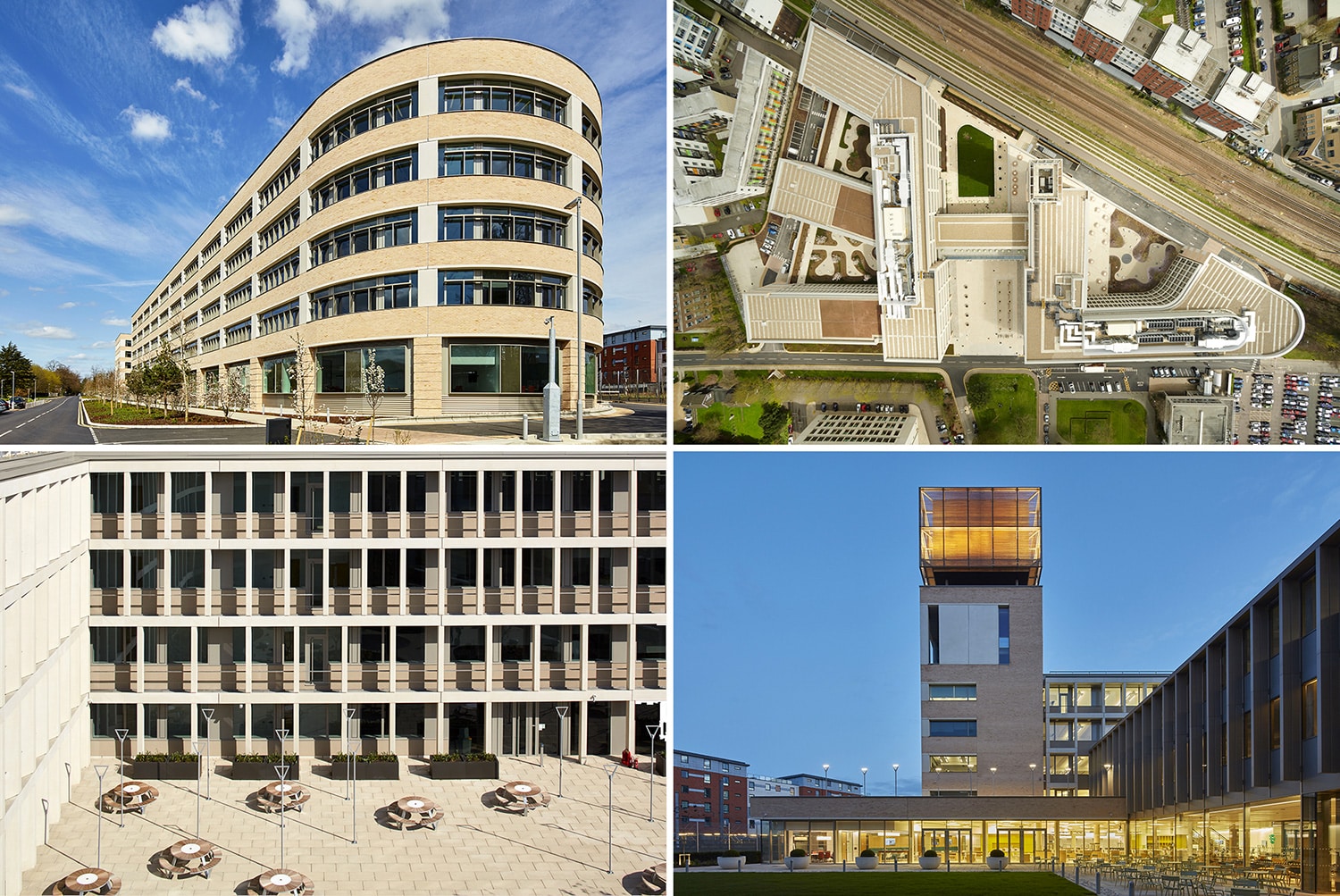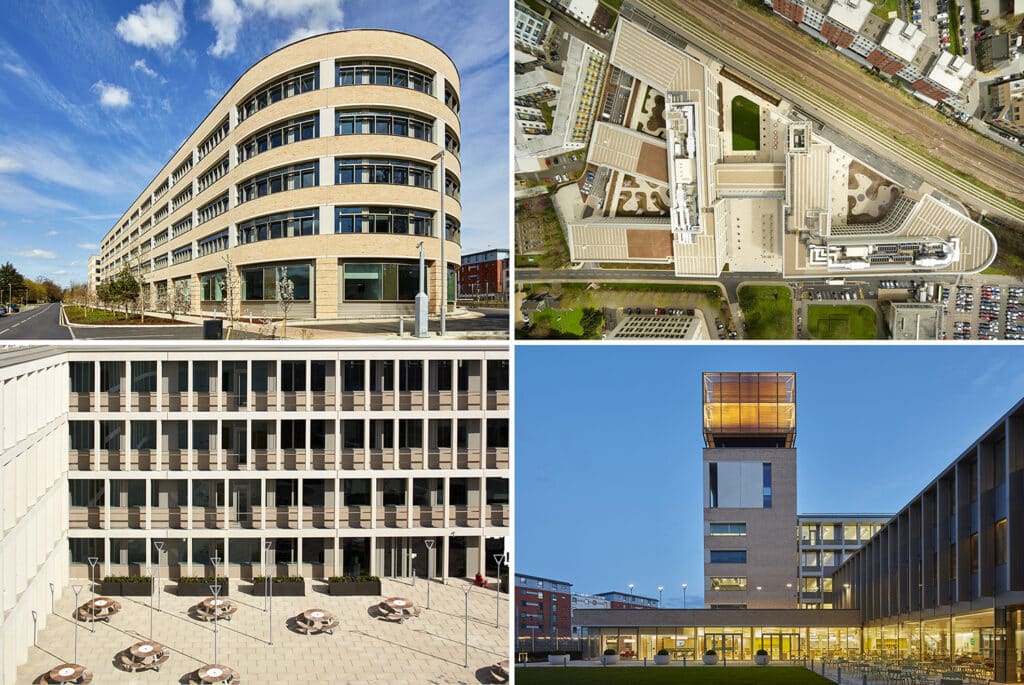 Fabienne Viala, Chair of Bouygues UK, said: "With a number of projects now underway in Cambridge, completing this flagship office development for Cambridge Assessment is a key milestone for us and we look forward to this high-quality building being fully occupied by the end of the summer. Designed by Eric Parry Architects to be contemporary but with sensitivity to the neighbouring conservation area and surrounding buildings, The Triangle, with its striking tower, has created a new landmark when
approaching Cambridge from the South. With public art by Vong Phaophanit and Claire Oboussier for the entrance and the tower, The Triangle will be a truly inspirational workplace and it is exciting to have brought these ambitious plans to life."
Eric Parry, Director of Eric Parry Architects said: "Cambridge Assessment is one of the world's most-respected education institutions. Our new headquarters, The Triangle Building, provides an inspiring, stimulating and uplifting workspace in surroundings that are commensurate with the international stature and ambition of the organisation.
"The Triangle Building is a major new academic building in a town renowned throughout the world for its architecture of education and learning. Our design draws on the atmosphere of Cambridge colleges, blending their mix of materials and focus on landscaped exterior spaces with an institutional modernity appropriate to a company headquarters on this scale."
Images © Raftery+Lowe