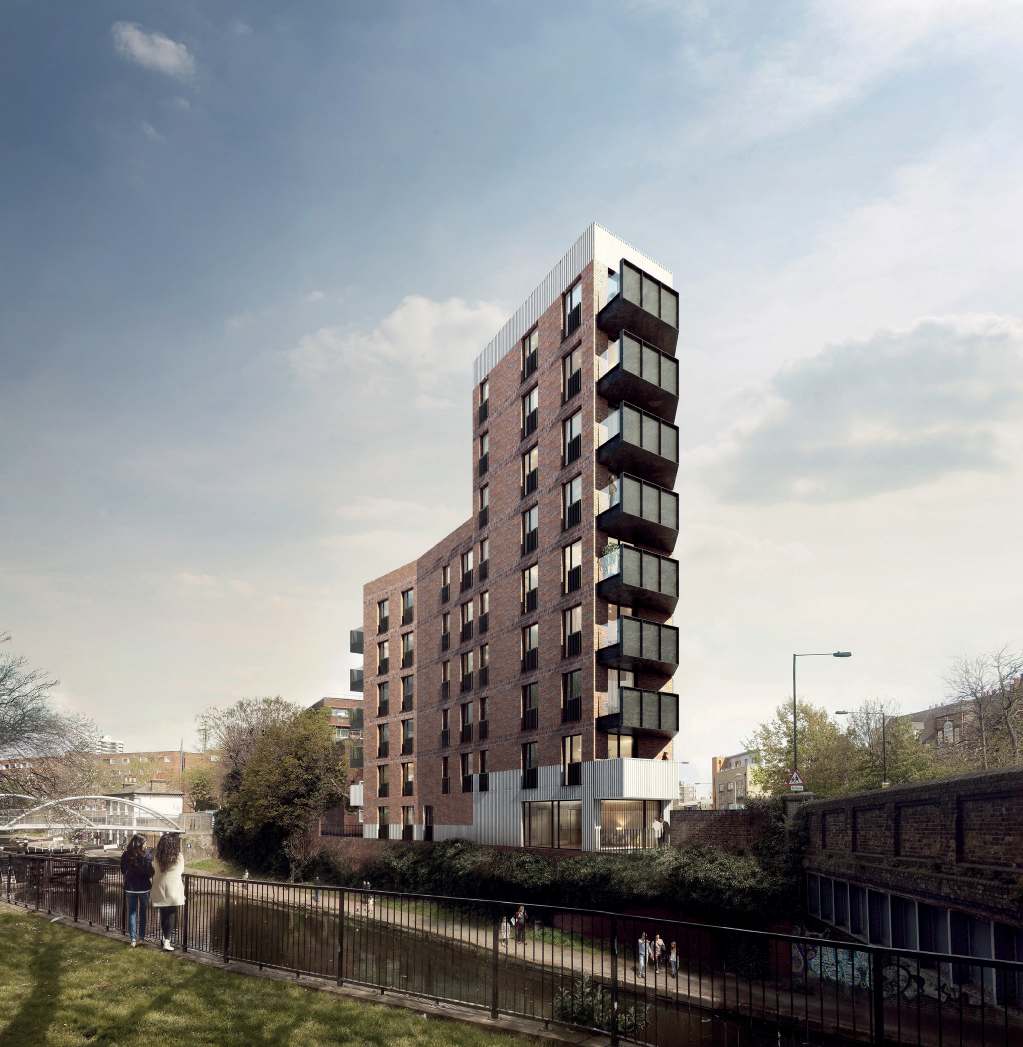 Our Projects, Press Releases
22/01/2021
Bouygues UK selected to deliver fourth Tower Hamlets housing project
---
Press Release
Bouygues UK has been selected by the London Borough of Tower Hamlets to deliver Locksley D, the fourth phase of a £37.1m project to deliver 94 council homes.
Locksley D is an £8.4m contract to transform a previously unused patch of land, known locally as the Limehouse Triangle, into a 17-unit affordable housing development over eight storeys. This will comprise a mix of one, two and three-bedroom apartments for local people, including families, on the housing register. Construction works on site are expected to begin in March 2021, with completion anticipated for November 2022.
Locksley D is the fourth new-build affordable housing development that Bouygues UK is delivering within Tower Hamlets, with the previous three sites, Locksley A, Jubilee Street and Baroness Road, completed and occupied. Through these four developments, Bouygues UK is providing a total of 94 homes for Tower Hamlets residents. Bouygues UK is also transforming the former Royal London Hospital site in Whitechapel into the borough's new Town Hall.
Rob Bradley, CEO of Bouygues UK said: "Having recently completed three affordable housing projects for the London Borough of Tower Hamlets, we are excited to build on this track record of delivering new, high-quality homes for local residents through Locksley D. We're proud of our commitment to Tower Hamlets, which has been reflected in the local employment and apprenticeship opportunities we have created through our construction programmes, and we look forward to delivering further on the borough's commitment to build more housing."
John Biggs, Mayor of Tower Hamlets, said: "We're delighted to see this project move forward as we work towards delivering 2,000 new council homes in the borough.
"We realise the huge demand for good quality, affordable homes for residents.
"This development will be 100 per cent affordable with seventeen new homes including six family-sized homes and two which will be wheelchair-accessible."
Notes to Editors:
About Bouygues UK
Bouygues UK is one of the country's leading construction companies. We focus on sectors where we can add value through the technical expertise, skills and experience of Bouygues UK and the wider global Bouygues Group. These include residential (including social housing, the private rented sector, private for sale homes, mixed-use, care homes and student accommodation); and education (ranging from nursery schools through to higher education) as well as technically complex projects across sectors where our expertise can be maximised.
Bouygues UK provides intelligent management throughout the entire life-cycle of each project, delivering efficiently and to an excellent standard. Combining a local focus with international strength and expertise, we are wholly owned by Bouygues Bâtiment International, a subsidiary of Bouygues Construction, a global player in construction and services.