Building for the future is a top priority for us at Bouygues UK
As part of a family business and a global Group, the responsibility of building for the future and leaving a positive legacy for the next generation is profoundly clear.
We know that, as a crucial component to our economy, the construction industry is key to building back better and delivering net zero. Not only will the industry have to adapt to design, build and operate new, ultra-low carbon infrastructure, but it will also have to decarbonise and make its operations much more sustainable – significantly reducing its environmental footprint.
Every project is an opportunity to build the future and at Bouygues UK, we are committed to ensuring this is the reality. We recognise that through working closely with our clients, supply chain partners and employees, we can help reduce our impact on the environment and bring sustainable benefits to the communities we work in.
We have set out our commitments to embedding climate and environmental mitigation and enhancements into our projects and developments under five major interconnected pillars.
Bouygues UK is committed to the care and protection of our planet and as such, we recognise our potential to harm the environment through our use of energy, both in terms of the depletion of reserves and resources, as well as the production of greenhouse gases associated with energy generation and use throughout our value chain.
It is our obligation and ambition to develop lasting systems capable of reducing this potential to cause damage to the world around us to an absolute minimum whilst continuing to meet our clients' varying needs.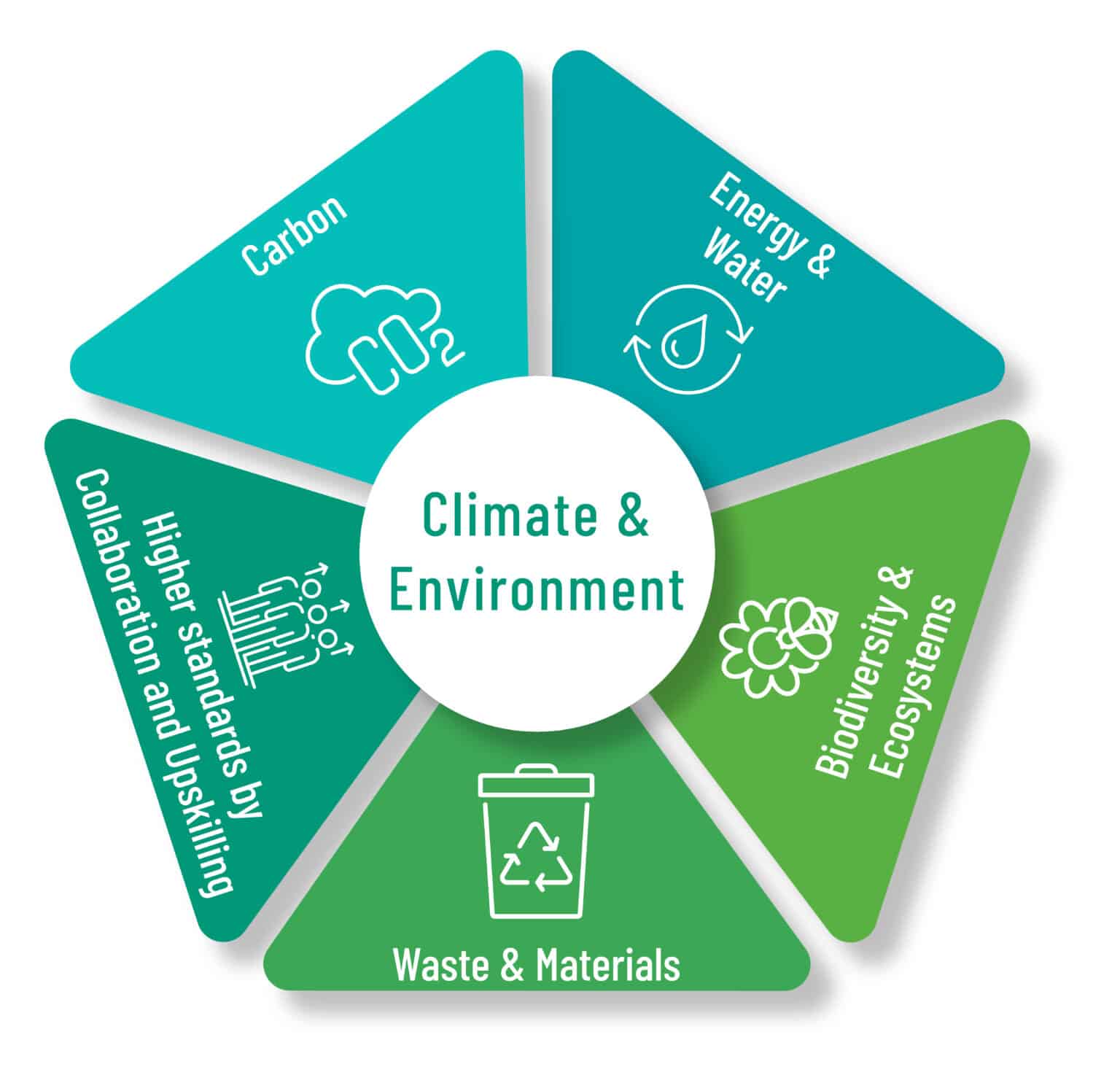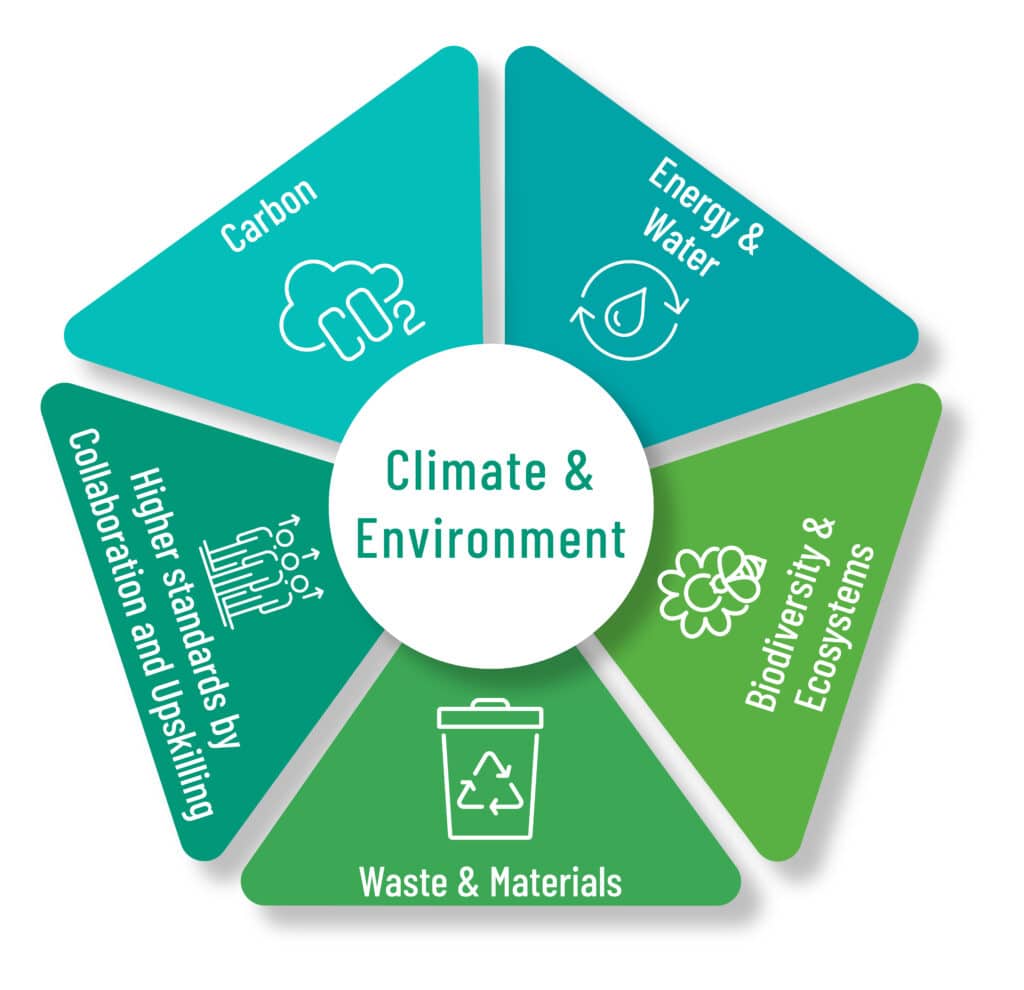 With the adoption of our climate strategy, we strive to reinvent the way we work and build, both to reduce our own carbon emissions and to optimise the environmental performance of our projects
Click here to read our full Climate & Environment strategy; designed to be deliberately adaptable, our vision fundamentally translates as a contribution to the applicable key goals set out by the UN's Sustainable Development Goals. To help focus our endeavours within our five major interconnected pillars, we have highlighted a number of Key Performance Indicators (KPIs) relating to each of these pillars. We strive to monitor and improve on these KPIs to the highest extent possible, wherever we can.
---