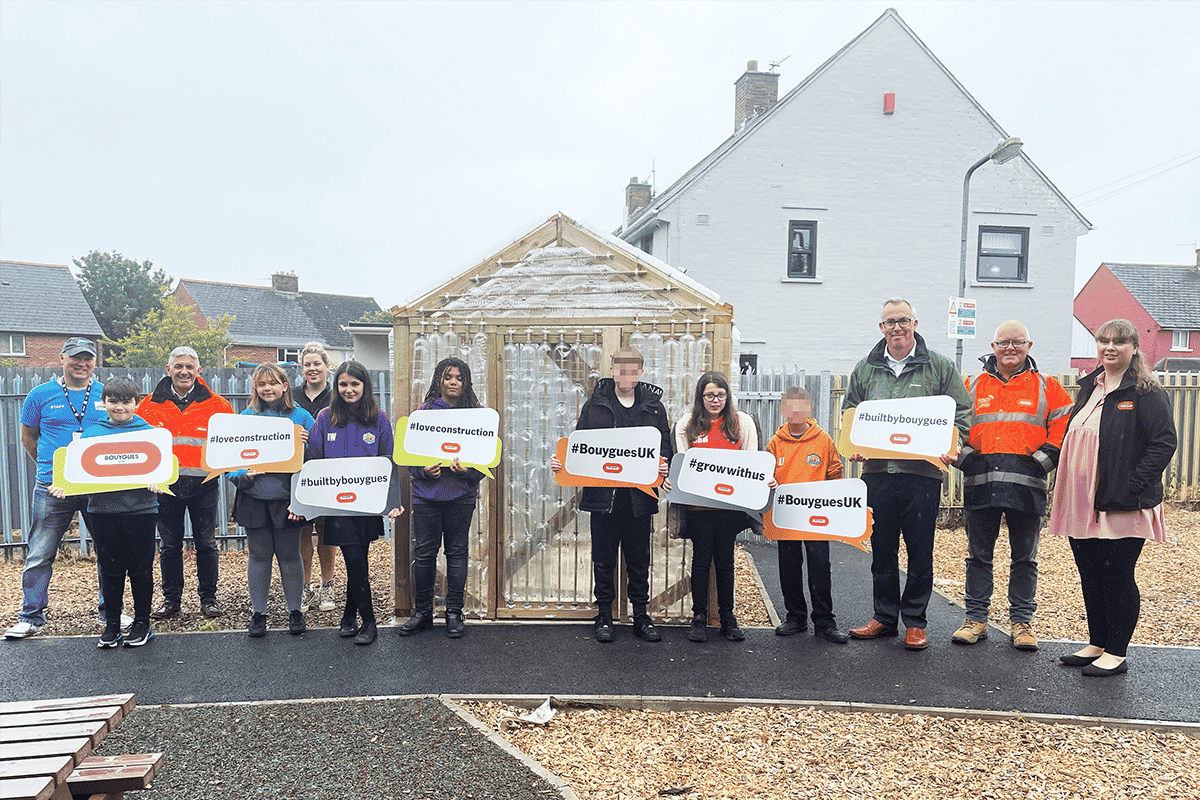 CSR, Press Releases
14/07/2022
Colcot Primary School Pupils Help Create a Plastic Bottle Greenhouse Thanks to Bouygues UK
---
Colcot Primary School pupils are looking forward to getting green-fingered in a greenhouse made from hundreds of plastic bottles by Bouygues UK.
The structure is part of a new Vale of Glamorgan community garden in Barry, close to Colcot Primary School and Pencoedtre High School, where contractor Bouygues UK is currently working on the second phase of the school's build.
Social value is at the heart of every Bouygues UK project, so when the Vale of Glamorgan council got in touch with the team working on Pencoedtre High School to see if they could help, Bouygues UK didn't hesitate. The site team helped create the greenhouse reusing old plastic bottles, which will allow the pupils to learn about growing fruit and vegetables.
They are hoping to grow produce like tomatoes, cucumbers and peppers, which can then be donated to local low-income families.
The pupils collected more than 600 two-litre plastic bottles at school which have been attached to the timber frame built by Bouygues UK. It now sits proudly in a brand new community garden, called Everybody's Garden, which was once a disused car park used for fly-tipping.
The garden is the brainchild of Mark Ellis, from the Vale of Glamorgan Council, who wanted to provide a safe space for children to visit: "We wanted to create a little haven for children and young families and I approached Bouygues UK to see if they could help create the greenhouse. They've done a wonderful job and I'm looking forward to seeing it being used by Colcot Primary School. We are also hoping to have some planters there as well as a digital bench where pupils can research things.  
"The piece of land was a disused car park that was overgrown and messy but now it's a garden for the local community and I'm delighted to see the pupils so excited about the greenhouse. I'm looking forward to tasting their produce." 
Amee Colenso, Social Value Advisor at Bouygues UK, said: "It's brilliant to finally see the greenhouse up and ready for the pupils. They collected hundreds of bottles and now they will be able to spend some time growing delicious fruit and veg. I hope we can come back and taste them when they've grown."  
Pupil Josie Saunders said: "I think it's a really good construction and it will be fun to grow fruit and vegetables."
Bouygues UK is currently working on the second phase of its build at Pencoedtre High School in Barry, to build its floodlit, all-weather hockey pitch, as well as grass rugby and football pitches. So far, the team has been able to provide more than £14million of local economic value and £20,000 of community support. They have also brought more than £700,000 worth of social value to the project.
The build is part of the Vale of Glamorgan Council and Welsh Government's Sustainable Communities for Learning investment programme, which has also delivered a new building for Whitmore High School and an expansion for Ysgol Gymraeg Bro Morgannwg in Barry too.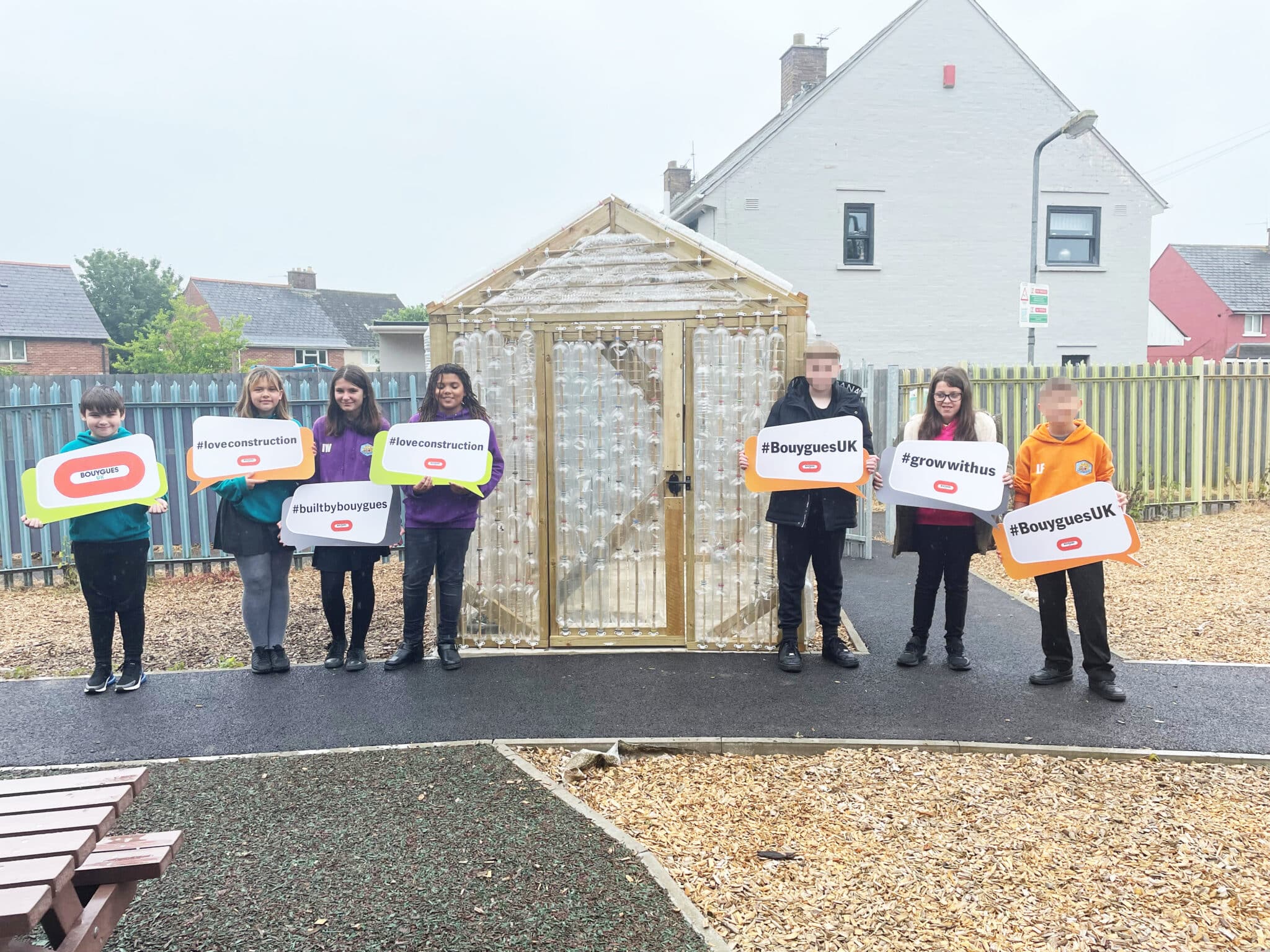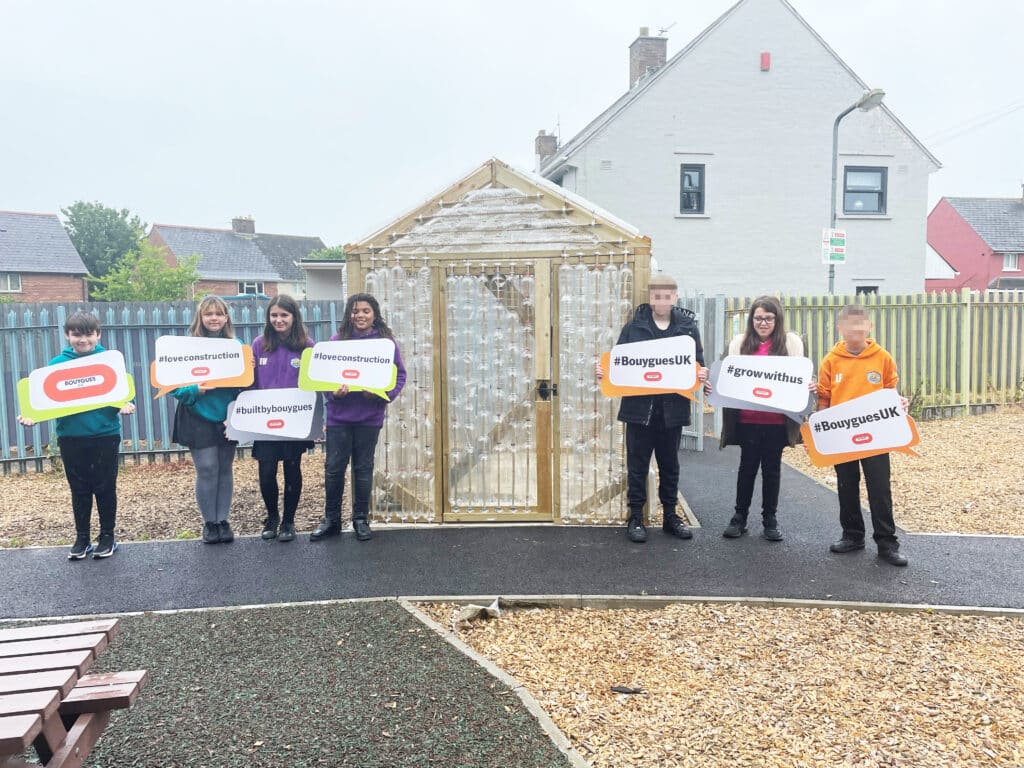 ---