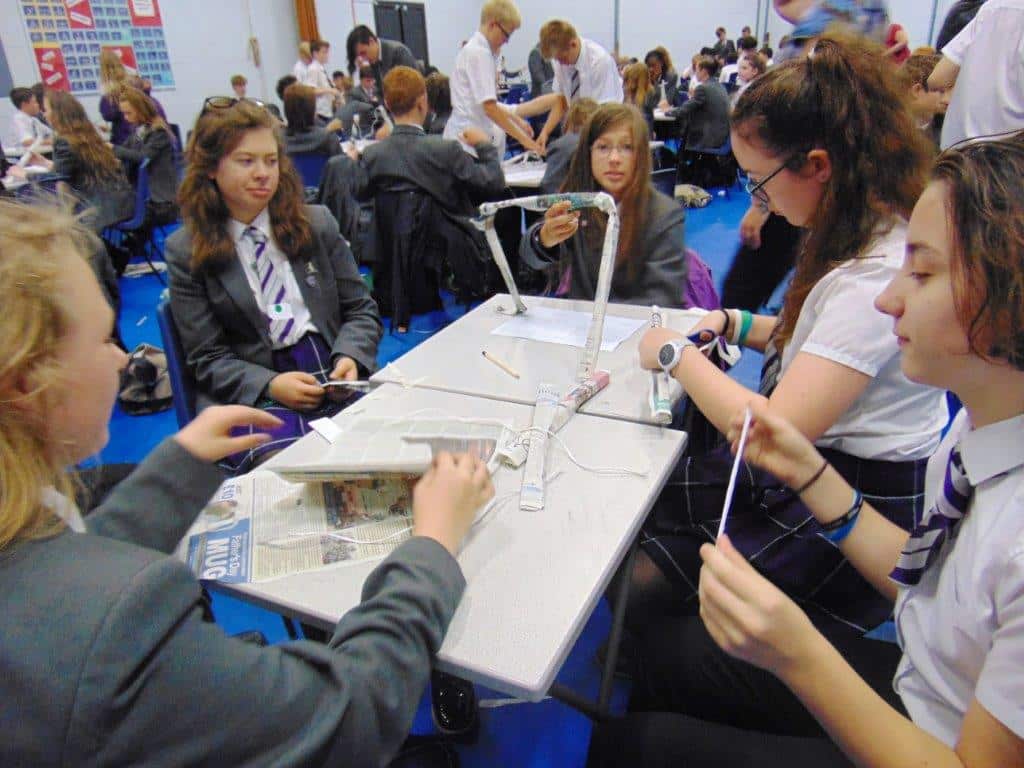 CSR
25/07/2017
Coventry schoolchildren ditch lessons for inspirational career workshops
---
Hundreds of Coventry schoolchildren ditched normal lessons for the day to tackle problem-solving workshops aimed at inspiring them to think about their future careers.
The hands-on tasks included mock challenges such as building bridges out of spaghetti, dealing with the aftermath of a house party that got out of hand and designing a speedy mode of transport.
A total of 400 students, aged 11-15, at Westwood Academy, Canley, took part in the day-long 'Inspiring Futures' event.
The day was run by the school in partnership with local housing provider Whitefriars Housing, part of WM Housing Group, and its development contractor Bouygues UK. Local police also took part.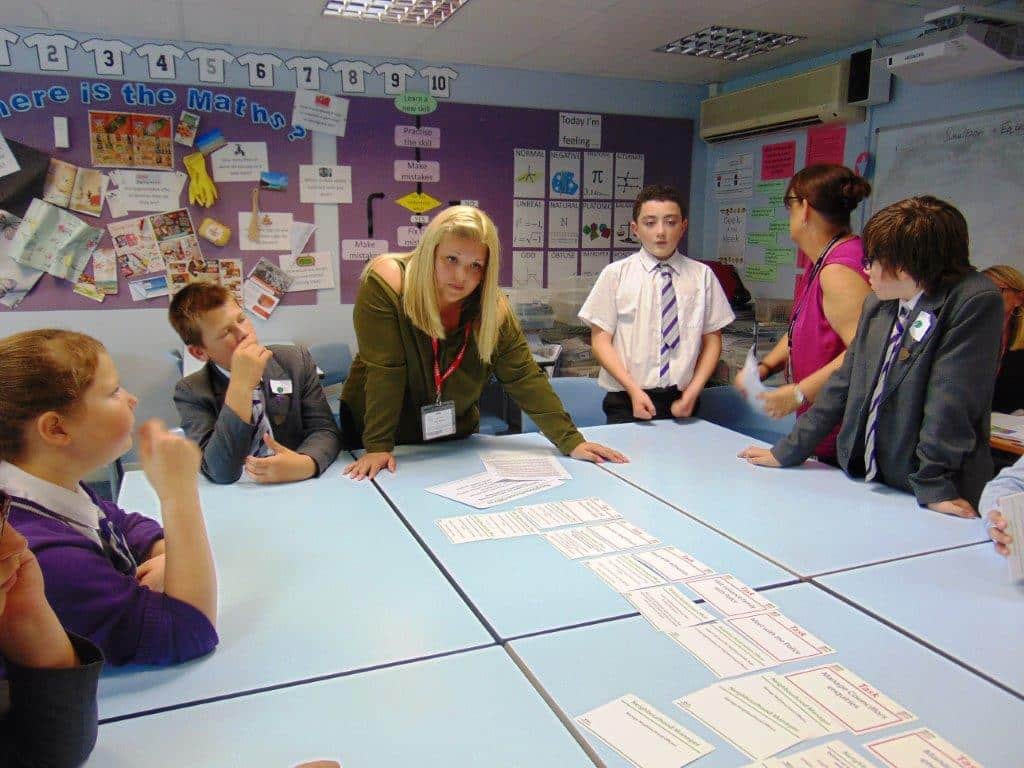 The event is just one of the community projects Whitefriars has organised in Canley during its building work on a development of new homes in the area, Papenham Green.
Claire Hardwick, Head of Community Investment at WM Housing Group, said: "The idea of the day was to raise students' aspirations and awareness of the opportunities out there for them.
"By bringing different types of career – housing, construction and engineering – to life with a series of engaging, interactive workshops, they could experience a taste of the interesting variety these jobs can offer.
"Each session involved pupils completing a number of tasks in order to deal with a theoretical scenario or hands-on challenge, with support from the workshop leaders.
"For example, our housing workshop aimed to make the youngsters think about the numerous aspects of managing a crisis from a neighbourhood officer's point of view, from anti-social behaviour and drugs offences to safeguarding and tenancy issues.
"It included showing pupils a mock You Tube clip of a party getting out of hand at a housing association home, then local police officers giving their 'report' on events.
"The construction and engineering challenges not only involved a practical element, they also looked at matters such as budgets, materials, design and planning."
The 'Inspiring Futures' day started with a school assembly featuring stories from representatives of the various organisations – including WM Housing Group Chief Executive Kevin Rodgers and Whitefriars Director of Housing Carmel McCarthy – about how they started out in their careers.
Students then broke up into small groups for the workshops, before gathering at the end of the day to discuss what they had learned and to receive certificates for completing the various challenges.
Sally Hodge, Director of Post-16 and Careers at Westwood Academy, said: "We are delighted to be working in partnership with local housing and construction companies in order to enrich the careers curriculum for our students.
"Not only was this a fabulous opportunity for our young people to develop a range of employability skills, it also enabled a highly valuable insight into this fast-growing area of work."
Shazad Ahmad, Bouygues UK's Corporate Responsibility Manager for the North and Midlands, said: "We recognise that our projects have the opportunity to play a significant role in delivering benefits to the local community. Through our current work on the Papenham Green housing development, we have partnered with Westwood Academy to deliver a range of curriculum engagement activities.
"Through interactive sessions, the 'Inspiring Futures' day provided students with an insight into the construction industry and other sectors, helping them to consider additional career options for when they leave school."
The event is part of Whitefriars' and WM Housing's ongoing work to ensure local communities gain maximum benefit from schemes delivered by their contractors.
This has included engaging with local people and offering employment and training opportunities to residents, such as apprenticeships and work experience placements – some of which have been taken up by Westwood Academy students.