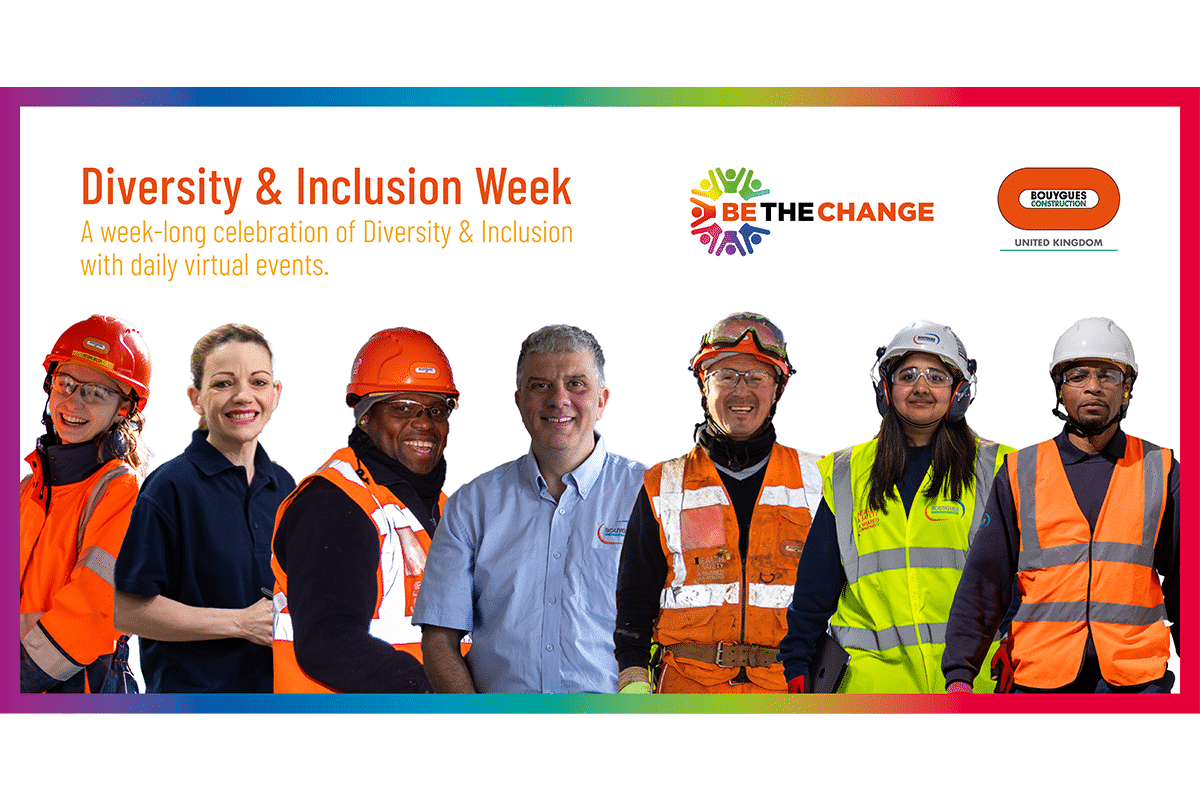 Our Team
14/02/2022
Diversity & Inclusion Week 2022
---
Last week, employees from Bouygues Construction in the UK all celebrated our Diversity & Inclusion week.
This week-long celebration featured daily virtual events during which we heard from some incredible guest speakers. Steve Ingham, Fiona Daniel and Lynne Hunt each shared personal stories and wisdom around celebrating diversity and how to ensure inclusion is a priority.
Allyship was the theme for the week, as we challenged our people to Be The Change. We want all Bouygues UK employees to feel empowered to call out inappropriate behaviour, amplify under-represented voices and champion inclusion in all aspects of their professional and personal life.
The turn-out to the week was astounding, with almost 1000 participants to the events throughout the week, from across the globe. A true testament to how seriously we are taking this subject across our business.
A huge well done to everyone who made this week possible.