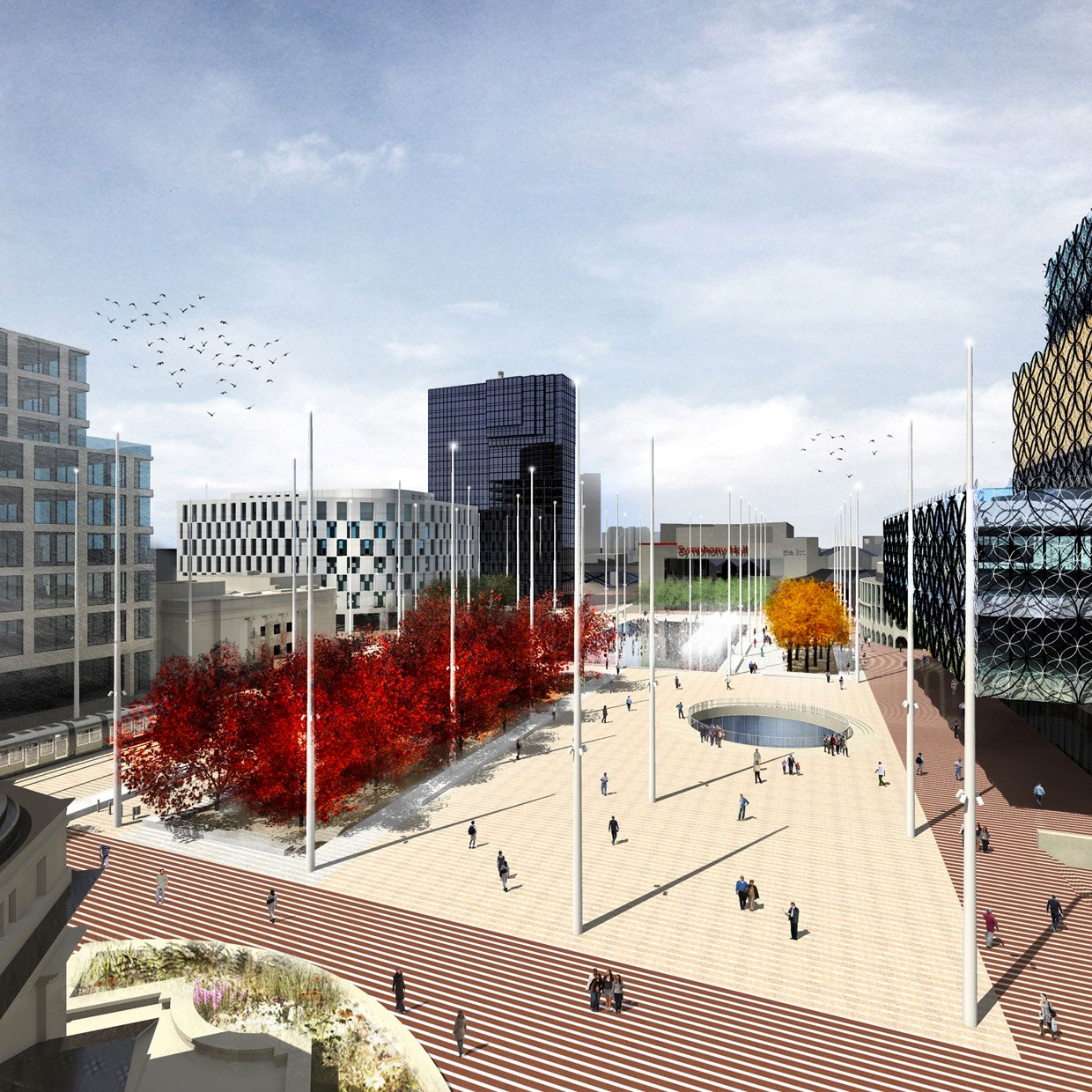 Our Projects, Press Releases
13/04/2017
Hat trick of project wins for Bouygues UK
---
Bouygues UK, one of the country's leading construction companies, has won three new projects in Birmingham through the Constructing West Midlands framework.
Bouygues UK has been appointed by Birmingham City Council as the main contractor for the £10 million Centenary Square project, which will see this high-profile space at the heart of Birmingham's city centre comprehensively redeveloped to improve the public realm, with work getting underway this month. The revamped square, which sits in front of Birmingham's award-winning new library, has been designed by Graeme Massie Architects and includes a water feature, forty three 25-metre lighting columns, and a new destination for the Midland Metro.
The company has also been awarded a £5.5 million contract by the University of Birmingham. This project, which is now underway, involves the refurbishment of the university's current facilities at 52 Pritchatts Road to provide teaching space for the Psychology and Brain Dependency unit.
Finally, Birmingham City Council has engaged Bouygues UK to replace the structural cladding on the Elms Farm Primary School, in the Sheldon area of Birmingham.
A Bouygues UK spokesperson, said: "Birmingham is currently undergoing significant regeneration and we are pleased to continue to be part of the major improvements going on across the city by delivering the public realm redevelopment at Centenary Square. We are also thrilled to be undertaking our first project with the University of Birmingham and continuing our work in the education sector through the refurbishments of its facilities in Edgbaston, as well as a separate project with the Elms Farm Primary School. A combination of our collaborative approach to working with clients and partners, and our team's extensive technical expertise, has helped us to win these exciting projects and we look forward to bringing them to completion."