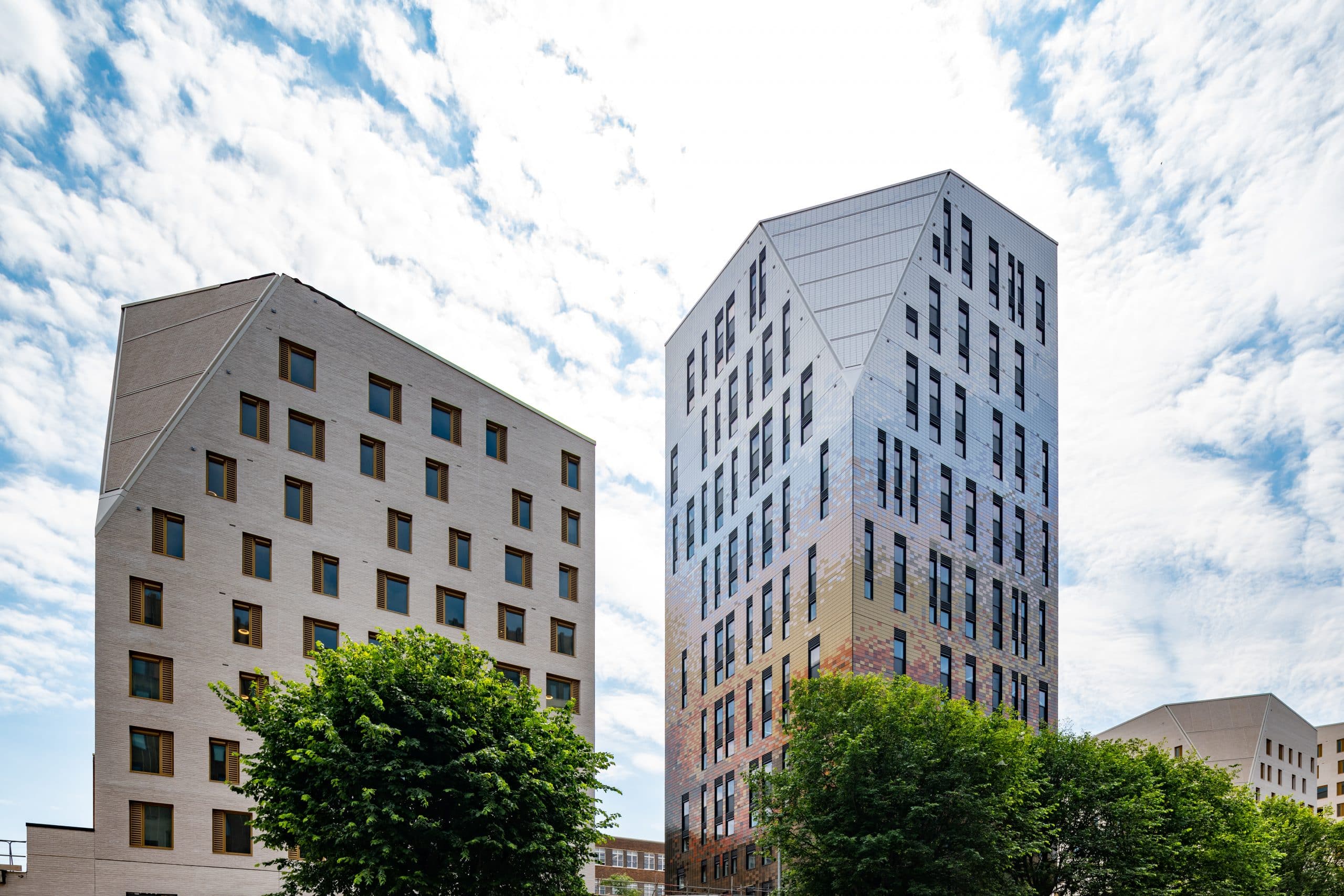 Our Projects
16/09/2021
Moulsecoomb East Reaches Practical Completion
---
We are delighted to announce that the Moulsecoomb East student accommodation campus for the University of Brighton has reached Practical Completion. The keys have now been handed over to our facilities management sister company, Bouygues Energies & Services.
Financed, designed, and developed by Uliving, Linkcity UK's specialist student accommodation developer, Moulsecoomb East provides over 800 student bedrooms as well as Students' Union and fitness facilities. The build was completed by Bouygues UK and Bouygues Energies & Services (UK) will maintain, operate, and provide the lifecycle of this facility for 50 years. Uliving partnered with John Laing for the project, with Aviva Investors' Lime Property Fund providing long-term development finance through an income strip deal.
The entire development has been built to the highest environmental standards with an emphasis on sustainability, and forms part of 'The Big Build', a vast transformation project for the University.
Reaching the end of this project is a huge achievement for Bouygues UK and Uliving, who, despite the challenges thrown at them over the last 18 months, managed to deliver the project on time to our university partner, in the face of a global pandemic. We would like to wish Bouygues Energies & Services all the best for their facilities management responsibilities over the next five decades. We look forward to seeing students moving into their new accommodation in the coming weeks.