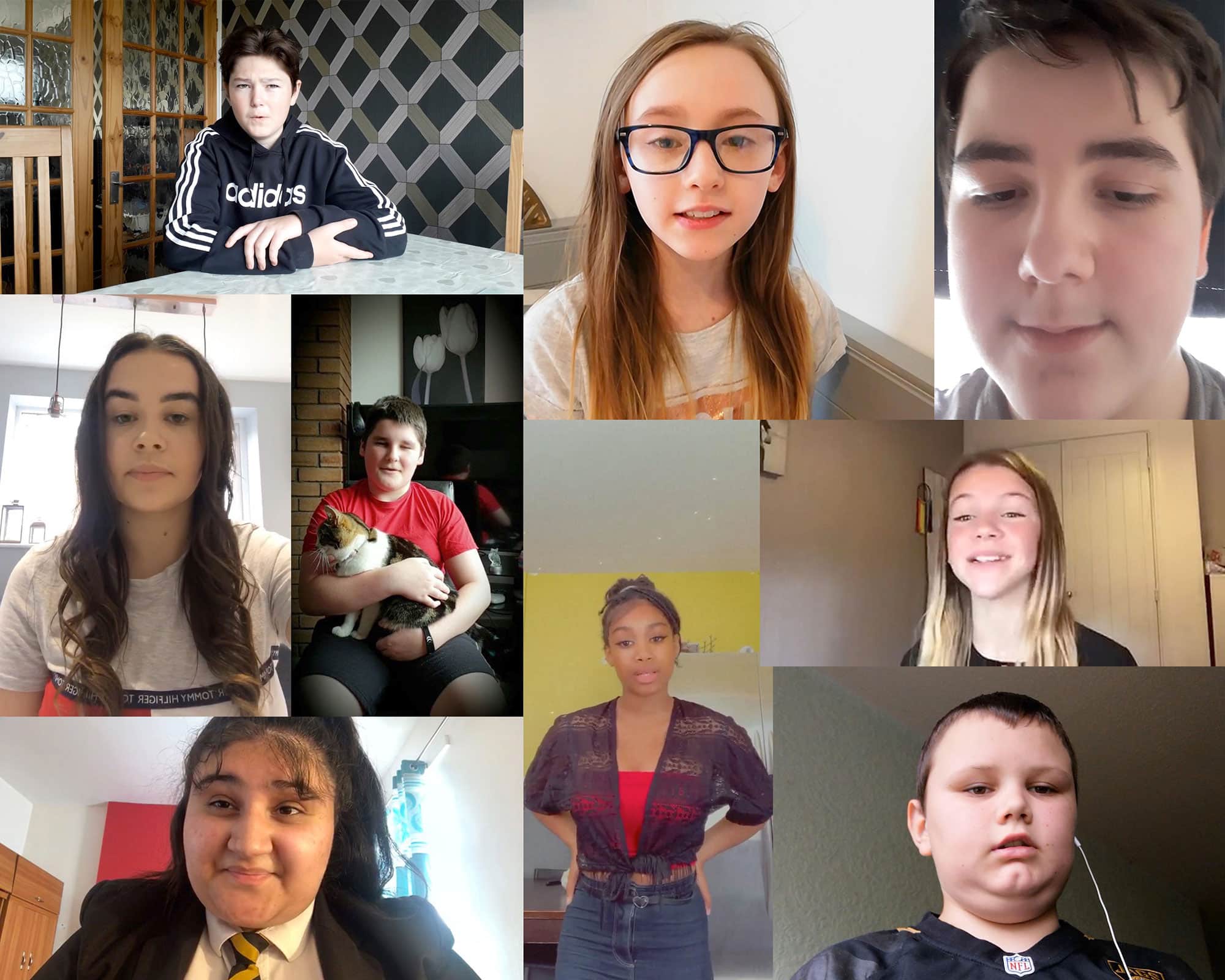 CSR, Our Projects
01/07/2020
Pencoedtre High School unveils its new Student Ambassadors
---
The students will link the Bouygues UK construction team with fellow students and update them on the progress of the build.
Nine Pencoedtre High School pupils have been chosen as Student Ambassadors for the construction of their new school and will play a pivotal role in linking the school, students, and local community to the construction team building their new school.
The students will essentially become part of the construction project team and get exclusive access to the site during the build, learning about the different stages of the build, the skills that go into constructing such a big project and enable them to discover more about the construction industry.
They will then deliver assemblies and workshops to their fellow students to update them on the stages of construction of the new school. They will promote the activities of the project throughout the project and help engage students in the build.
The nine students are year seven, eight and nine students Chloe Tudor, Cory-Dylan Carr, Purnima Kumar, Zach Dyer, Ellie Clark-Daniels, Ashleigh Watkins, Alfie Davies, Jessica Bernardo and Jamie Preece.
Year 8 pupil Ellie Clark-Daniels said: "I've always been fascinated by the construction industry and what happens behind closed doors from all the different trades. From this opportunity I would like to take homework experience and find out what job and path I would take in later life and all the jobs it has to offer."
Year 7 student Jamie Preece said: "I am looking forward to becoming a school ambassador so I can develop news skills and take on new responsibilities. I would love to see the project at the new school and how it's being built."
The students will receive virtual presentation training to help with their confidence and help them understand more about the construction industry and the Pencoedtre High School project. They will also learn about the whole process of the build, from planning to completion and about the professions involved in building the school.
Rebecca Roach, a teacher at Pencoedtre High School who is leading on the School Ambassadors Project, said: "This is a wonderful opportunity for our students to collaborate with Bouygues UK as it builds our new school. Many of the students have already expressed an interest in the construction industry and this gives them a special insight into the build which will hopefully help them plan for the future.
"We can't wait to see how the students grow and progress through the build, not only with their presentation skills to fellow students, but also how this experience might shape their career plans."
Alison Howe, Social Value Advisor at Bouygues UK, said: "These ambassadors will play a key role in linking the school and the construction team at the new school site. They are key to help us as a construction team gives clear and concise updates on how the stages of the project are developing. It is also an amazing opportunity to give them an insight into the construction industry and all its facets. We can't wait to start working with them."
A video introducing Pencoedtre High School's School Ambassadors can be found here: https://youtu.be/FdIIVS1mbbg