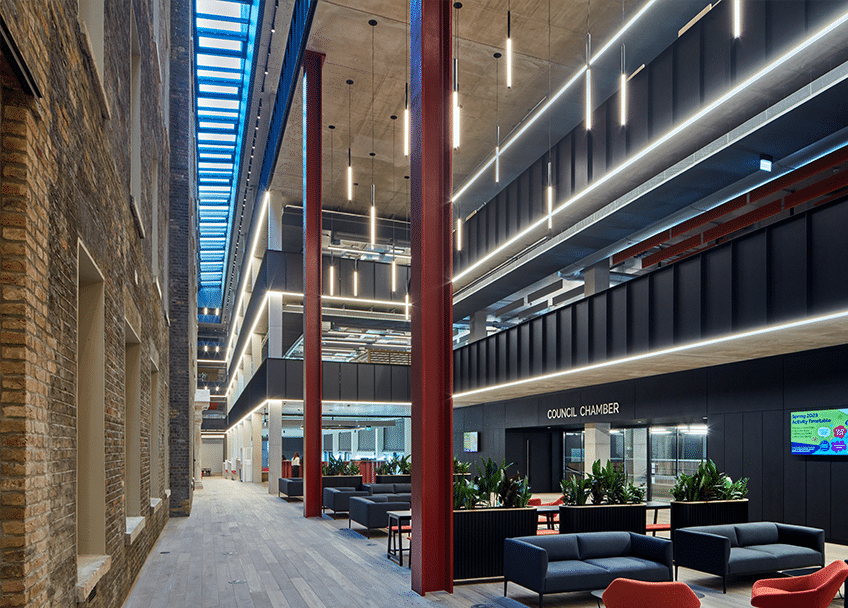 Press Releases
02/03/2023
Reviving Tower Hamlets Town Hall
---
Bouygues UK has completed construction on the new Tower Hamlets Town Hall in Whitechapel, in partnership with Tower Hamlets Council. The partners have breathed new life into the former Royal London Hospital building on Whitechapel Road and brought the striking Grade II listed building back into community use.
The new Town Hall will provide over 1,500 flexible workspaces plus a range of meeting rooms and welfare facilities for council staff and other partners. At its core it will be an accessible environment. Dedicated public use, the ground floor will offer an open, local presence atmosphere bringing people together and enabling them to access council services in one place.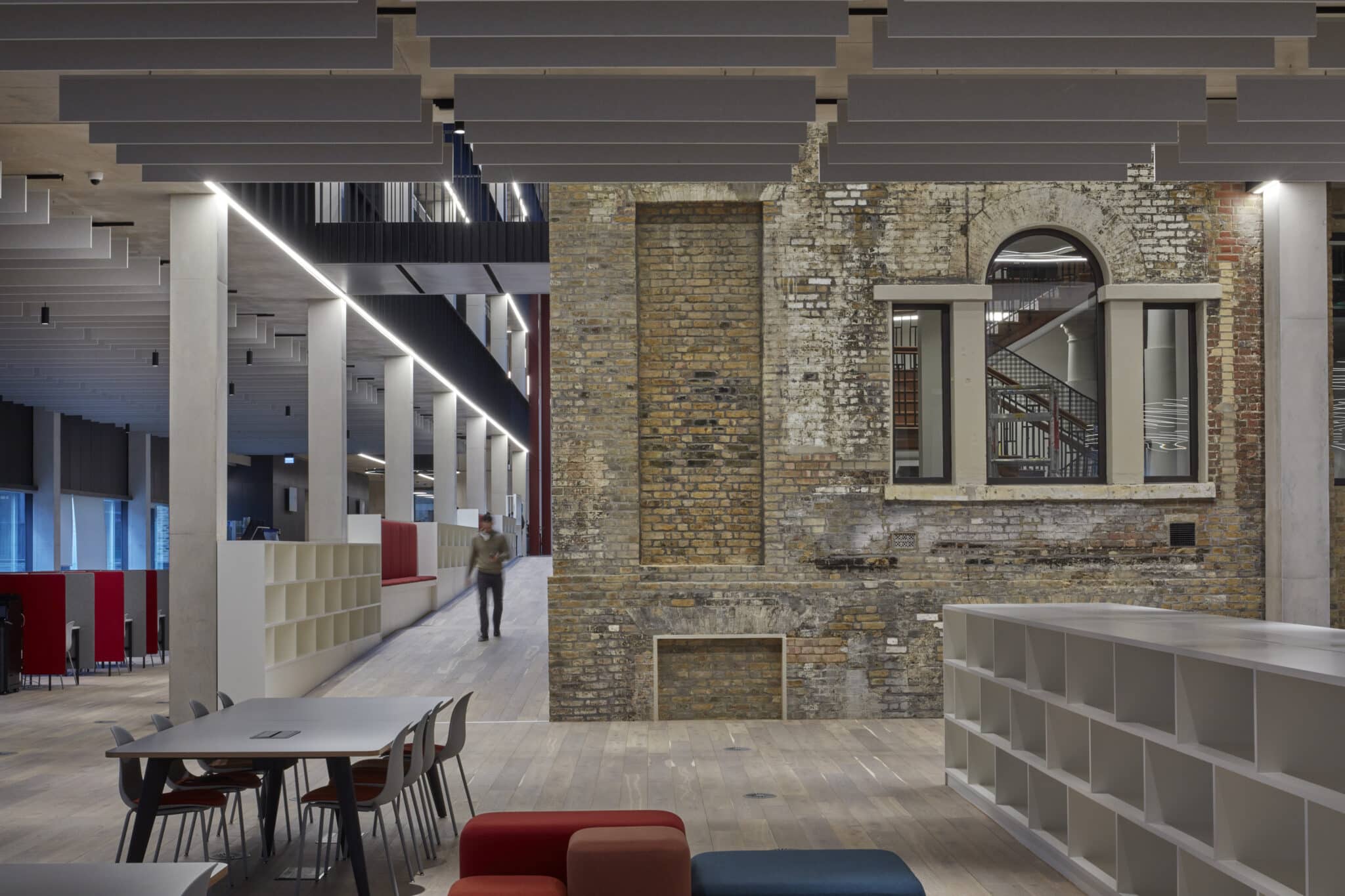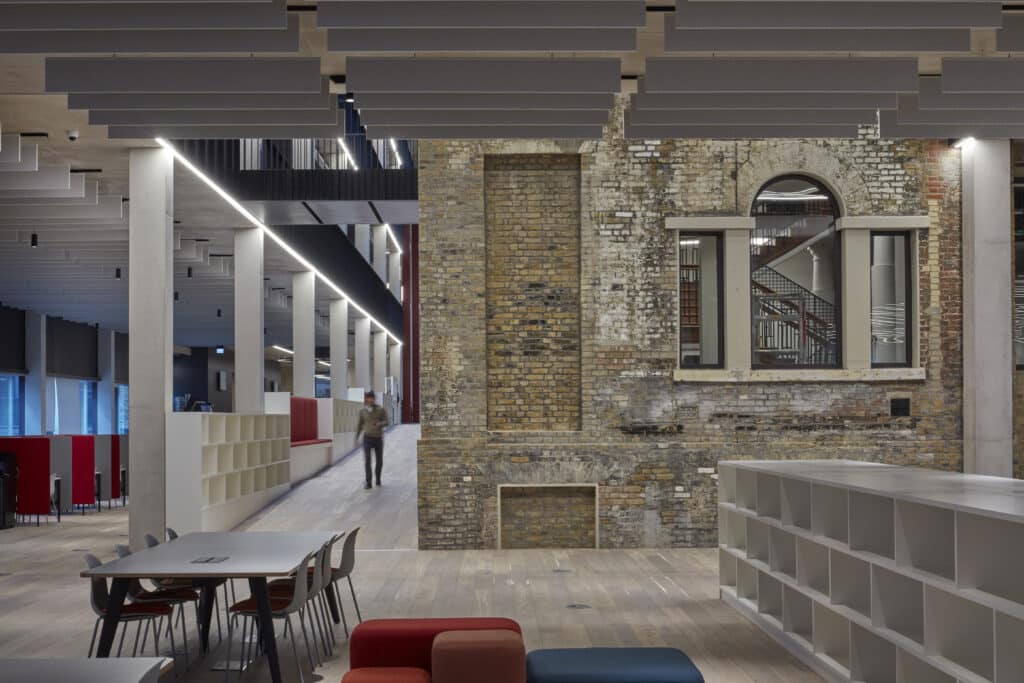 The building which has been vacant since 2013, is one of London's oldest historic landmarks and has been at the heart of the borough since it was opened to patients in 1757. Bouygues UK worked closely with Tower Hamlets Council and Historic England to preserve the integrity of the building in the designs and during construction work and restore many historic features. The former hospital's iconic street elevation has been restored with a new public entrance on the ground floor of the Grocers' Wing.
Bouygues UK had to be meticulous in their planning for the proposed replacement and refurbishment of many historical features, in particular the heritage windows, chapel and porticos. Working alongside a consultant and subcontractor team, they ensured the colour, detail and glazing approach to the replacement of these features were an exact match to the originals.
Gerald Farque, Bouygues UK Managing Director, said: "It's fantastic to see the completed building. Bouygues UK has preserved the features of the original listed building while injecting new life into it for the whole community to enjoy. I'm incredibly proud of the team and what they have achieved here. It has been a pleasure to work in partnership with Tower Hamlets Council on such a special project. Our partnership with the Council has also brought a huge amount of value to the community with 1,160 weeks dedicated to apprenticeships throughout the project and over 30% of the workforce employed from London's growth boroughs."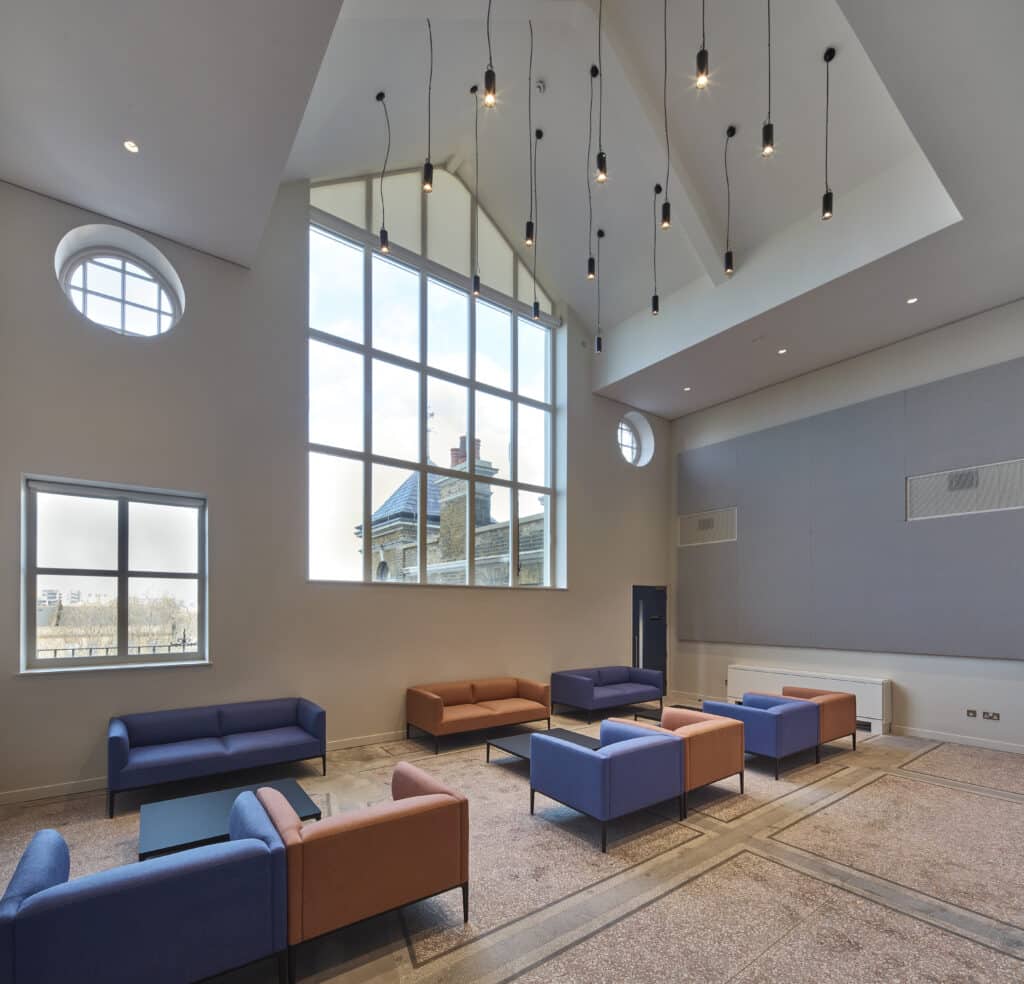 Ann Sutcliffe, Director of Place, Tower Hamlets Council, said:
It is with real pleasure that we have been able to bring this historic building back into public use. Once a bustling facility where generations of east Londoners were born and cared for, it is once again going to serve the public as our new town hall.

I would like to thank the council and extended project team and Bouygues UK for their hard work and dedication to the vision and ensuring the careful restoration of the building's heritage and history. The project has also created local employment, training and apprenticeship opportunities, including jobs for over 400 people from Tower Hamlets and growth boroughs.

Our new town hall will be a cornerstone of historic changes to Whitechapel. We estimate that once open, it will bring around £4.1m of spend to the local area every year. I look forward to this exciting new chapter for Tower Hamlets Council.
The project is central to investment and regeneration of Whitechapel. The town hall is located in the most accessible part of Tower Hamlets, alongside a new life sciences campus being created by the Barts Health NHS Trust and Queen Mary University of London as well as seven new public spaces and an estimated 5,000 jobs.
The building has been open to the public since Monday 27 February 2023.