Our Team
16/03/2023
Spotlight On Ed Rocke
---
Did you know that we have Graduate Scheme at Bouygues UK? In fact, we invest heavily in it. Graduates who join us benefit from an extensive range of personal and professional development opportunities, and a strong support network.
We spoke to Ed Rocke, in his second year of the Graduate Scheme to find out more about his experience at Bouygues UK so far. Here's what he had to say!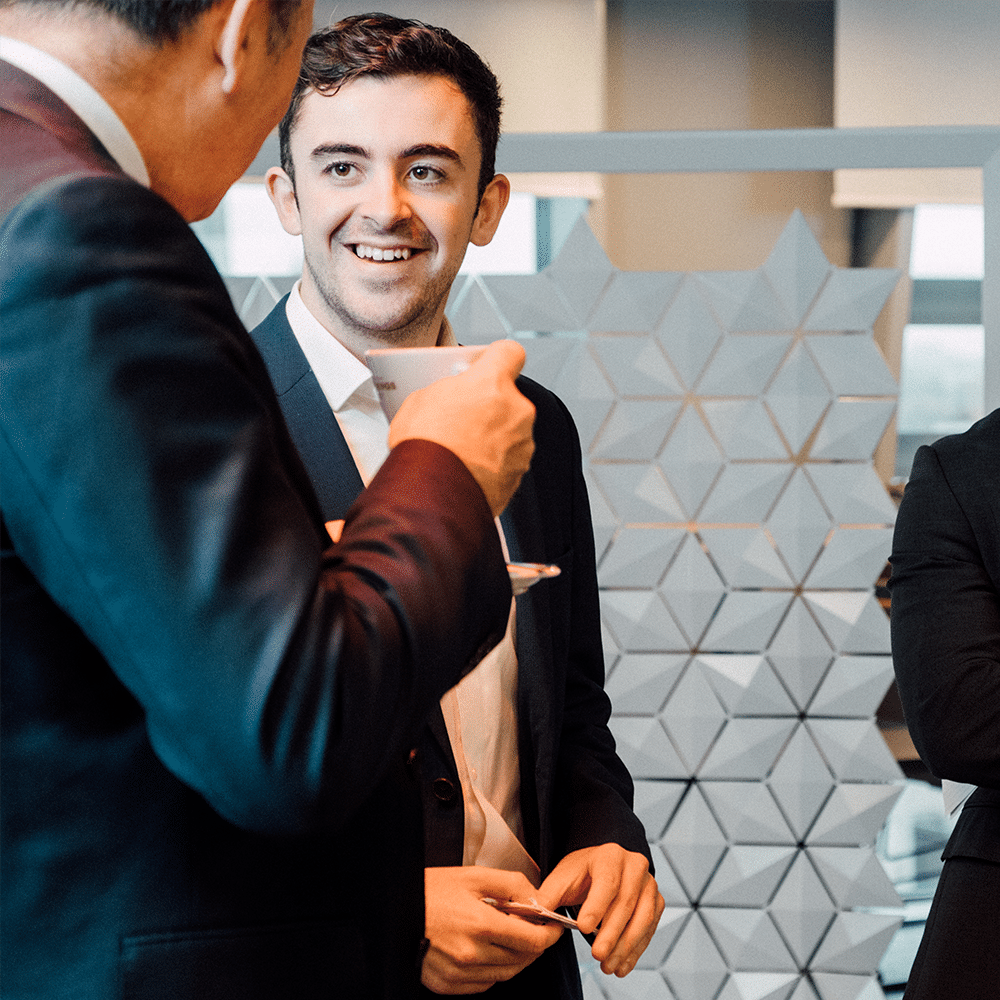 Tell us a bit about what you do.
I'm a Graduate Quantity Surveyor in the South West and Wales. I am currently working on our project in Swansea, 71/72 The Kingsway.
My daily responsibilities include procurement, tender analysis, reviewing deign drawings and specifications to determine the scopes for packages which are required on site. I also host scope sessions and issue enquiries to the relevant supply chain. I manage several of the trades that are already on site, assessing works completed and any contract variations. Additionally, I assess subcontractor applications for payment and issue payment notices to ensure subcontractors are paid on time.
What's the biggest challenge in your role?
There's no doubt that there can be challenges within any role. The biggest challenge I have faced in mine has been managing relationships with subcontractors to avoid unnecessary disruption. This can be difficult at times with so many different trades, personalities, and roles on site, but it is a good occasion to practice my people and communication skills.
What do you enjoy most about your role?
I really enjoy building relationships with our supply chain. I find it enjoyable being on site throughout the week and witnessing first hand the progress that is made each. Working alongside the design and operation team gives brilliant exposure to other roles on site; the amount I have learned and progressed my construction knowledge so far has been fantastic.
What are you most proud of since starting out at Bouygues UK?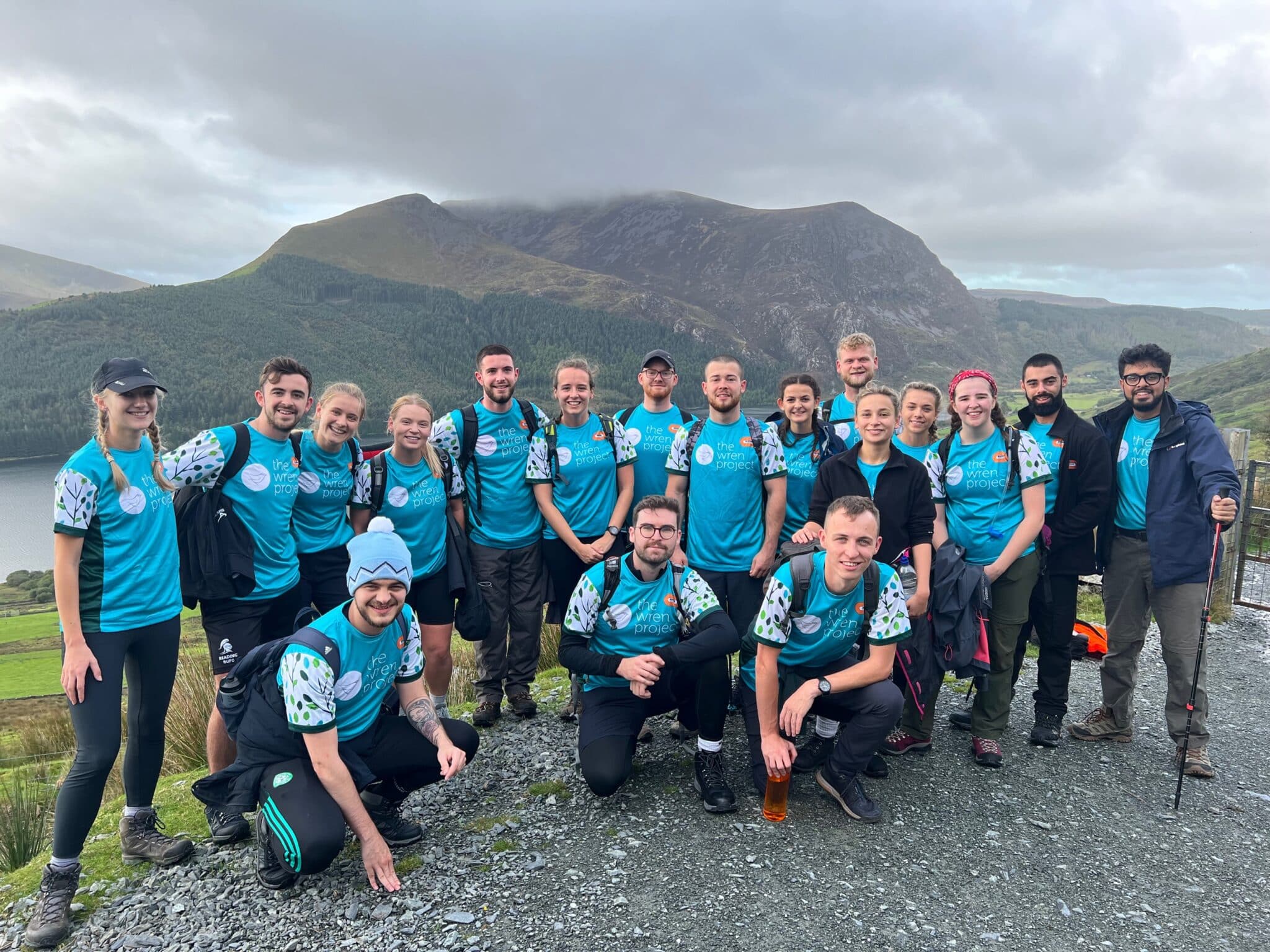 There's a lot to be proud of since starting at Bouygues UK. The Graduate Challenge is a big highlight for me, when 20 of us took on the Snowdonia crossing. Throughout the 3 days we cycled, kayaked, and summited Mount Snowdon. We raised a staggering £15k for charity which was brilliant, but what stays with me is how each of the graduates that took part pushed themselves and others around them to ensure that we all completed what can only be described as a physically and mentally challenging weekend.
I'm also very proud of the Graduate Project that we worked on for our first 13 months. As a group we uncovered and presented some facts and figures surrounding plastic packaging on our sites. As a result, we proposed ideas around how to raise awareness around the topic and spark more proactive initiatives within our supply chain. The feedback from our Executive Committee was very encouraging; we are looking to continue our support on this topic beyond the Graduate Project too which is great.
Can you tell us about the project you are currently working on?
As mentioned, I'm working at 71/72 The Kingsway. This is a 7-storey commercial facility in the heart of Swansea including 2 basement levels, an RC Frame, with an additional plant room in the west and east core. The £34m project is for the Swansea County Council and will provide commercial facilities along with public areas and a rooftop garden area. The building contains office spaces, auditoriums, meeting rooms, and will feature iconic helical staircases running from levels 1-4. The RC elements of the building are predominantly exposed and so as a team we are ensuring that quality is a top priority.
What do you like most about working for Bouygues UK?
Bouygues UK invest a massive amount into their graduates. I have had a lot of support since the day I started with several schemes on offer such as the buddy scheme and mentorship scheme.
It really excites me that Bouygues UK is part of a global company, present in a number of countries all around the world. As someone who would like the opportunity to work abroad, I think this opens many doors in terms of living and working almost anywhere in the world.
Not only have I been trusted with many responsibilities within my role, but I have also had the chance to get involved and take responsibility outside of my day-to-day. Since being here, I have been nominated Carbon & Office 365 champion; I have led Welsh lessons for beginners in the Cardiff office alongside another graduate in the region; visited local schools to host mock interviews; completed the Graduate Challenge and Residential, to name but a few! The exposure to differing experiences and environments has allowed me to learn and develop massively both within my role and the wider company.
Bouygues UK is an extremely forward-thinking business with initiatives and best practices in terms of sustainability and carbon. It's great to be surrounded by like-minded people in company passionate about improving our environment for a brighter future.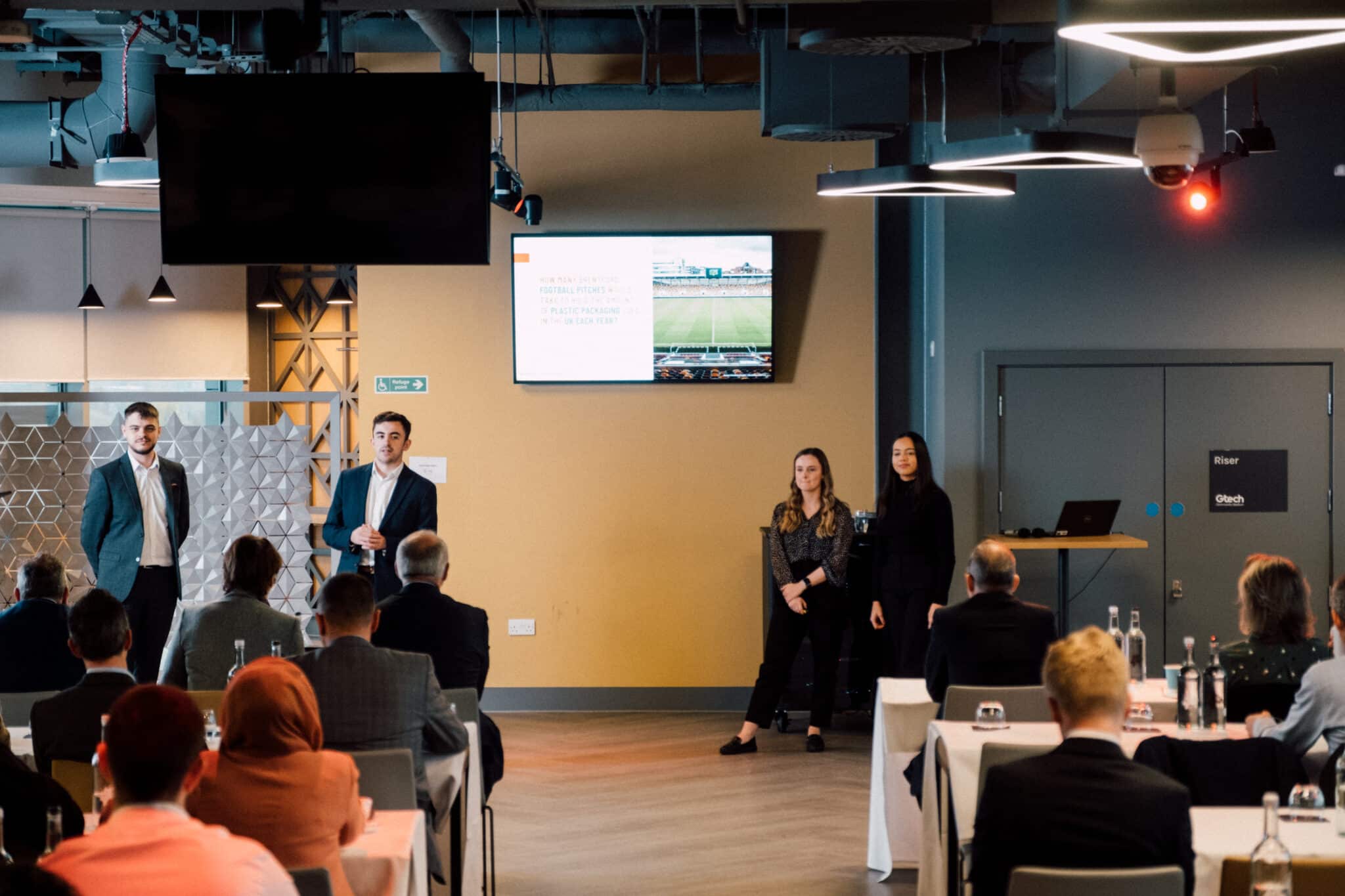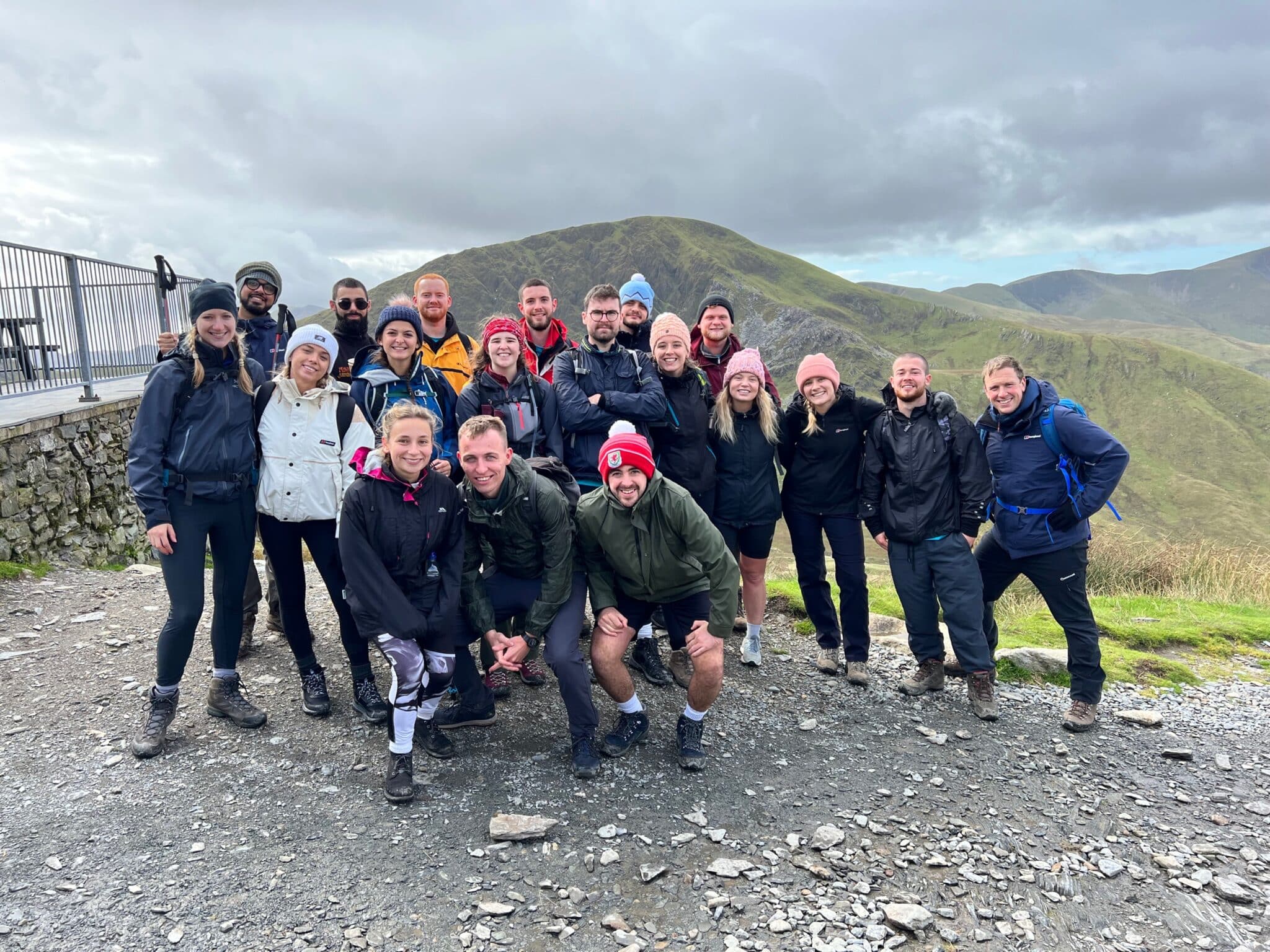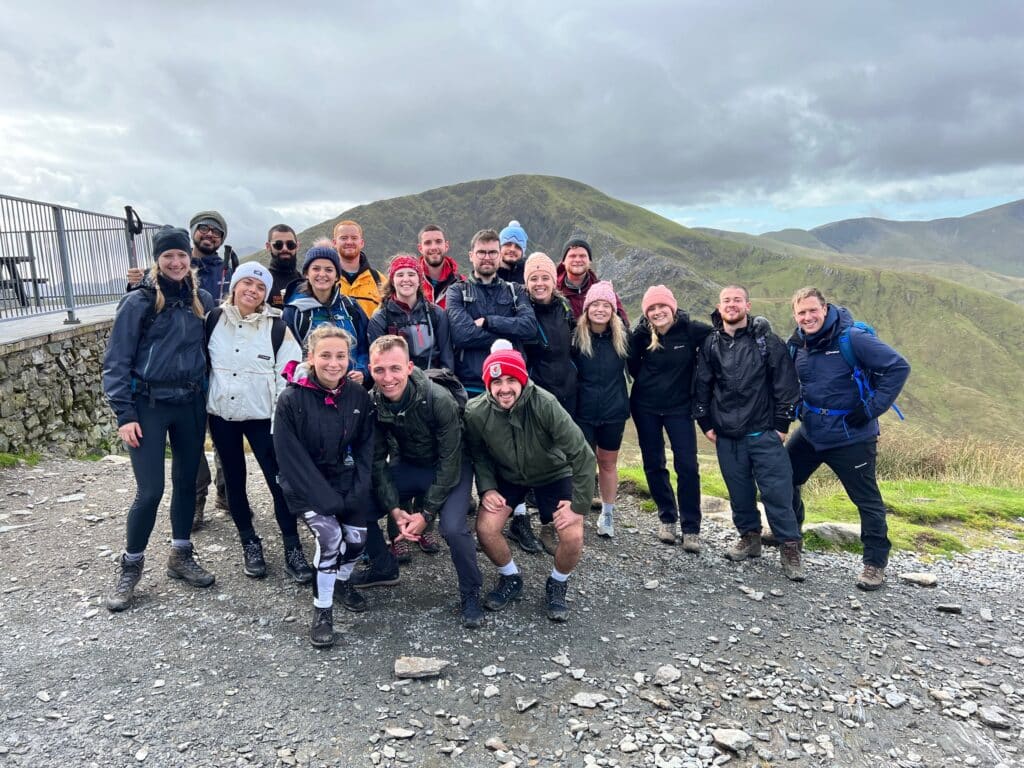 How do you think the graduate scheme will benefit your development in the long term?
The Graduate Scheme has allowed me to work alongside colleagues and graduates that I otherwise would have not had the chance to connect with. Being one of few graduates in Wales, I could have easily felt isolated, but the graduate scheme has given me the option to travel to our Head Office in London, Becket House for group meetings on multiple occasions. I have also attended meetings with other sites and colleagues from other entities in the UK, forming nation-wide relationships.
What would you say to someone considering applying for the Graduate Scheme?
Go for it. If you want to be part of a business that encourages you to take on responsibilities and continue to push for professional and personal development, then you will thrive at Bouygues UK.
WHERE DO YOU SEE YOURSELF THIS TIME NEXT YEAR?
This time next year, if all continues at the pace it is going, we will be handing over 71/72 Kingsway. This will be a great milestone for the team and for me, personally – being my first completed project! I will have completed the Graduate Scheme and will be continuing to progress with my chartership. 
---