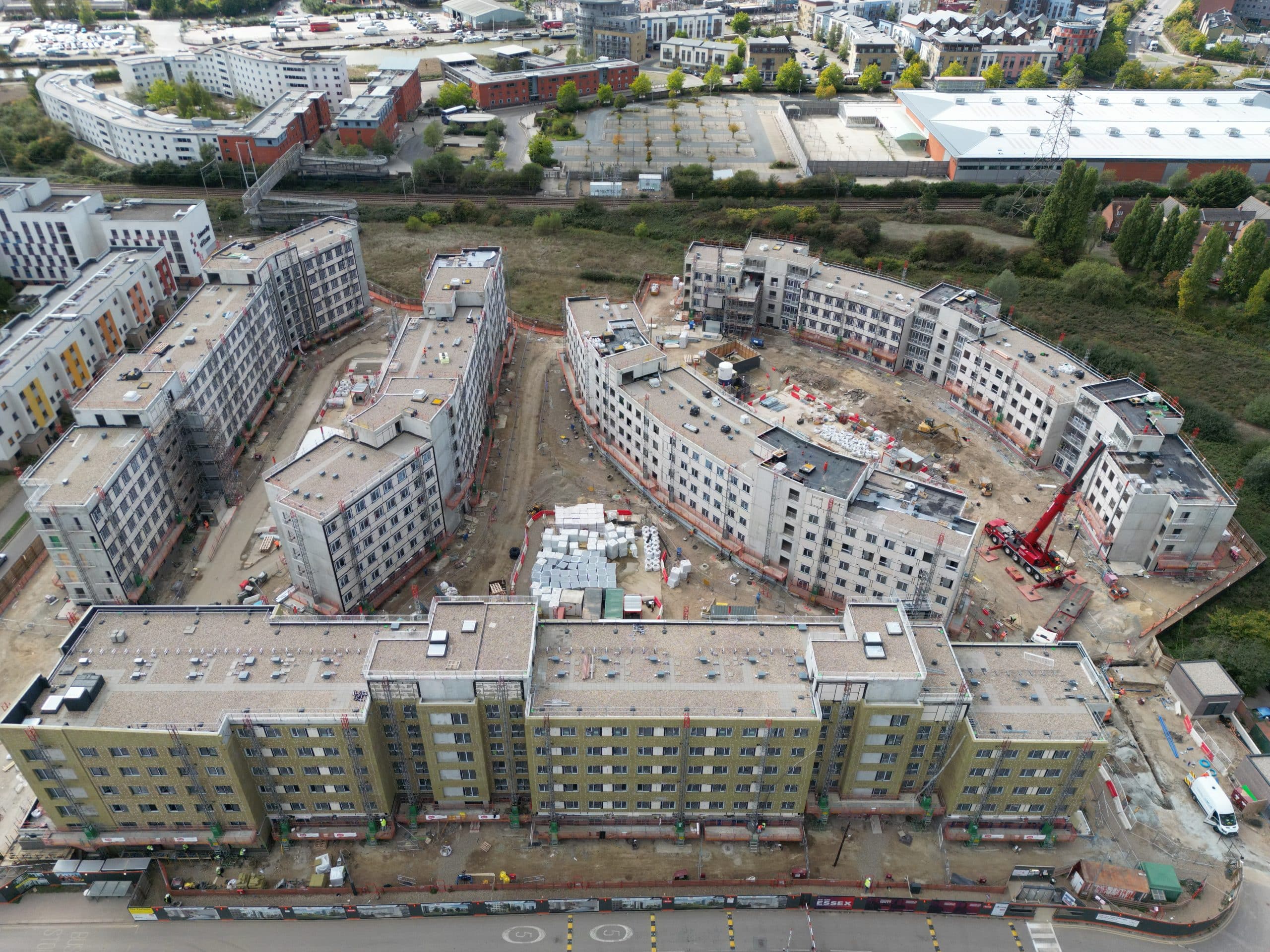 Our Projects
13/10/2022
The Pastures Progresses at Speed
---
The Pastures, our scheme for the University of Essex, is going up at speed!
Bouygues UK is working in partnership with Uliving, our sister company Linkcity's student accommodation arm and Equitix on the £168 million development. Bouygues Energies & Services will oversee the facilities management once the development is complete.
Split across five new buildings, The Pastures will bring an additional 1,262 student bedrooms to the Colchester campus. One of these blocks will create a new hub which will include a reception, a post room, an administrative area, and a student services centre, along with staff welfare facilities.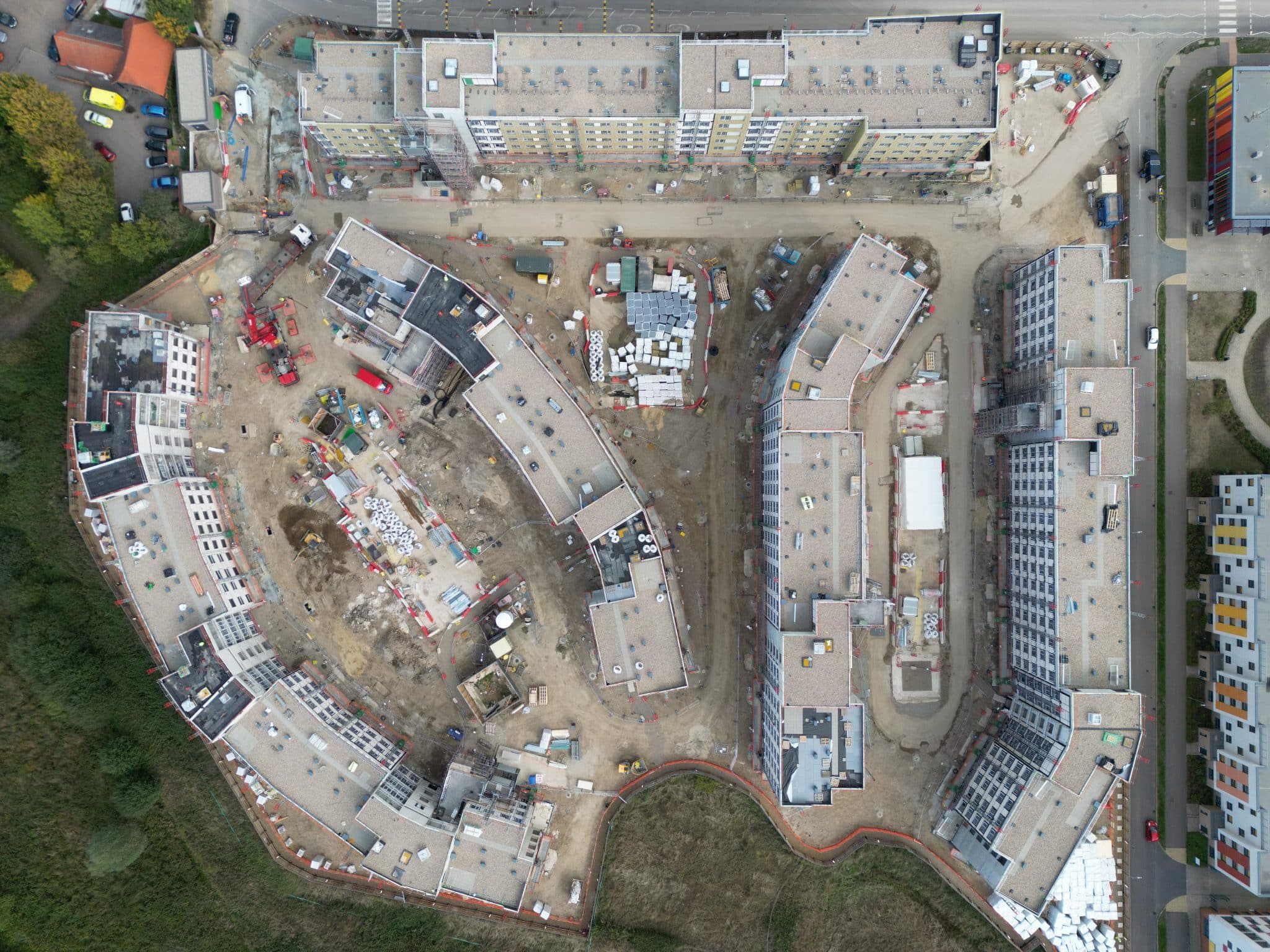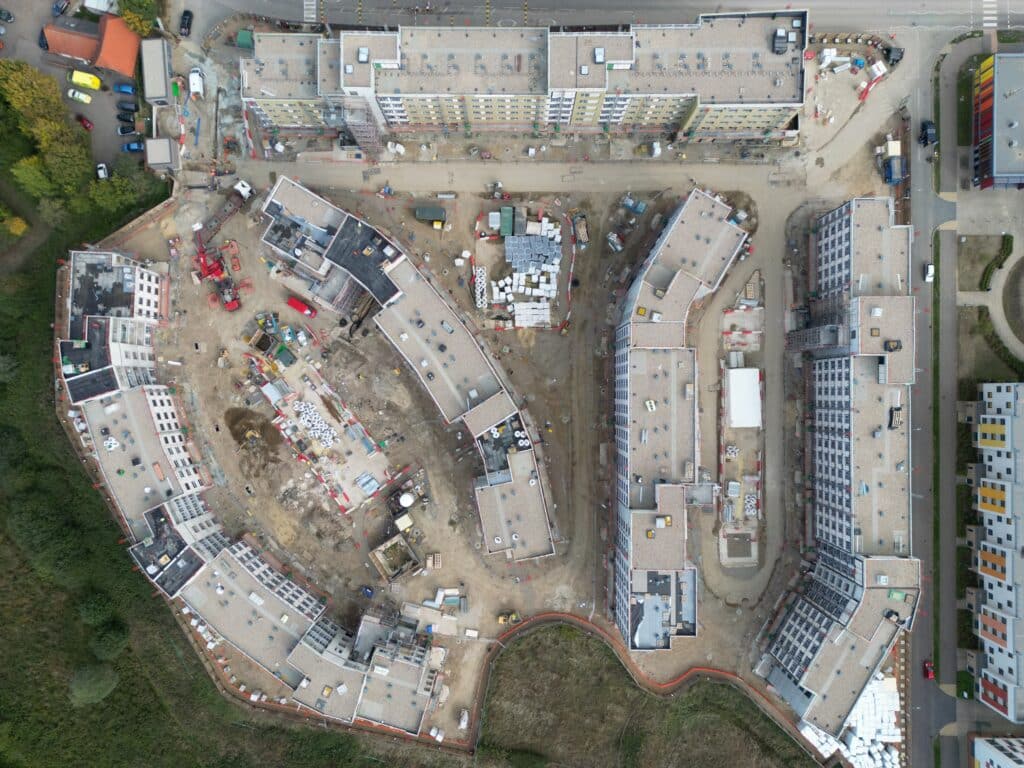 The development has now been on site for 13 months and with a target date for completion of August 2023, the team are working hard to keep to this tight programme. In order to achieve this, Bouygues UK and its team of subcontractors now have over 250 people working on site​.
This development is the third phase of student accommodation that Uliving will deliver for the University of Essex, following the handover of Phase 1 (648 new build bedrooms and stock transfer of 772 bedrooms) and Phase 2 (643 bedrooms) in 2013 and 2018 respectively.
With the superstructure now complete and façade works well underway, the last of all six tower cranes have now been dismantled. The last 2 blocks are also expected to be weathertight by the end of October 2022. The internals trades and M&E sequencing have started in 4 of the 5 blocks, with works in the last block expected to start by the end of October 2022.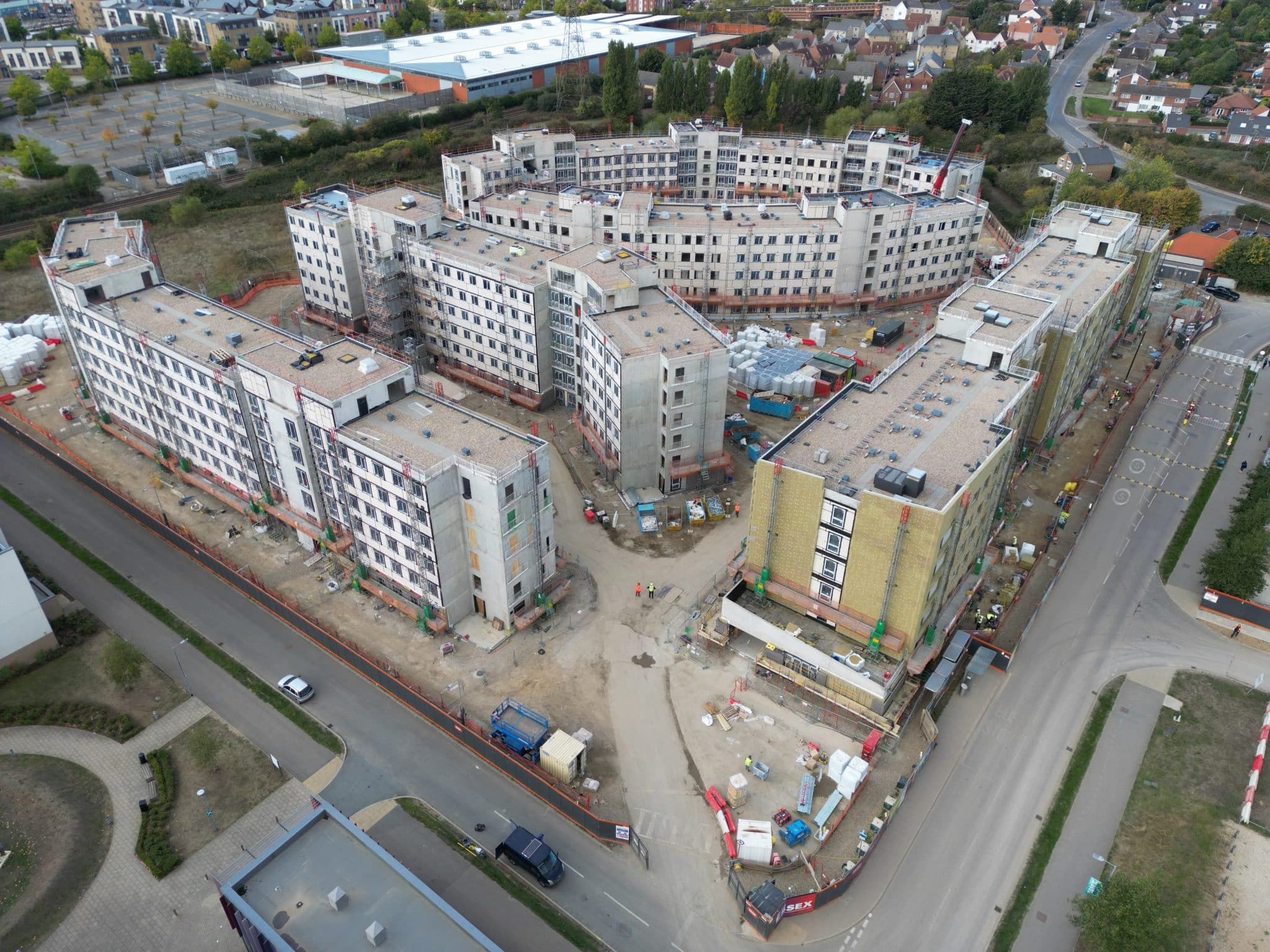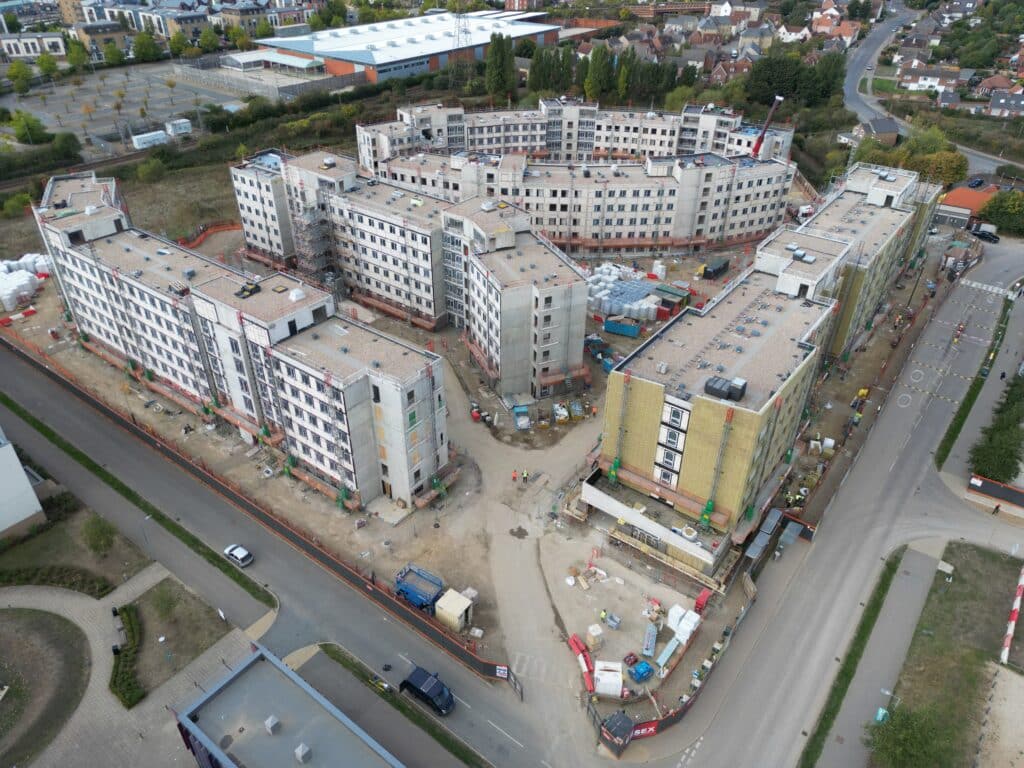 The team are being faced with many challenges as a result of the worldwide delays, increased lead times and shortage of materials, but Bouygues UK is working hard and using its international supply chain to secure and store materials to maintain the fast pace of progress on the project.
Amine Azidine, Project Director at Bouygues UK said, "The Pastures is going up at lightning speed and we could not be where we are today without our incredible team on the ground. It is a fantastic project to be part of and seeing the new scheme really taking shape is so rewarding. I am looking forward to seeing the lively community it will create once finished."
Kat Morris, Senior Project Manager at Linkcity said: "Collaboration with our partners on this development has been fundamental to its current success. If we continue to work this effectively, I have no doubt The Pastures will go from strength to strength and will complete to the exceptional standards the client expects."
---