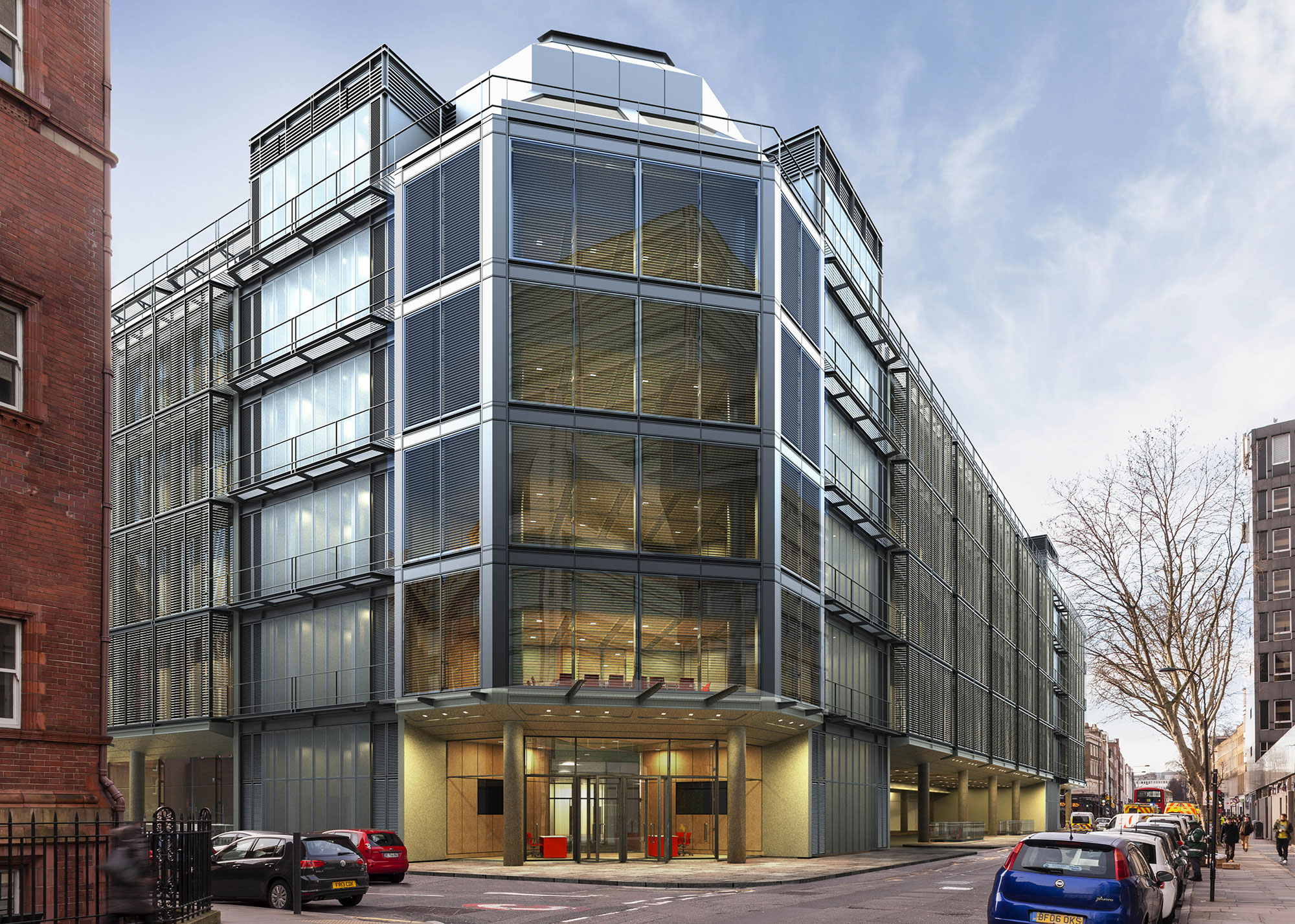 CSR, Press Releases
13/02/2019
UCLH Proton Beam Therapy Centre shortlisted for BREEAM Awards 2019 – Vote now for your favourite BREEAM building!
---
The University College London Hospital NHS Foundations Trust (UCLH) proton beam therapy centre being delivered by Bouygues UK has been shortlisted in the Public Sector Design Stage category of the BREEAM Awards 2019.
This state-of-the-art cancer and surgical care facility in central London will be home to one of two world-class NHS high energy proton beam therapy centres when it opens in 2020. Proton beam therapy is a form of radiotherapy used to treat cancer which can be targeted extremely precisely, causing minimal damage to surrounding tissue – something which is particularly important for children, teenagers and
young people.
The BREEAM Awards recognise the achievement of those involved in the specification, design, construction and management of BREEAM certified buildings. UCLH has achieved the highest BREEAM interim design certification score for its rating scheme and achieved a near outstanding rating which is extremely rare for a hospital project and highly serviced building.
The public vote for the BREEAM Awards 2019 is now open so if you think this pioneering facility which has been carefully designed to maximise the staff and patient experience – and which will truly change people's lives – is worth voting for then please click on the link below and vote for the UCLH Inpatient Hospital & Proton Beam Therapy Centre using the Your Vote option: https://www.breeam.com/awards/vote/