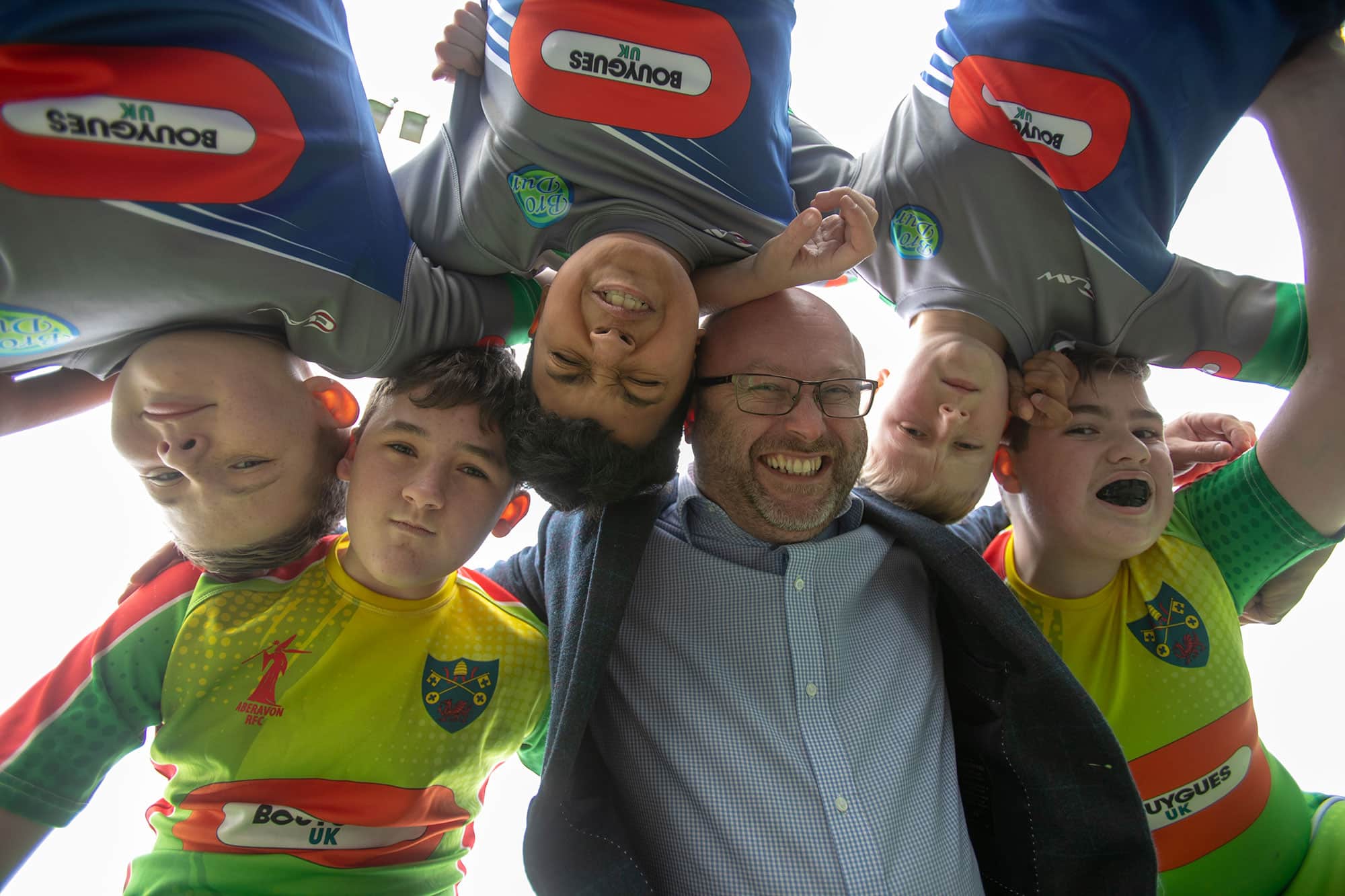 CSR
29/01/2019
Bouygues UK partners with Aberavon RFC to launch Wizards' League for further three years
---
Leading construction company Bouygues UK has signed a three-year sponsorship deal for the Wizards'League, in partnership with Aberavon Rugby Club.
Bouygues UK has worked on education projects around Port Talbot, including building Ysgol Bae Baglan, Ysgol Gymraeg Bro Dur and Ysgol Cwm Brombil in Margam. These schools, as well as St Joseph's Comprehensive and Ysgol Gyfun Cymer Afan, are taking part in the Bouygues Wizards' League to increase sports participation and increase the health and wellbeing of their students.
Initially launched in 2016, the Wizards' League bought new sports kit for the schools' rugby and netball teams for years seven and eight and encouraged inter-school games and tournaments.
The results of the 2016 Bouygues UK Wizards' League, which saw participation in netball increase by
300% and rugby by 230%, has led to Bouygues UK signing up for a further three years.
Julie Timothy, Corporate Social Responsibility (CSR) Manager for Bouygues UK for South Wales and the West, gave the background to the establishment of the Wizards' League: "Through discussions with the local authority I found out that reducing childhood obesity is a key priority for the area and I also discovered that participation levels in sport and physical activity tend to drop at secondary school level.
"In partnership with Aberavon Rugby Club, with the Bouygues UK Wizards' League we are able to provide afterschool rugby and netball clubs where pupils will receive coaching sessions, as well as play competitive matches against each other."
But the Wizards' League isn't just for sporty children, as Bouygues UK Business Development Director Leigh Hughes explained: "We also get children involved by creating opportunities for pupils to help out with the kits, covering matches on social media or with photography. It's about teaching team work, inclusion and fun – it really is a catch all initiative and we are very proud to be supporting it for a further three years."
Chris Davies, of Aberavon Rugby Club, said of the League: "The children love being part of the Bouygues UK Wizards' League as it focusses on a wide range of factors around sport, not only participation but a sense of what it takes to run a sporting event too. The League will create a media team for each school who will market the matches and produce a newsletter where they will report on matches and interview players.
"It is an exciting initiative that offers much more than just playing sport and we at Aberavon RFC are honoured to be part of it."
Image © Riley Sports Photography