London
Linkcity, our property development company, worked in partnership with Grainger and the London Pensions Fund Authority to continue the regeneration of the Royal Docks by creating much–needed high-quality private rented and affordable homes for rental or shared ownership next to the Thames Barrier Park at Millet Place.
---
Consisting of three buildings ranging between five and 14 storeys, Millet Place provides 236 new homes, 154 of which are specifically designed for private rent, and 82 homes for affordable housing. The project, procured through the Greater London Authority's London Development Panel, also features new shops, landscaping, improved access to the park, as well as a gym, a residents' lounge and rooftop space with views over Thames Barrier Park.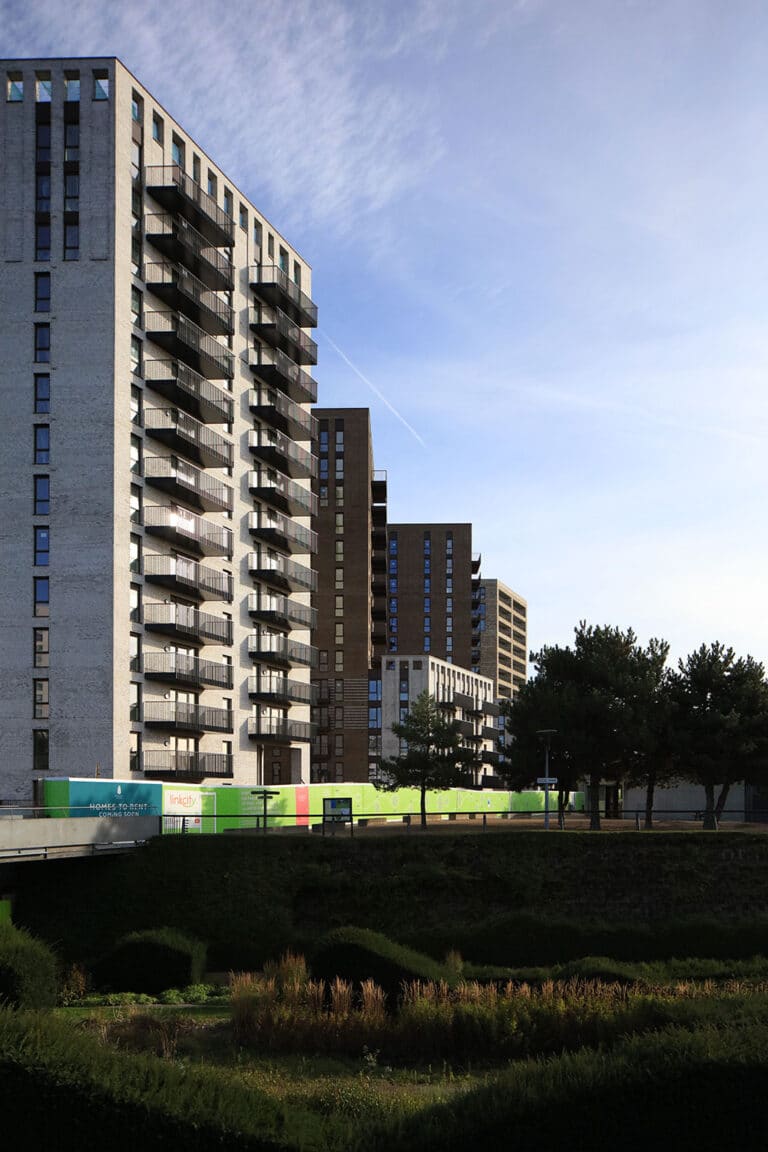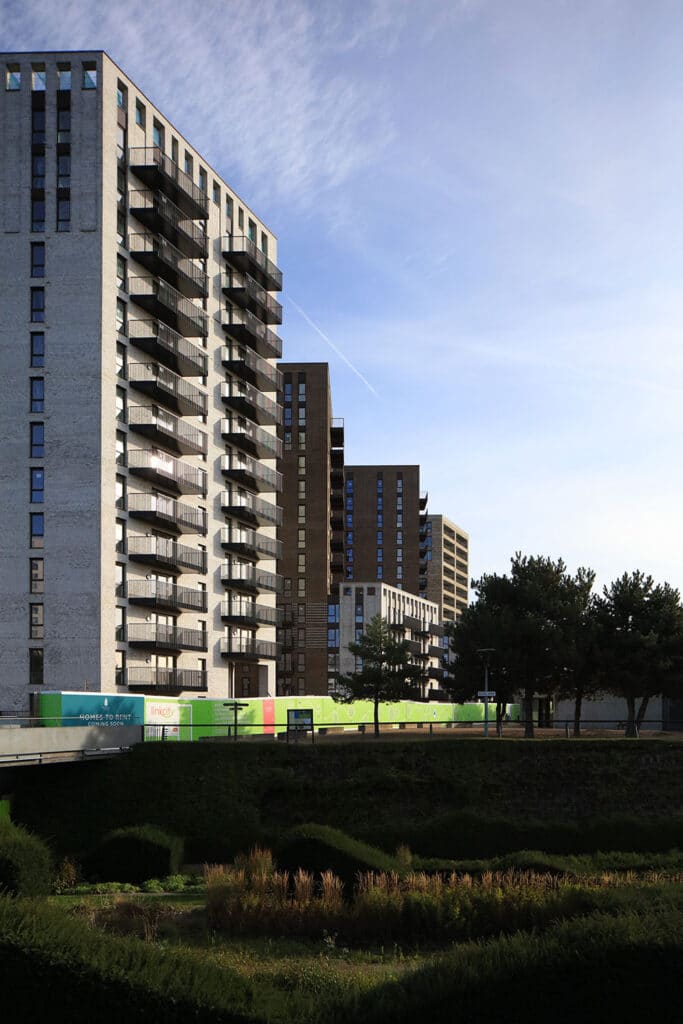 Challenging location
Located immediately below and to the south of Pontoon Dock DLR station, and with proximity of the DLR's protection zones, construction close to the station was not possible. However, award-winning architectural practice Assael Architecture, used this as an opportunity to design a go-to destination for residents and visitors of the park, activated by the 6,000 sq ft of retail and commercial at ground floor. And sitting adjacent to the Thames Barrier Park, the enhanced public realm has been designed to be legible and robust and to take advantage of the increased footfall through the site from future developments.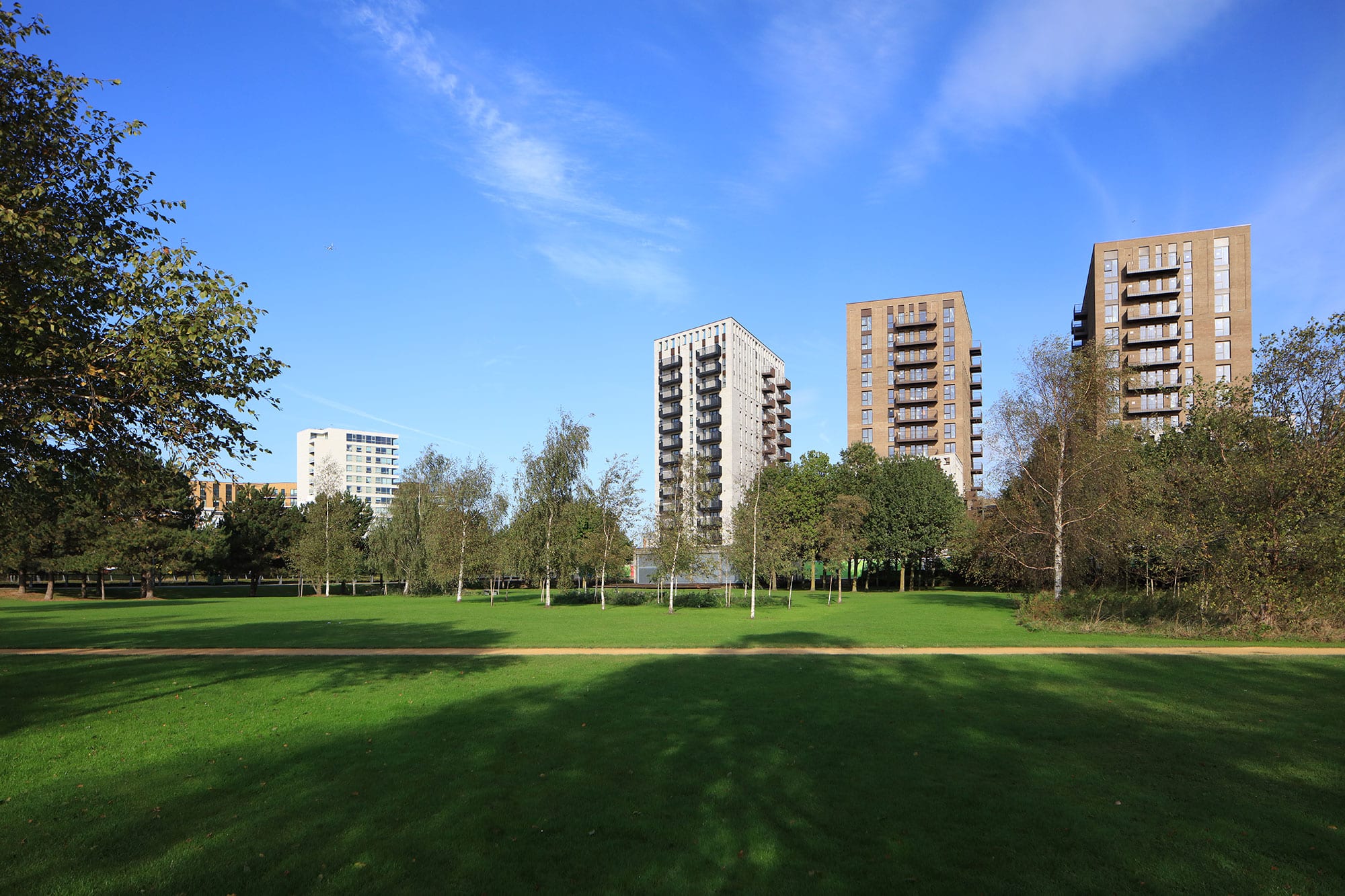 Innovation and social value
Millet Place was the first of Bouygues Construction's global projects to be awarded their TopSite status, achieving the coveted TopSite Innovation label, due to the impressive innovations put in place by the dedicated site team. These innovations focussed around the following themes:
These innovations focussed around the following themes:
Health & Safety
Environment
Quality & Customer Satisfaction
Social
Society
These innovations not only improved day-to-day work but also offered guarantees to the client's social value commitments. The project team engaged with the community at all levels, holding meetings, working closely with educational institutions, offering training and apprenticeships to local residents and supporting local economy by enhancing local employments and hiring local suppliers.
Those living here will enjoy exceptional views over the River Thames, the park and the Royal Docks, as well as residents' amenities, external terraces and the convenience of having the DLR station moments from their front door.
"The Millet Place narrative is not just about delivering great housing; it's a regeneration story which builds on the values of place-making by joining up the developments along the North Woolwich Road and opening up the Thames Barrier Park for the local and wider community."

Oliver Campbell, Development Director, Linkcity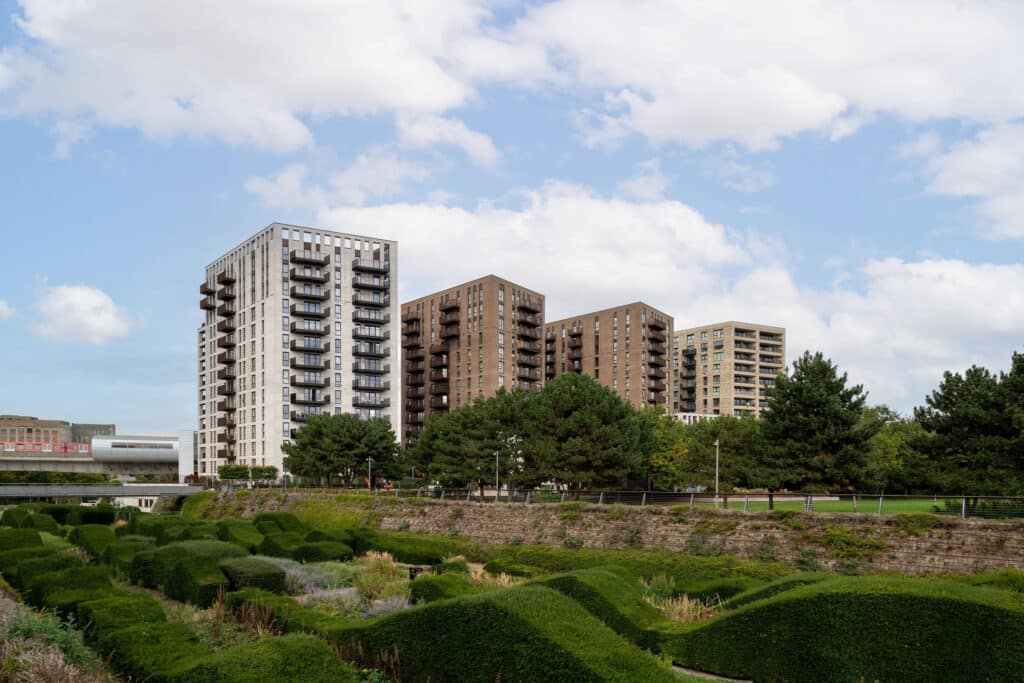 Postmark West Central 1, London

Sir Simon Milton Westminster UTC and Ebury Place