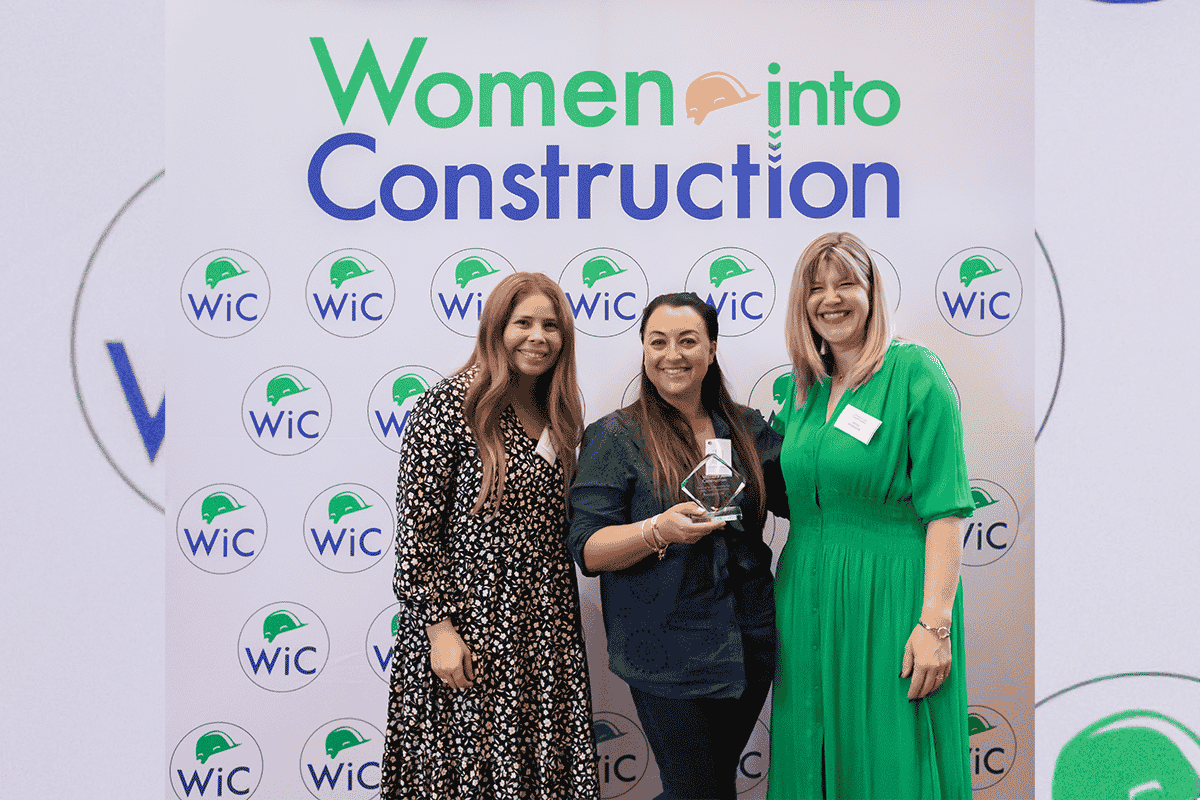 Awards, CSR
21/06/2022
Women into Construction Award Win and Partnership
---
Bouygues UK has won Women into Construction CIC's (WiC) Opening up Opportunities for Female Talent Award at the 2022 Celebration Event. Congratulations to Paula Arkell – Waller, Deputy Social Value Manager at Bouygues UK, who also won highly commended in the Remote Mentor of the Year Category for her continued efforts, throughout the pandemic and beyond, to address the gender imbalance in the industry.
At Bouygues UK, we are acutely aware that the ratio of females to males in the construction industry is still significantly lower than what it could and should be. To help us with our goals to achieve a more gender-equal workforce and raise awareness around the issue, we are partnered with WiC across our projects to change the face of construction in the years to come.
WiC is an independent not-for-profit organisation that promotes gender equality in construction. They support women wishing to work in the construction industry and assist contractors to recruit highly motivated, trained women, helping to reduce skills gaps and create a more gender-equal work force.
We have been partnered with WiC for two years now and continued to deliver initiatives during the pandemic where possible; coming up with innovative ideas around how we could best provide support to those women and girls wanting to enter our industry.
Our partnership with WiC covers a number of our sites including Tower Hamlets Town Hall, Cavendish III, Maitland Park and our now completed project, Postmark. Across each of these sites, we have been promoting women in STEM through our partnership by hosting a range of innovative opportunities. From hosting talks to attending careers fairs and welcoming young women, and men, onto our sites, we have tried to make the opportunities available as engaging as possible. These activities were virtual during the pandemic, but in person as soon as this was possible.
Paula Arkell-Waller, Deputy Social Value Manager at Bouygues UK, said of the partnership, 'I have been working with WiC for many years now. During Covid, I was actively working as a virtual mentor to five candidates across the London boroughs, which was needed during those difficult times. The WiC team are always professional, there to support us both as a business and on an individual basis. I look forward to continuing working together in the future.'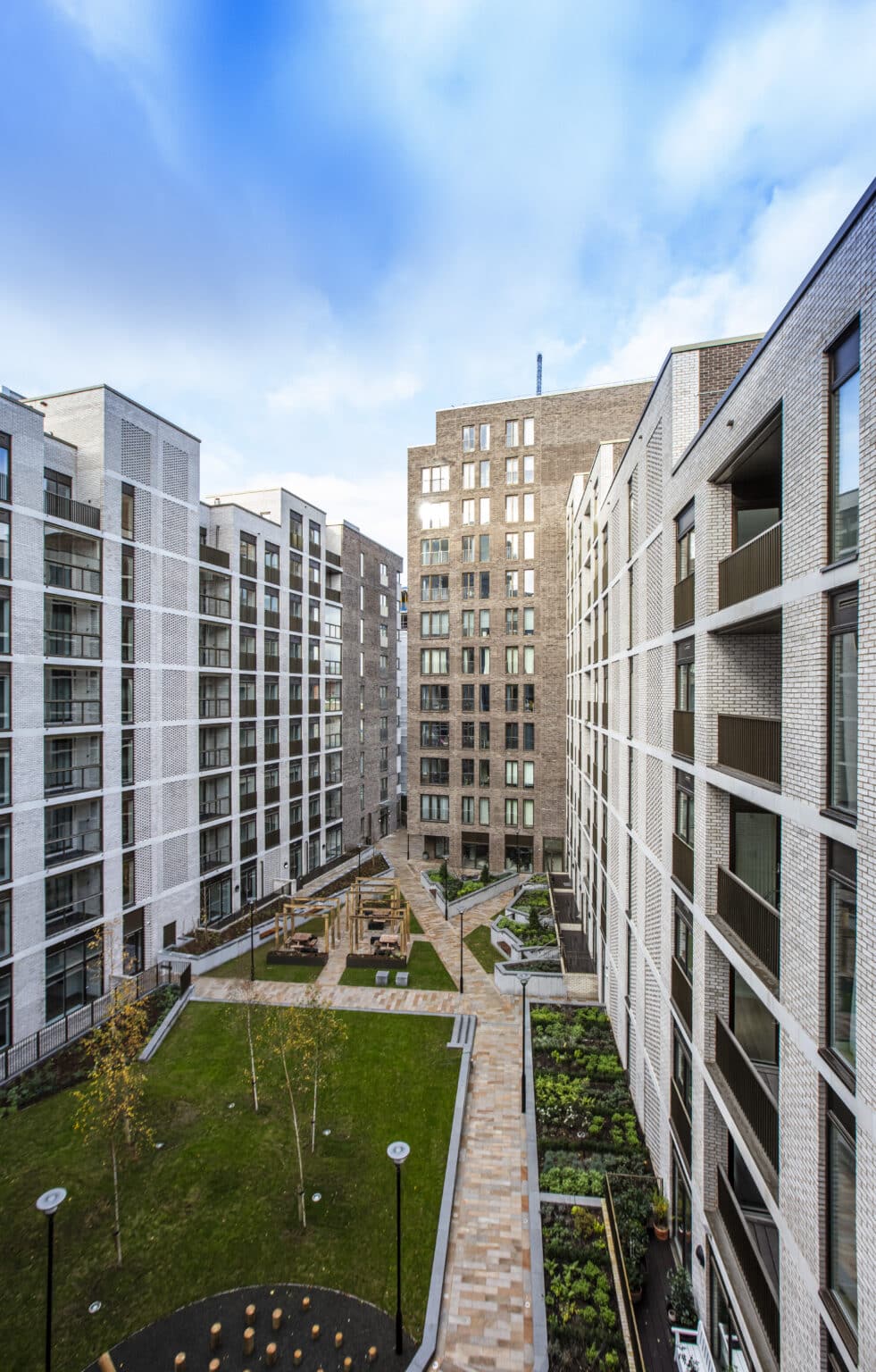 On Postmark, our recently completed project for Taylor Wimpey, we worked with WiC to combat the levels of unemployment in the borough of Camden, which is at 5.7%; well above the national average of 3.7%.
When Postmark was under construction, Bouygues UK's Project Director, Hai Truong, noticed that there was a high proportion of women working in the offices on site in 'white-collar' roles, yet lacking in numbers in the different trades on site. Truong set out to help rectify this imbalance by motivating his team to encourage more job diversity amongst women in the industry.
The team decided to collaborate with Anna Walterskotter, Project Manager at WiC, to help us recruit more women to be part of the construction works and create a more gender-equal workforce. Consequently, a programme was designed to provide women with 12 weeks of pre-employment training, a Construction Skills Certification Scheme (CSCS) Card, Health & Safety training, and work experience with a prospect of full-time employment at the end of the scheme.
The team initially launched a pilot programme whereby candidates completed four weeks in the classroom, after which they were invited onto site where the Project Director delivered a welcome presentation and tour of the live site as well as discussed career opportunities. Anna noted: 'This was a great chance for our women to get a feeling for working on site. It will particularly benefit those women currently studying on construction courses and looking for apprenticeships for September to be able to shine at interviews.'
Over the course of the project, Postmark welcomed three waves of these construction programmes for women in the Camden area. As a result, ten women from Camden were given various opportunities to work on site as: Site Managers, Civil Engineer Assistants, Site Administrator, Document Controller, Design Assistant, Quantity Surveyor, Cost Controller Logistics Assistant. Four out of these ten women went on to be employed as full-time trainees by Bouygues UK.
Bouygues UK is constantly finding ways in which our company can collaborate with and support WiC further and we are proud to be able to say we are now Gold members of the organisation. It is through our dedication to the partnership that our work with WiC has been so successful across our sites. We have developed stronger, more collaborative relationships with our clients and their residents as a result. A big thank you to the London Borough of Camden, the University of Cambridge, Taylor Wimpey and the London Borough of Tower Hamlets for accommodating this brilliant initiative.
---