Our Projects
16/10/2015
Bouygues Development reaches financial close on the £70m Addlestone One town centre regeneration scheme in Surrey and unveils new cinema operator
---
Bouygues Development, the property development company, has successfully finalised terms with its partners to achieve financial close at the Addlestone One development in the Borough of Runnymede, Surrey.
Runnymede Borough Council will retain the completed development, providing a strategic source of revenue and consolidated control of this important six-acre town-centre site, which wraps around the existing Runnymede Civic Centre.
As part of the agreements signed, the Council owns the development which includes 100 private rented homes, 60 private for sale homes and 53 affordable homes.
Bouygues Development and Runnymede Borough Council have also exchanged a lease with The Light Cinemas, the UK's fastest growing premium cinema brand, which will operate the six-screen cinema at the development. Offering a mix of mainstream and independent movies together with event cinema presentations such as live broadcasts of opera, ballet and theatre, The Light Cinemas will provide a premium cinema experience and join other confirmed occupiers at the development, which include a new Waitrose foodstore and a 101-bedroom Premier Inn hotel. Additional tenants at the project, which includes 60,000 sq ft of retail and restaurant units, a multi-storey car park and new public spaces, will continueto be announced in the months ahead.
The project, which has a gross development value of £70m, has been designed by Broadway Malyan. Bouygues UK is the main contractor and has already commenced work on site. It is anticipated that the entire regeneration will be completed in just over two years'time.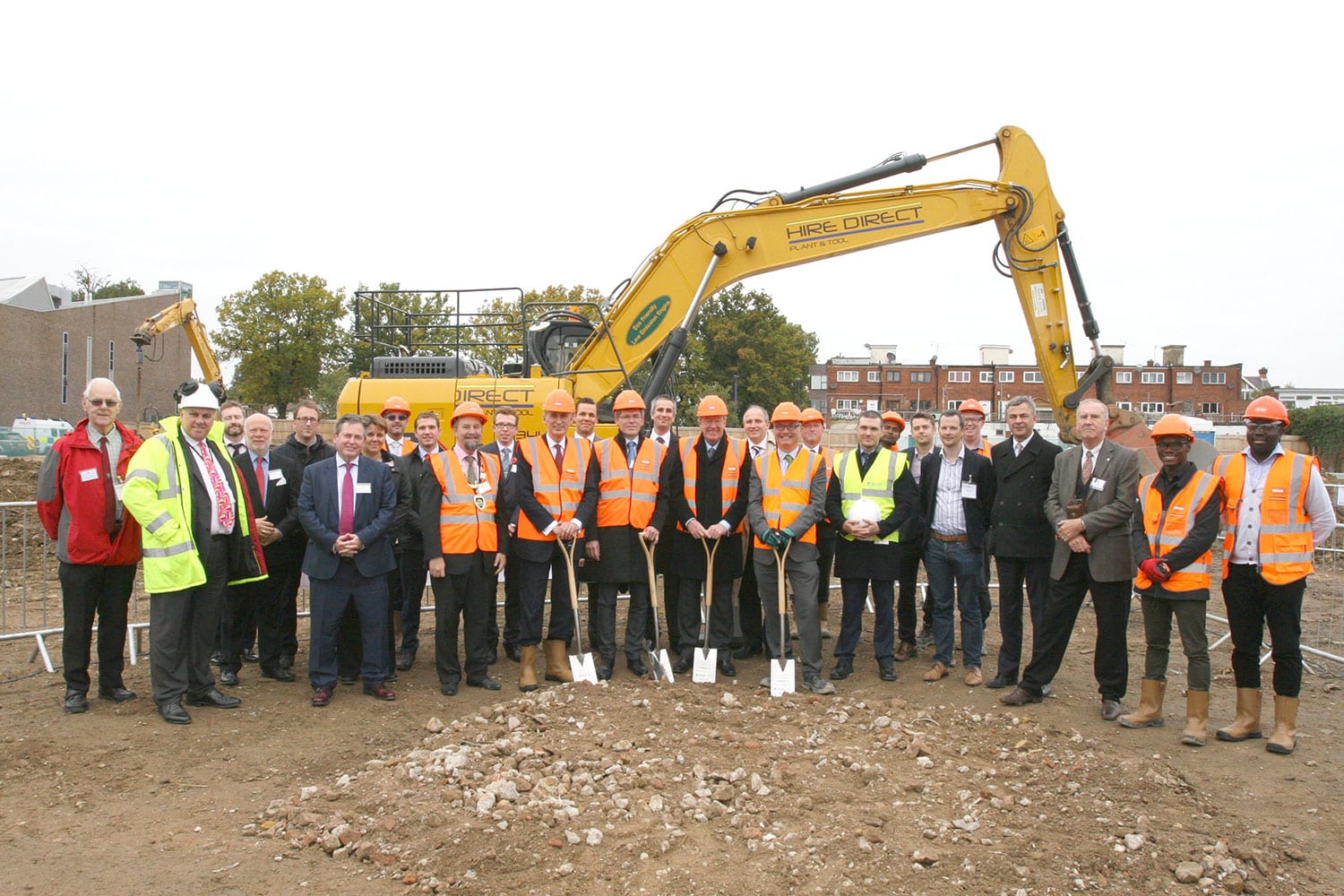 Bouygues Development's Managing Director, Nicolas Guérin, said: "This is an exciting project for the local community in Addlestone, rejuvenating the town centre and creating an exceptional place for shopping, entertainment and leisure, as well as much-needed new homes with a range of tenures. We are particularly pleased to welcome The Light Cinemas to our already impressive line-up at the scheme which includes Waitrose and Premier Inn. This letting further highlights the premium quality experience we are delivering at Addlestone One."
Runnymede Borough Council's Chief Executive, Paul Turrell, added: "The regeneration project to build Addlestone One is well underway and there is a real sense of excitement brewing. We are delighted to have reached an agreement with The Light Cinema and, along with previously confirmed operators Premier Inn and Waitrose, we now have some major household names on board. The development is bringing a new unmatched offer to the region which will provide a vibrant shopping and leisure experience along with a place to socialise with friends and family."
Keith Pullinger, CEO of The Light Cinemas, said: "We are delighted to be bringing our cinema offer to Addlestone and look forward to providing a first class cinema for the local community. We are confident that the line-up of occupiers coming to Addlestone One is of the highest calibre and we would like to thank Bouygues Development and Runnymede Council for the professional manner in which this development has been put together."
For the cinema letting, Bouygues Development was represented by David Hooper of Bilfinger GVA; The Light Cinemas was represented by Paul Bishton of Redleaf Property.