Cardiff
Changing the world requires something, and somewhere, out of the ordinary. Something to spark ideas, inspire creativity and out-of-the-box thinking. A space where you can dare to dream, experiment and share those ideas with a diverse community of academics, students, business, policy makers and more.
---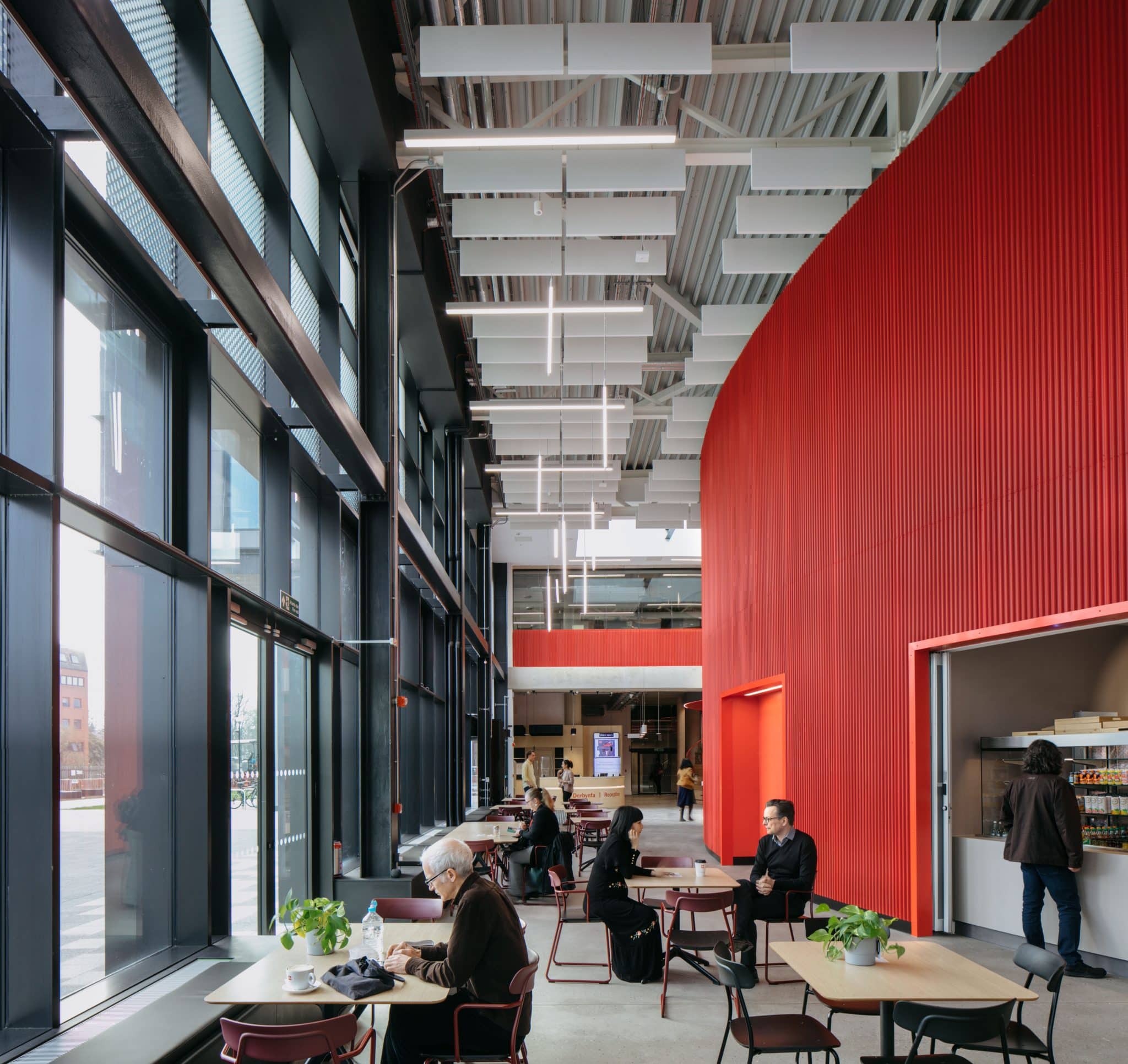 Oculus Staircase in the UK
Located at Maindy Park in the heart of Cardiff, the Campus is the door to innovation at Cardiff University and provides cutting-edge facilities, helping researchers and students to work across disciplines and with partners to influence policy and build enterprises that create products, spin-outs, start-ups and social enterprises.
The state-of-the-art two new buildings Bouygues UK has built at Cardiff's Innovation Campus include sbarc, designed by award-winning architects Hawkins\Brown, the world's first social science research park, and the Innovation Centre – a creative space for start-ups, spin-outs and partnerships. The Translational Research Hub, designed by global architects HOK, is home to two world-leading scientific research establishments – the Institute for Compound Semiconductors and Cardiff Catalysis Institute.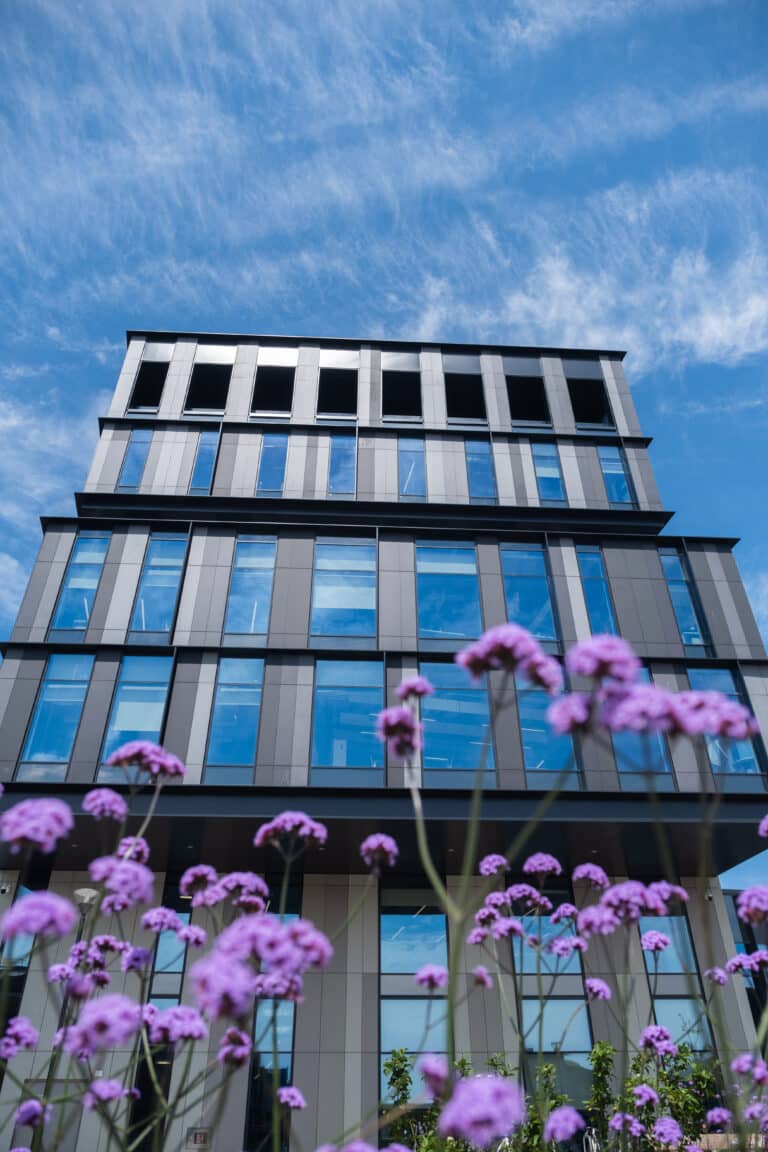 Delivering a UK first
The Oculus staircase, the first of its kind in the UK, is undoubtedly the showpiece at sbarc.
The staircase is a sculptural, open staircase travelling through a slanting void. Its name is taken from the oculus design, which depicts an eye that allows light to flood into a space.
Designed by architects Hawkins\Brown, the aim of the Oculus staircase is to drive engagement and collaboration between the varying departments and uses of the building. It starts at the ground floor as a social stair and forms breakout zones to each level, which are curated differently, becoming destinations to users on other floors. These can also be accessed by the lift core adjacent.
The oculus staircase embodies in practical, material form the values and ethos of the Innovation Central building: it's a dynamic connecting path, with – as the name suggests – an eye open to the outside world.

Professor Damian Walford Davies, Pro Vice-Chancellor, College of Arts, Humanities and Social Sciences
Translational Research Hub
Part of Cardiff University's new 300 million pound Innovation Campus, built by Bouygues UK, the new 129,000-sq-ft. research hub will allow Cardiff University to foster partnerships with national and international enterprises to promote academic-to-business, and business-to-business relationships that will ultimately fuel economic growth in Wales and beyond.
Within the Translational Research Hub, Bouygues UK has provided refurbished cleanrooms for Cardiff University, built from scratch under highly complex conditions. Led by industry and academia, the Institute for Compound Semiconductors is an innovative collaboration between IQE plc and Cardiff University to underpin the creation of a unique global capability for new and emerging 21st century technologies.
Based in Cardiff, the Institute for Compound Semiconductors represents a unique opportunity to build on the university's creativity and excellence in research to develop an innovative eco-system to commercialise next generation opportunities.
The Compound Semiconductor Centre is a vital milestone towards developing a World-class Compound Semiconductor cluster in South Wales.
Also located within the Translational Research Hub is the microscopy area which aims to deliver expertise and capability in nanomaterial imaging, analysis and characterisation facilitating new approaches to catalyst design and synthesis.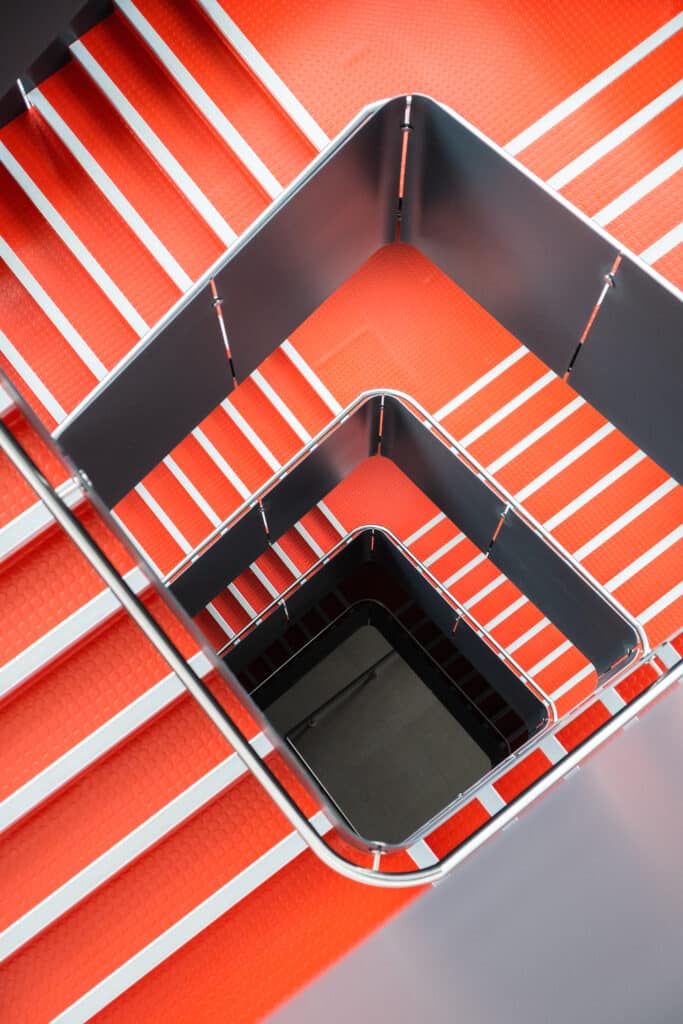 Social Value
Bouygues UK has worked with Student Ambassadors in partnership with the Construction Industry Training Board (CITB) on projects at schools in Margam, Port Talbot and Penarth, but this was the first time Bouygues UK had partnered with students at a higher education establishment to help with community communication.
Five student volunteers from diverse backgrounds and areas of academic study at Cardiff University were recruited to write, blog and share social media posts about their exclusive insights into the build on the city centre site.
The students visited the site throughout the duration of the project to see how Bouygues UK and Cardiff University worked together to transform a former disused rail yard into a state-of-the-art campus.
"It is so encouraging that we have students from such diverse courses as Medicine, Urban Planning and Development and Civil Engineering.

The Student Ambassadors at the comprehensive schools we build were amazing at informing their friends and peers about what was going on with the build, so we were really pleased when Cardiff University wanted to replicate the scheme at the Innovation Campus.

The Ambassadors will not only get to see how the site is developing from the inside, but they will also gain access to Bouygues UK's expertise in design, construction management, health and safety and quality – all disciplines which I'm sure will help in their future careers."

Nick Toulson, Social Value Manager, Bouygues UK
---
Ray Dolby Centre, University of Cambridge

School of Management, University of Bath

The West Hub, University of Cambridge

Sir Simon Milton Westminster UTC and Ebury Place

The Triangle – Cambridge Assessment Headquarters