The University of Cambridge's new student hub building helps to transform its West Cambridge campus into a thriving and lively research campus.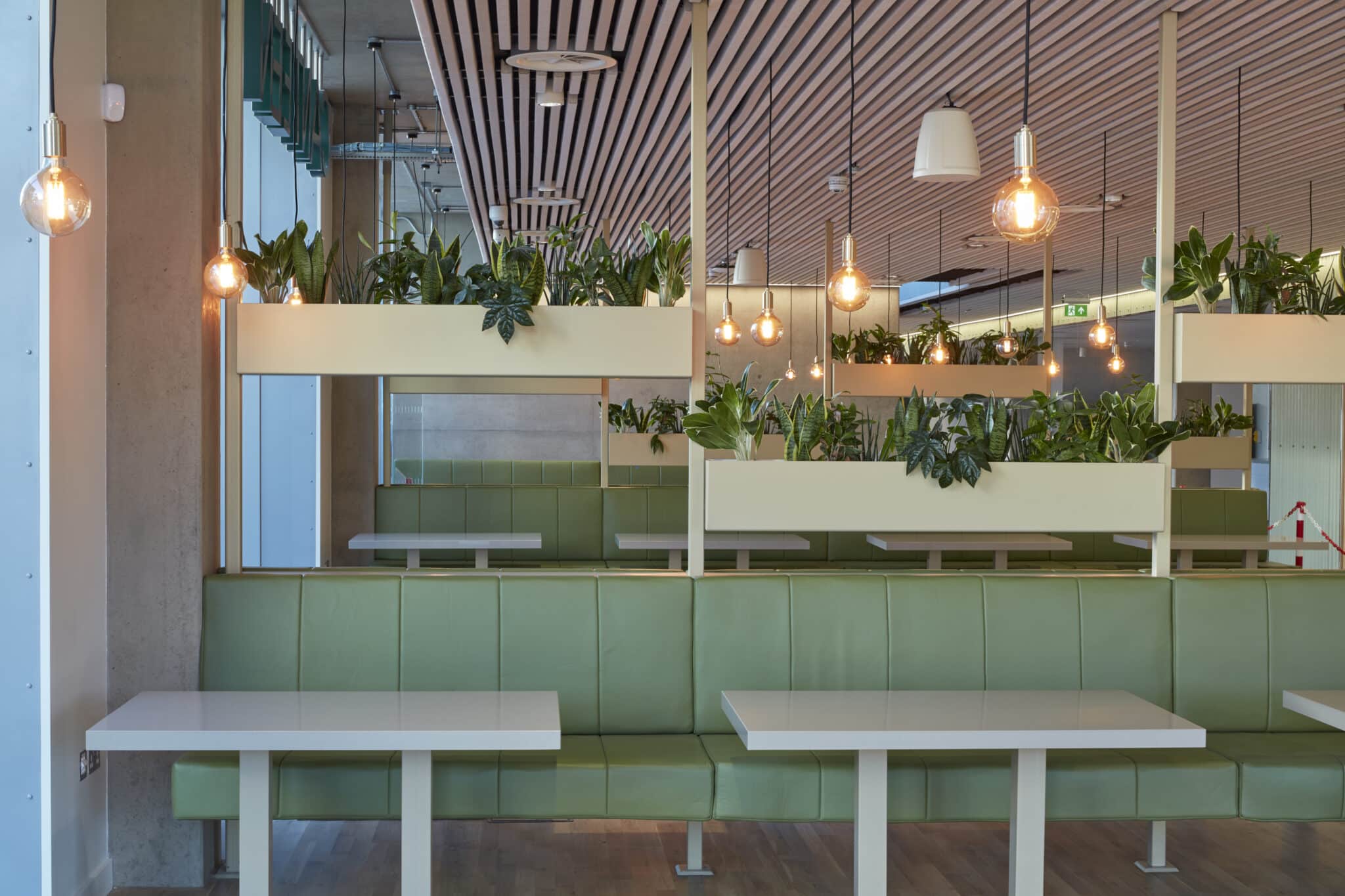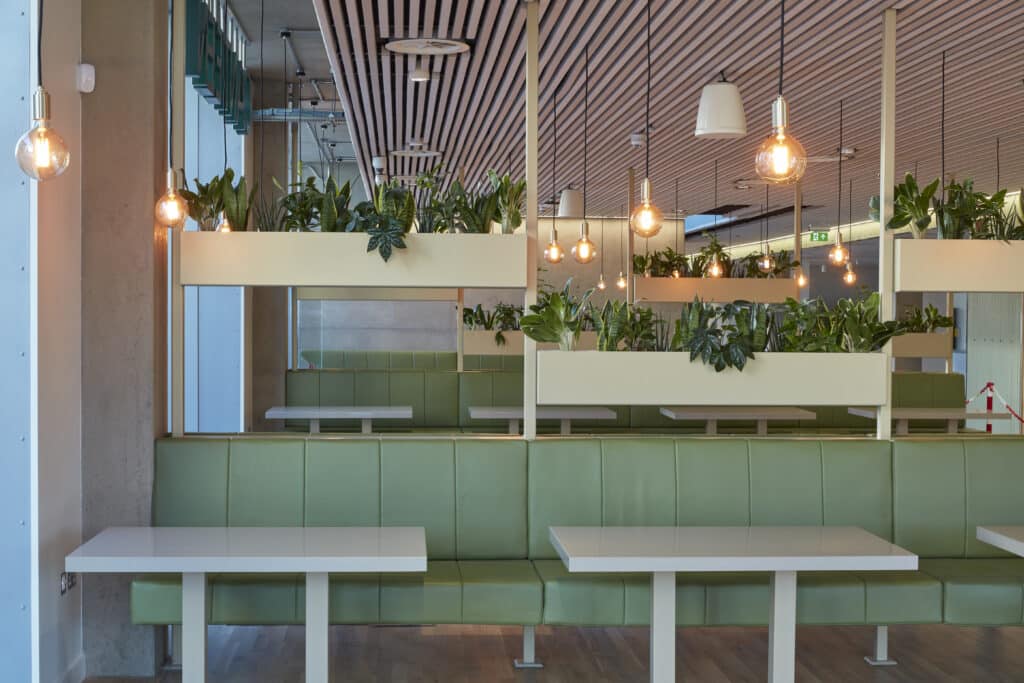 Located at the heart of the University's West Cambridge campus, The West Hub has been designed to promote an integrated, dynamic research environment at the heart of the campus, connecting people from across the University. The new facility, the first of its kind, provides a central hub where the increasing staff and student population destined to be relocated to West Cambridge can congregate, meet colleagues, share knowledge and ideas, and socialise.
Moving away from the more institutionalised buildings on the site, this facility welcomes all, providing communal spaces and resources for its members as well as for the local community. The West Hub incorporates a library, teaching and meeting rooms, a learning resource area and offices. The café and restaurant facilities on the ground floor provide a range of catering options and, along with the proposed convenience shop, are open to all, encouraging the surrounding community to experience what the West Hub has to offer.
Designed by acclaimed architecture practice, Jestico + Whiles, The West Hub is a low-energy building which has scored an 'Excellent' BREEAM (Building Research Establishment (BRE) Environmental Assessment Method) rating.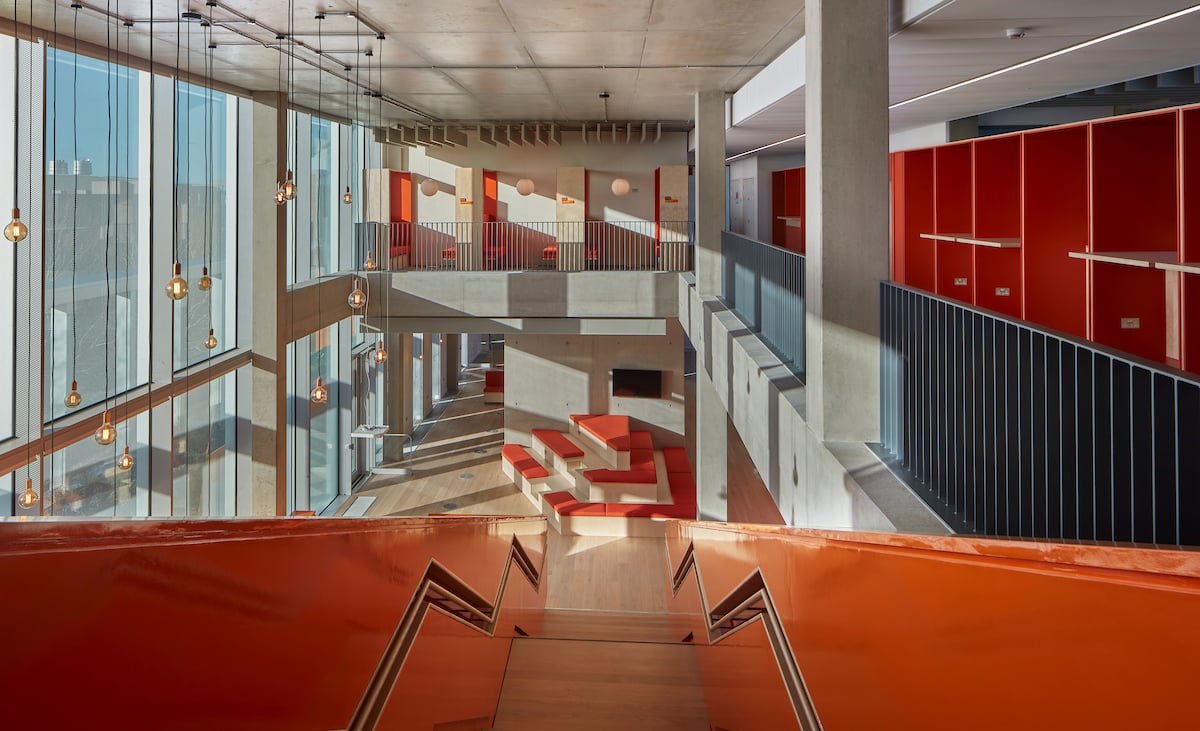 Bouygues UK built this high-performance facility using expert fabrics and 'passive design' measures, which use the building's geometry and the natural movement of heat, air and light to keep conditions comfortable. As a result, this reduces the Hub's energy demand, which is further reduced by 'active design' measures such as lighting sensors and heat recovery.
Low and zero carbon technologies – including an optimised Ground Source Heat Pump (GSHP) system – have helped achieve a 10% reduction in carbon emissions in accordance with planning requirements, moving away from gas as the primary fuel for generating heating and hot water.
As well as providing high levels of natural daylight, the West Hub's design incorporates growing plants and trees within the fabric of the building, including two lush internal gardens located in light-filled atriums.
This innovative scheme will significantly enhance the capabilities of the University's West Cambridge research campus. The West Hub is a vital milestone towards developing an impactful research hub that will help the University to retain its globally competitive position.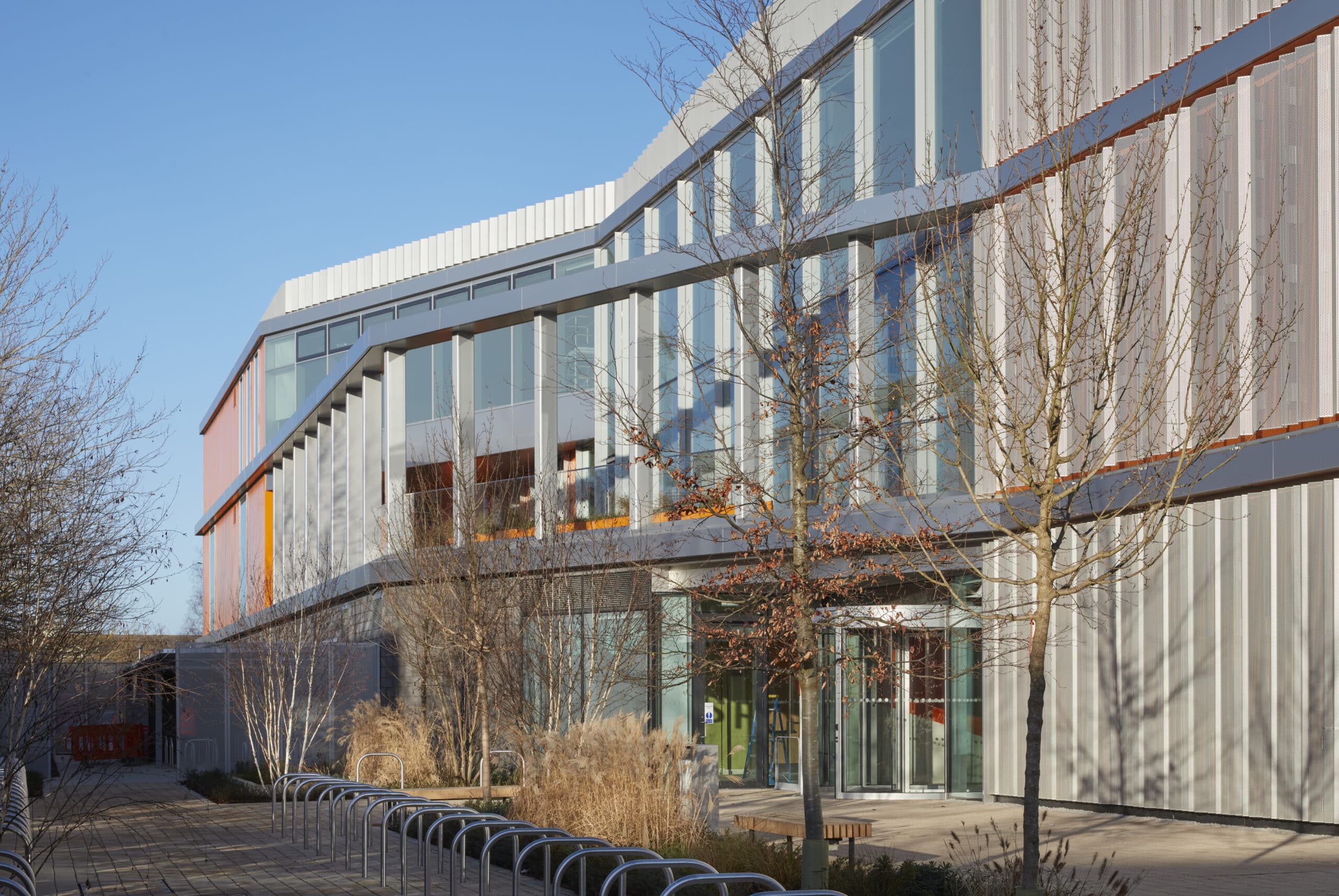 sbarc & TRH at Cardiff's Innovation Campus

Ray Dolby Centre, University of Cambridge

School of Management, University of Bath

Sir Simon Milton Westminster UTC and Ebury Place

The Triangle – Cambridge Assessment Headquarters