Cambridge
Bouygues UK is building the new home for the University of Cambridge's Department of Physics located on the West Cambridge campus.
The 32,900 m2 Cavendish III laboratories which will be known as The Ray Dolby Centre, brings together, under one roof, fifteen different research groups.
The highly technical facility is designed over four floors and will provide clean rooms, cryostat halls, microscopy suites and laser and optical labs. The laboratories span the whole of physics research and will serve as a national centre providing opportunities for collaborative use of facilities, research and instruments by other departments as well as partners in other universities and across the industry.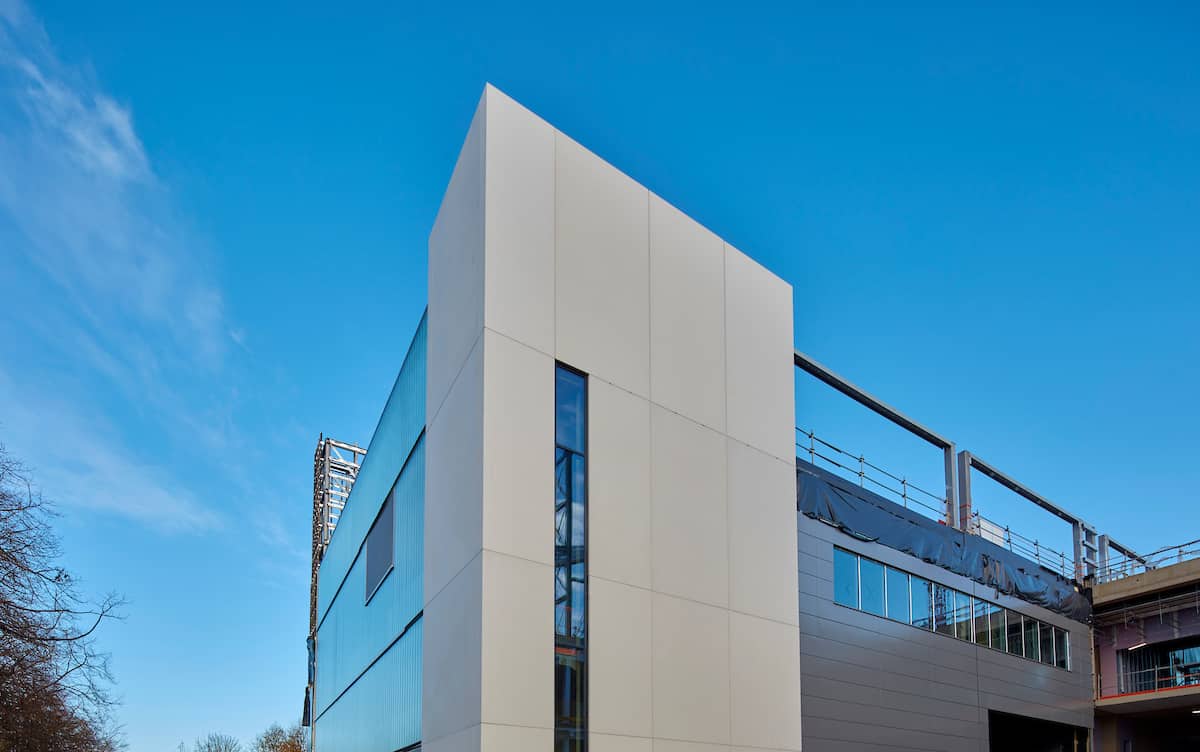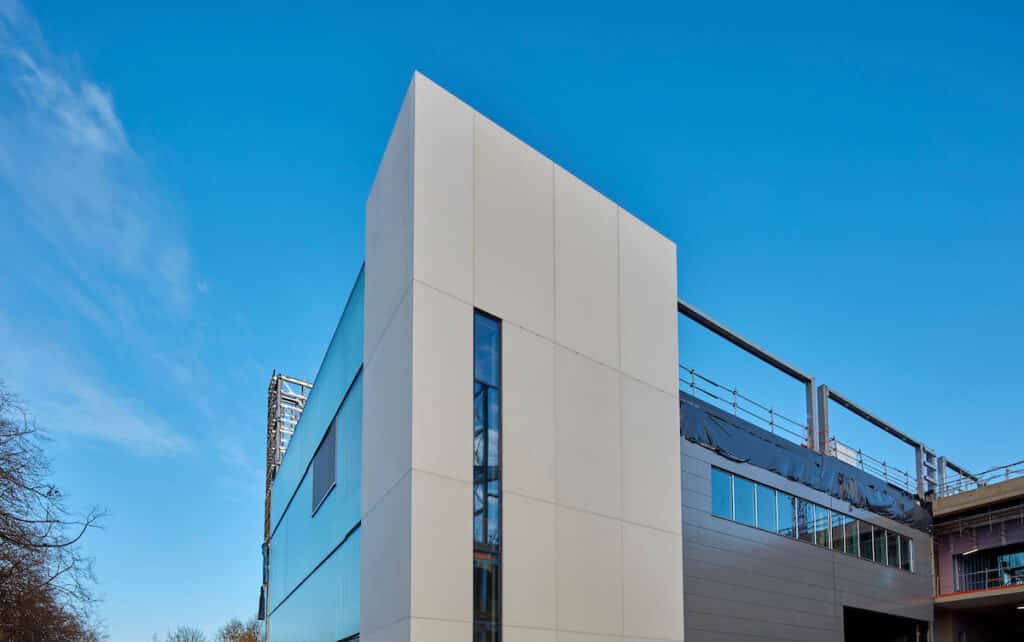 After completing The Triangle, Cambridge Assessment's headquarter building, Bouygues UK are now working with the University of Cambridge to deliver the Ray Dolby Centre.
The physics facility will also include extensive teaching and learning spaces, including a 450-seat lecture theatre, teaching labs for undergraduates, learning resource centre, outreach and exhibition spaces and other collaborative working areas for researchers and students.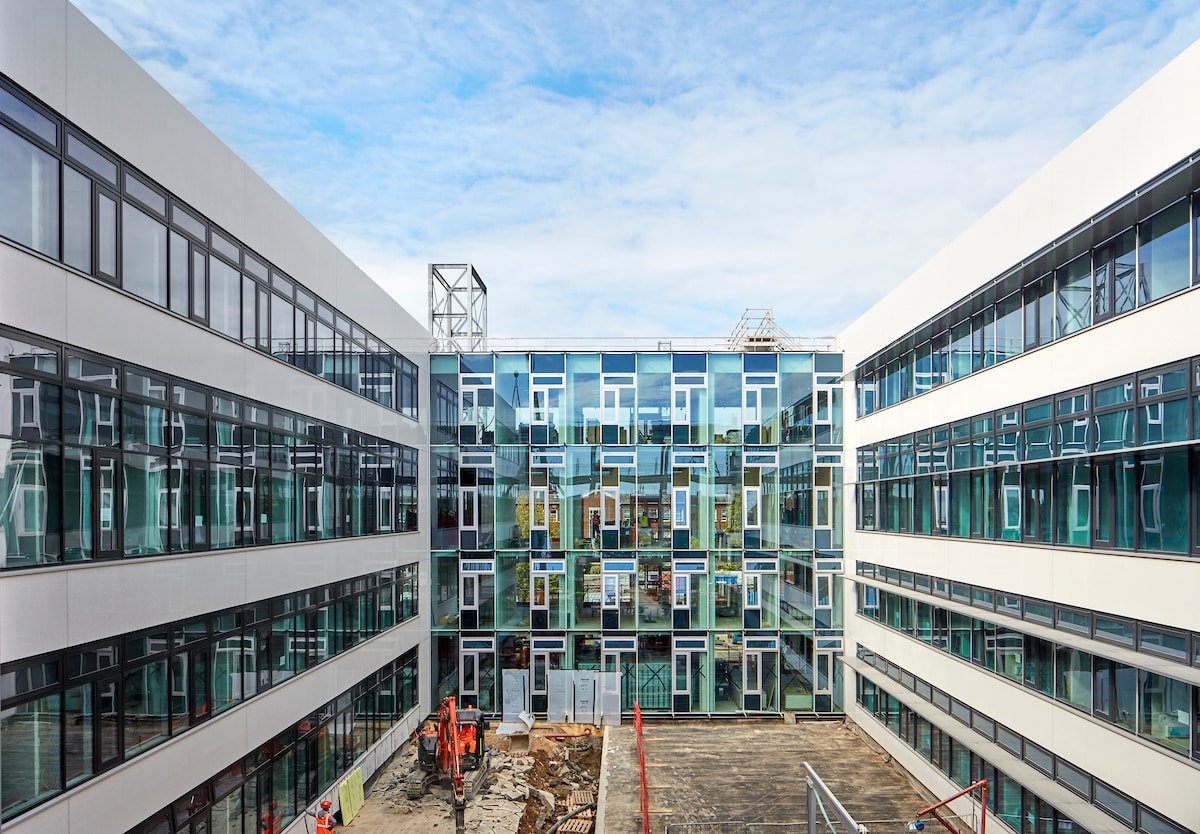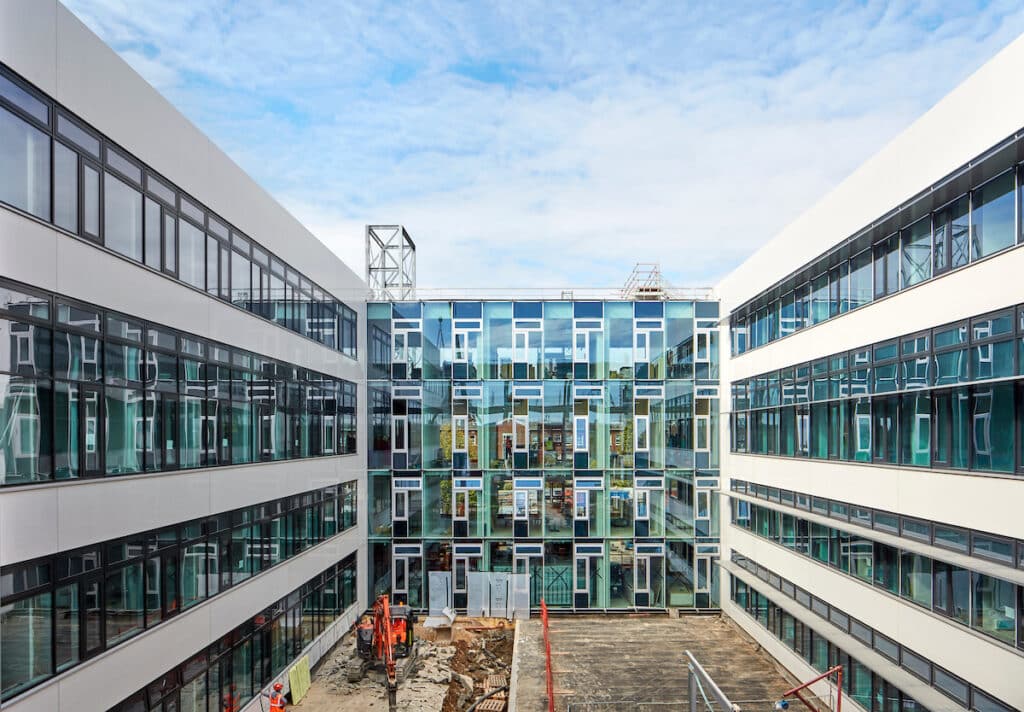 The Ray Dolby Centre, named in recognition of a £75 million gift from The Ray Dolby Foundation, is part of the university's vision to transform the West Cambridge campus into lively research environment, and includes a new central student hub, the West Hub, recently completed by Bouygues UK. The new building replaces the existing facilities for the Department of Physicswhich are now well beyond their intended lifespan, and due to their poor environmental performances incur disproportionate costs. .
Bouygues UK has integrated sustainability into the design, targeting BREEAM Excellent. The installation of a Ground Source Heat Pump (GSHP) system on site will not only reduce operational energy for the life of the building, but it is also a robust and resilient solution for the required 24/7 operation of the Department of Physics. The building also provides 770 cycle spaces, reflecting the high proportion of staff and students that use sustainable modes of transport.
The Challenges
The project has an exacting technical brief including strict vibration and environmental control requirements.
The eight metre deep basement incorporates specialist acoustic and vibration treatments to achieve the stringent VC control criteria necessary for operating equipment extremely sensitive to vibration.
There are stringent temperature/humidity controls and Electromagnetic Interference (EMI) treatments required to achieve the operational criteria necessary for world class research to be conducted.
The site's proximity to sensitive existing facilities presented challenges related to vibration, noise, dust, oversailing and road use.
Bouygues UK is working with the Contracting part of our sister company, Bouygues Energies & Services who brings their expertise in clean rooms and specialist MEP packages.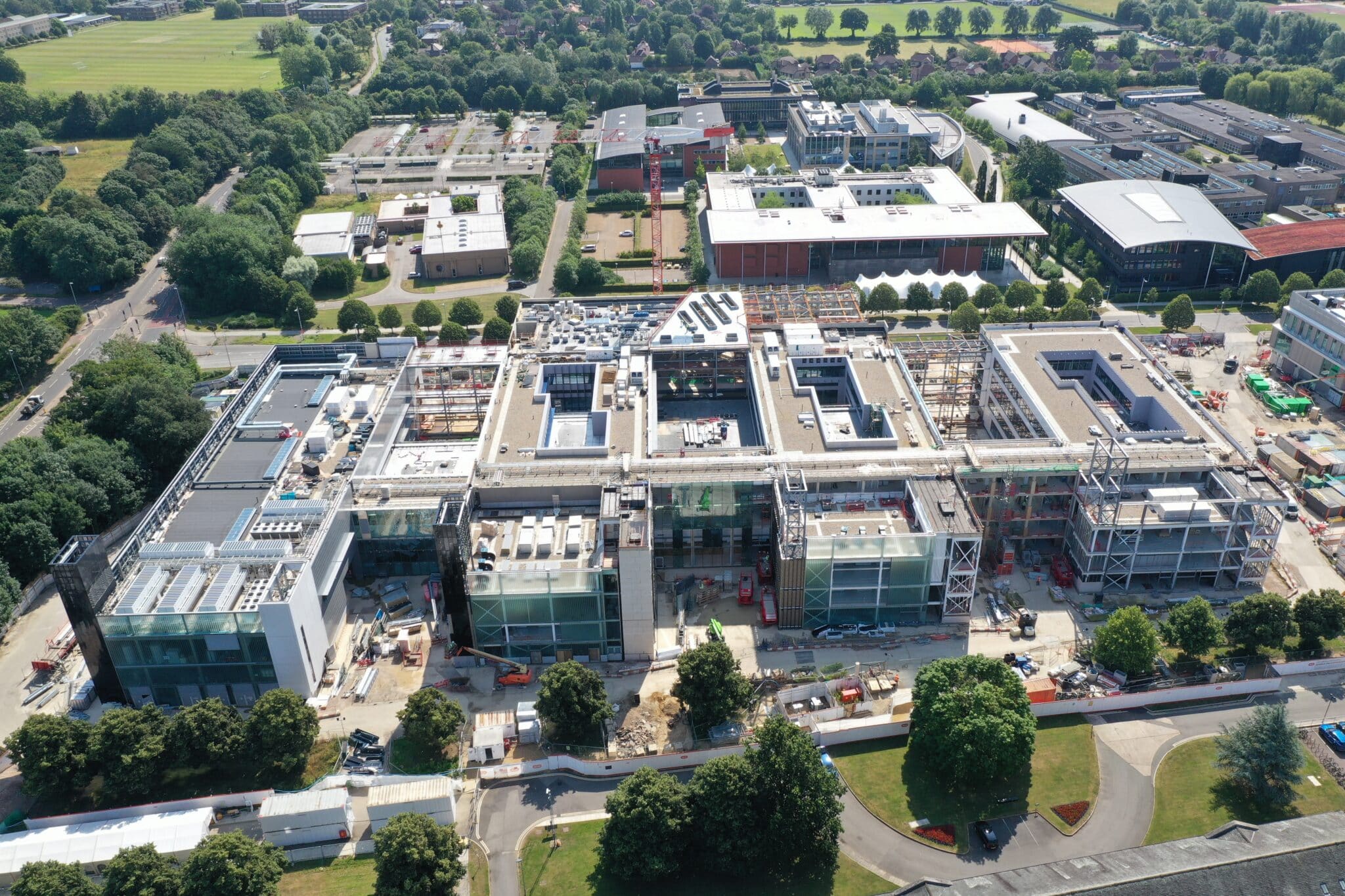 sbarc & TRH at Cardiff's Innovation Campus

School of Management, University of Bath

The West Hub, University of Cambridge

Sir Simon Milton Westminster UTC and Ebury Place

The Triangle – Cambridge Assessment Headquarters