Bouygues UK is building the new home for the Department of Physics at the University of Cambridge, with both buildings located on the West Cambridge site.
The 32,900 m2 Cavendish III facility, which will be known as The Ray Dolby Centre, will house the Department of Physics, bringing the large number of research groups within the department together under one roof to encourage collaboration.
The state-of-the-art facilities, comprising a range of laboratories, offices, clean rooms, workshops and multiple lecture theatres will allow the University to build upon its reputation for delivering world class scientific research.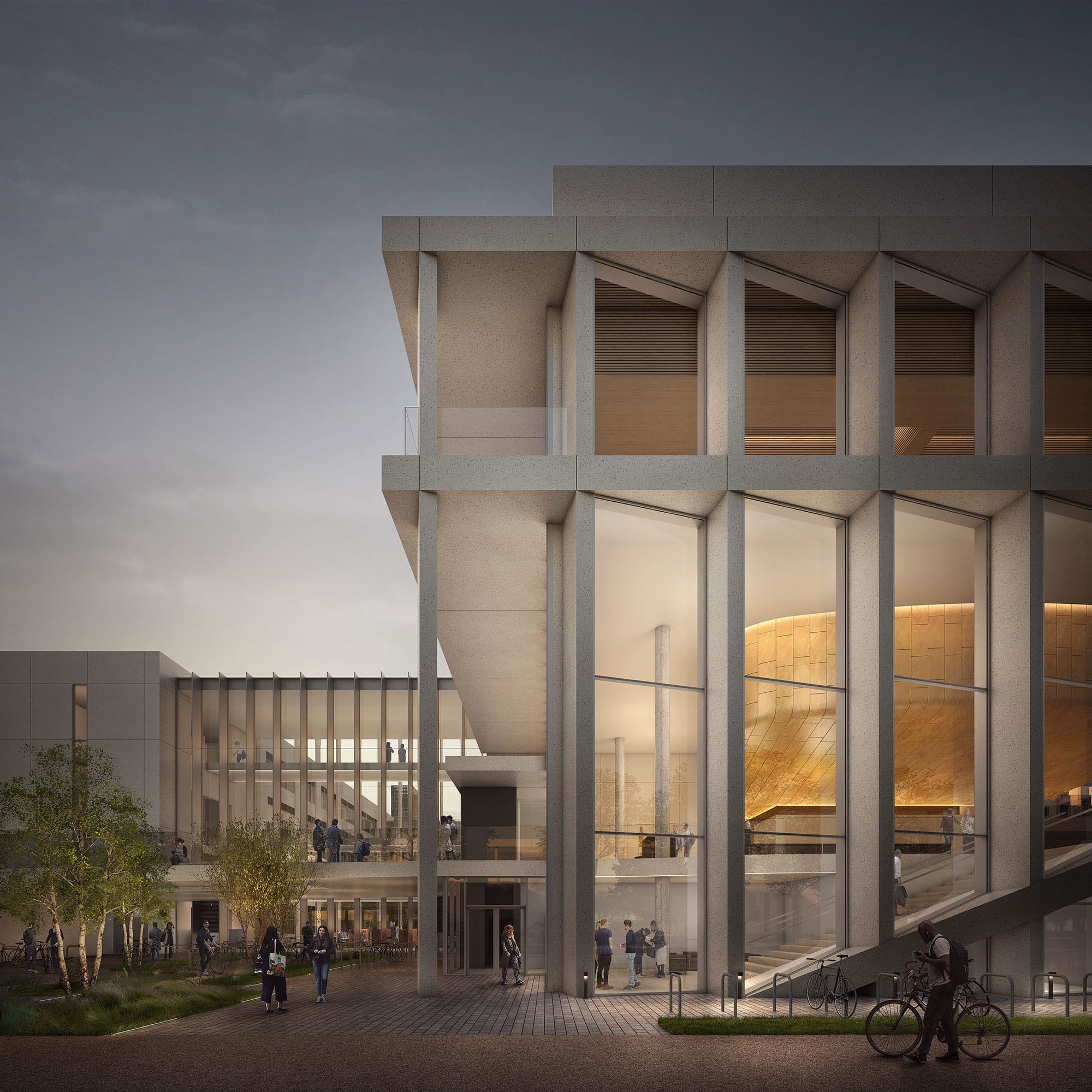 After completing The Triangle, Cambridge's biggest office complex, Bouygues UK are now working with the University of Cambridge to deliver their Cavendish III physics laboratory and neighbouring Shared Facilities Hub.
The facility will also include extensive teaching and learning spaces, including a 450-seat lecture theatre, teaching labs for undergraduates, learning resource centre, outreach and exhibition spaces and other collaborative working areas for researchers and students.
An independent 4,650 m 2 Shared Facilities Hub will offer a licensed bar/café and a range of food outlets as well as collaborative teaching, meeting, study and library spaces.
The Challenges
This is a highly technically challenging facility that has a number of specialist requirements as a result of the nature of the facility.
The basement area will incorporate specialist acoustic and vibration treatments to achieve the stringent control criteria necessary for operating equipment highly sensitive to vibration.
There are stringent temperature/humidity controls and Electromagnetic Interference (EMI) treatments required to achieve the operational criteria necessary for world class research to be conducted.
Bouygues UK is working with the Contracting part of our sister company, Bouygues Energies & Services who brings their expertise in clean rooms and specialist MEP packages.