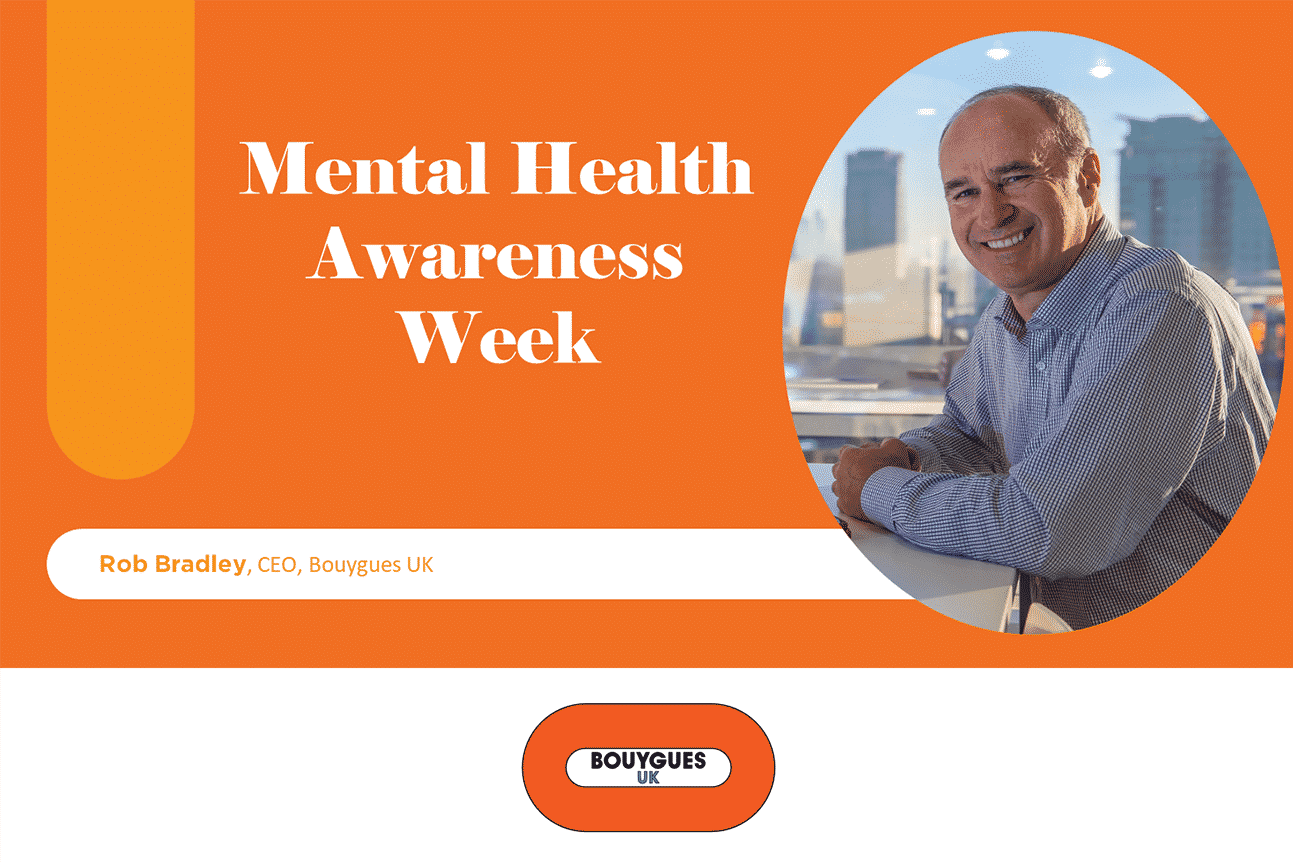 Our Team
12/05/2021
Mental Health Awareness Week 2021
---
This week, the Mental Health Foundation are hosting their Mental Health Awareness Week.

We all know that the last year has been particularly challenging for us all. For many, this has had a dramatic affect on their mental health. This is why, at Bouygues UK, we are working hard to train up as many of our employees as possible to become Mental Health First Aiders (MHFAs). We now have about 140 qualifies MHFAs across Bouygues Construction UK.

Many more employees are excited to get their MHFA badge and we have plans to deliver at least two more cohorts of training this year.

Rob Bradley, CEO of Bouygues UK, said: "We put our employee's health and safety first and Mental Health First Aiders are a hugely important part of Bouygues UK's culture. I am proud to have now trained to become one myself. I feel confident in the knowledge that so many of our employees are now equipped with the practical skills to spot the triggers and signs of mental health issues. What's more, they now have the knowledge required to help someone recover their health by guiding them to the right support. Mental Health First Aiders are here as a lifeline for our colleagues and strive to provide that initial support that can often be missed in the workplace."