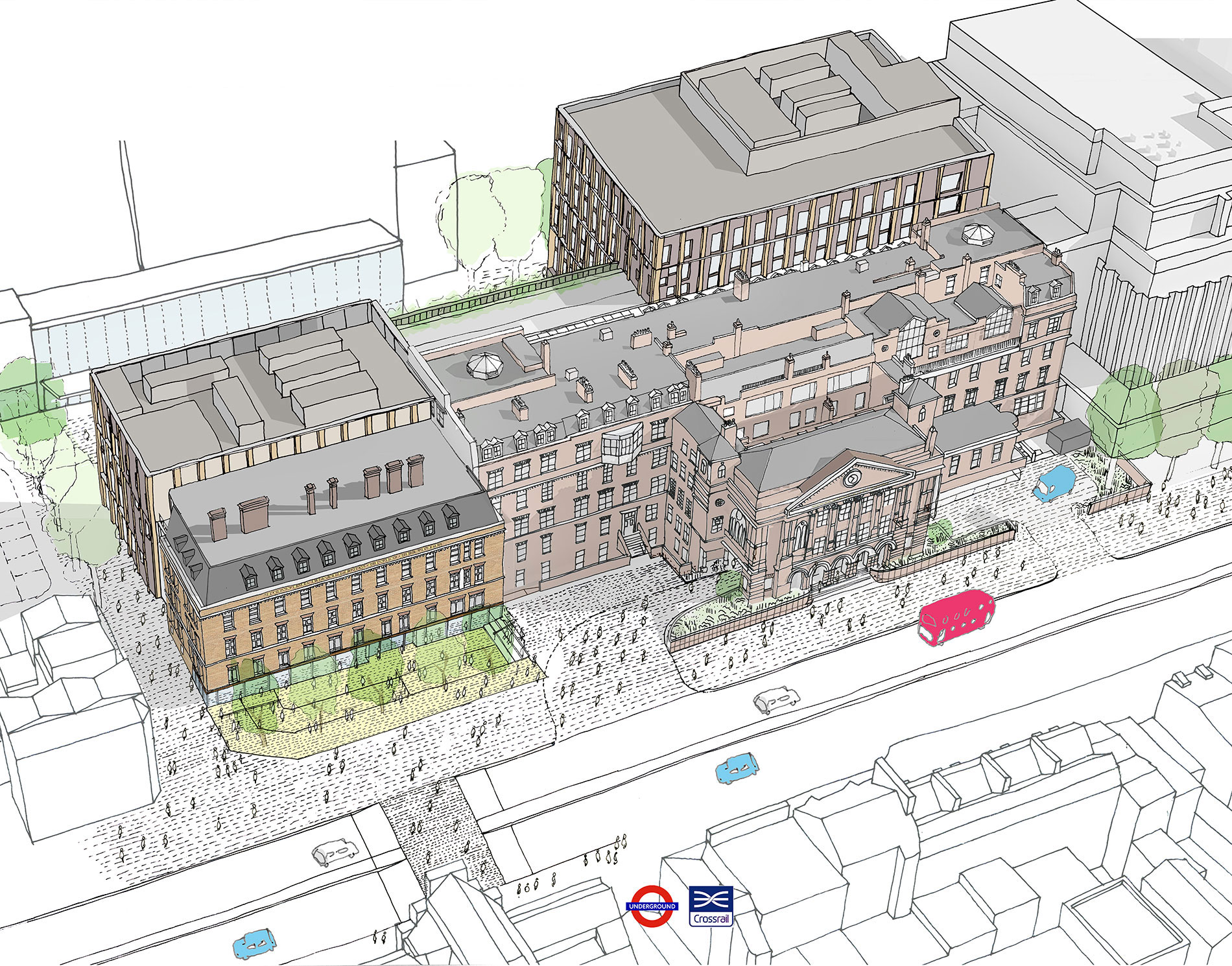 Our Projects, Press Releases
23/02/2018
Tower Hamlets' new Town Hall main contractor announced
---
Bouygues UK Limited, one of the country's leading construction companies, has been appointed to work on a new civic centre in Whitechapel for the London Borough of Tower Hamlets.
The company has a strong track record in property development in all market sectors in the UK, with a focus on mixed-use developments, and urban regeneration delivering innovative schemes that breathe new life into urban spaces.
The project will see the construction of a new town hall on the site of the former Royal London Hospital building on Whitechapel Road, which was bought by the council after being vacated by Barts Health NHS Trust in 2012.
The new town hall – which will be part refurbishment of the existing Grade II listed building and part new build – will provide 26,700m 2 of civic office space including an open-plan office space on the upper floors.
The entire ground floor will be dedicated to public use and will offer an open accessible local presence atmosphere which brings people together and enables them to access council services in one place. The ground floor local presence will host meeting and shared spaces, a café and the council chamber.
Construction is due to begin later this year with a completion date of autumn 2021.
Bouygues UK will be working closely with the council throughout the pre-construction stage of the project to fully plan, price and programme the refurbishment and construction works required to create the new building. Bouygues UK is the preferred contractor for the construction of the building although this will be confirmed on completion of the pre-construction work.
John Biggs, Mayor of Tower Hamlets, said: "We're pleased to have appointed Bouygues UK to work with us to deliver a new town hall for the borough's residents. We look forward to working in partnership with the company to develop our plans."
Fabienne Viala, Chair of Bouygues UK, said: "We have an excellent relationship with the London Borough of Tower Hamlets, having built a number of schools across the area. It is great to be continuing that relationship by creating a new town hall that will provide a high-quality working environment for council staff and improved facilities for the local community."
Opening in 2022, this will be part of the Borough's on going work to deliver the Whitechapel Vision Masterplan – one of London's largest regeneration programmes which includes the opening of Crossrail at Whitechapel Station in 2018. The town hall will be located in the most accessible part of Tower Hamlets, alongside a new life sciences campus being created by the Barts Health NHS Trust and Queen Mary University of London as well as seven new public spaces and an estimated 5,000 jobs.
Image © Forbes Massie