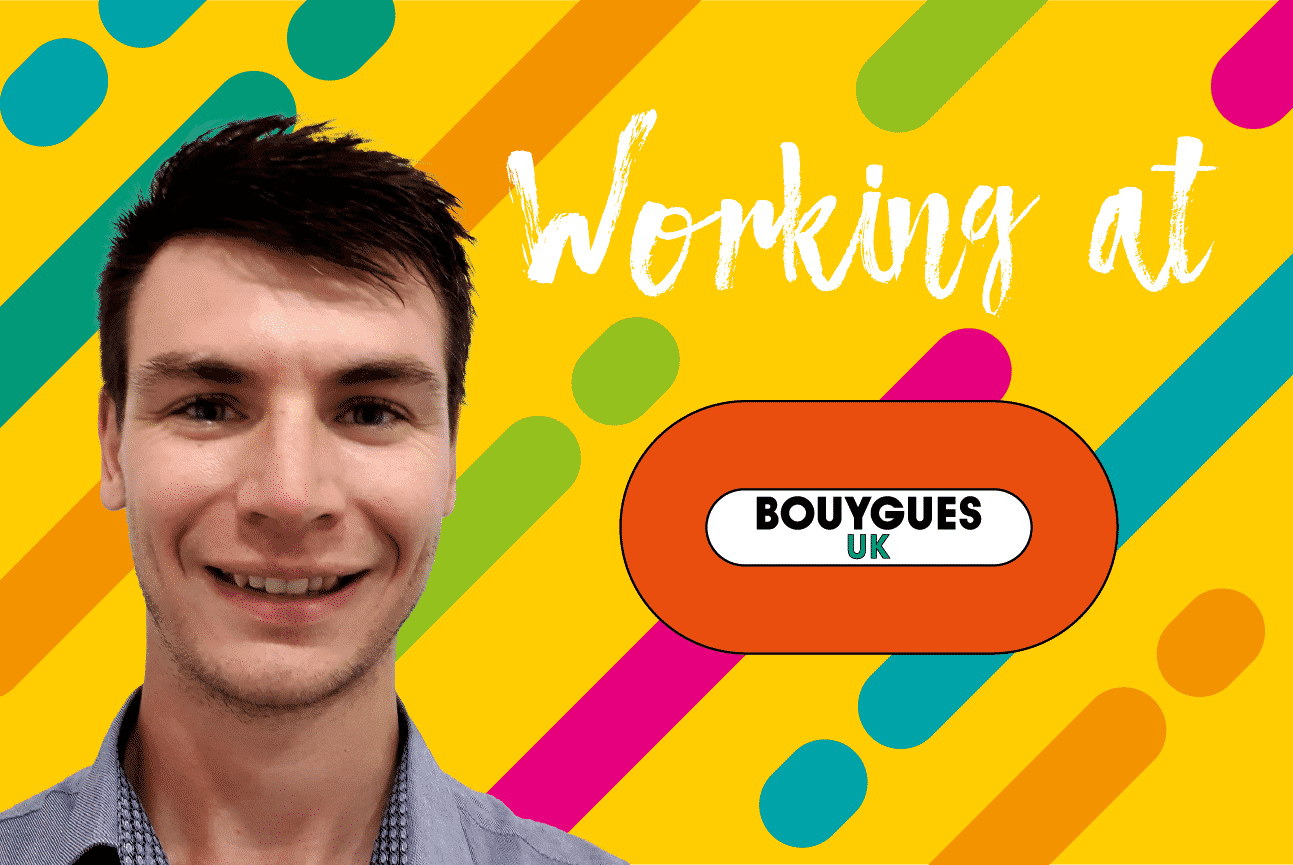 Our Projects
11/01/2022
Working at Bouygues UK: Q&A with Oliver Grindle
---
Did you know that we have Graduate Scheme at Bouygues UK? In fact, we invest heavily in it. Graduates who join us benefit from an extensive range of personal and professional development opportunities, and a strong support network.
We spoke to Quantity Surveyor, Oliver Grindle who is halfway through our two year Graduate Scheme. Here's what he has to say about it.
Who are you and what is your role?
I'm Oliver Grindle. I'm a Graduate Quantity Surveyor working within the residential division of Bouygues UK. I'm currently working on a residential development for Camden that consists of 3 blocks of flats with just under 120 apartments.
What do you do in your day to day?
The work I do day to day really varies. Recently, a large majority of my role has revolved around the procurement of subcontractors for the project. This means putting together tender packs, engaging with subcontractors, evaluating their bids and then drafting and issuing the contracts. As we move forward in the project, more of my focus will be on commercially managing the subcontractors on site.
What's the biggest challenge in your role?
Currently, the market is volatile with material prices shooting up and subcontractors struggling to find the labour. This makes it more difficult to keep subcontractor packages within budget. We've had to entertain different solutions whilst procuring packages which means that the procurement has been far from straightforward, so it has been a little more challenging than usual!
What are you most proud of since starting out at Bouygues UK?
I feel like I've been thrown a lot of challenges and responsibility on this project which would, perhaps, usually be above my qualifications on paper. When I look back over the last year and a half, I can see that whilst this has been intense at times, it has allowed me to come a long way in a relatively short amount of time.
What is a common misconception about your role?
The most common misconception about quantity surveyors is that we are all bean counters… we actually count all sorts of things! Seriously though? The QS role requires much more interpersonal skills than people might think. We often have to manage and negotiate with all walks of people. Whilst yes, we can usually be found head down in a spreadsheet, to be a top-end QS you need to have these interpersonal skills too.
What do you like most about working at Bouygues UK?
I feel like I haven't been held back and I'm given as much responsibility as I can handle. This benefit can't be underestimated. Having this trust and faith from the business will be a massive help in my early career as I'm taking on new challenges every week.
How do you think the Graduate Scheme will benefit your development in the long-term?
For me, I think the Grad Scheme has been a great tool for developing those soft skills that I mentioned earlier. We've undergone various training sessions which have given me a clearer understanding of skills like presenting, managing and communicating which I will carry forward with me into my career.
What would you say to someone considering applying for the Graduate Scheme?
If you're at the beginning of your career journey, go for it. The graduate scheme does add extra work to your day-to-day but if you're committed to developing quickly in your career, this is all really beneficial. The graduate scheme offers additional training and development as well as exposure to different aspects of the business, something you might not usually get in an entry-level job. One of the best examples of this was when we got the opportunity to deliver a presentation in front of a room of 80 people, including the Global CEO of the Bouygues Construction Group, the Chair of Bouygues Construction in the UK and the rest of the UK Executive Committee; not your usual day-to-day experience!
Where do you see yourself this time next year?
Fortunately, the project I'm currently on spans 2 years and will neatly coincide with the end of the grad scheme. This time next year I want to have established myself on a new project and utilise what I've learnt on my first project so that I can act more independently as a QS!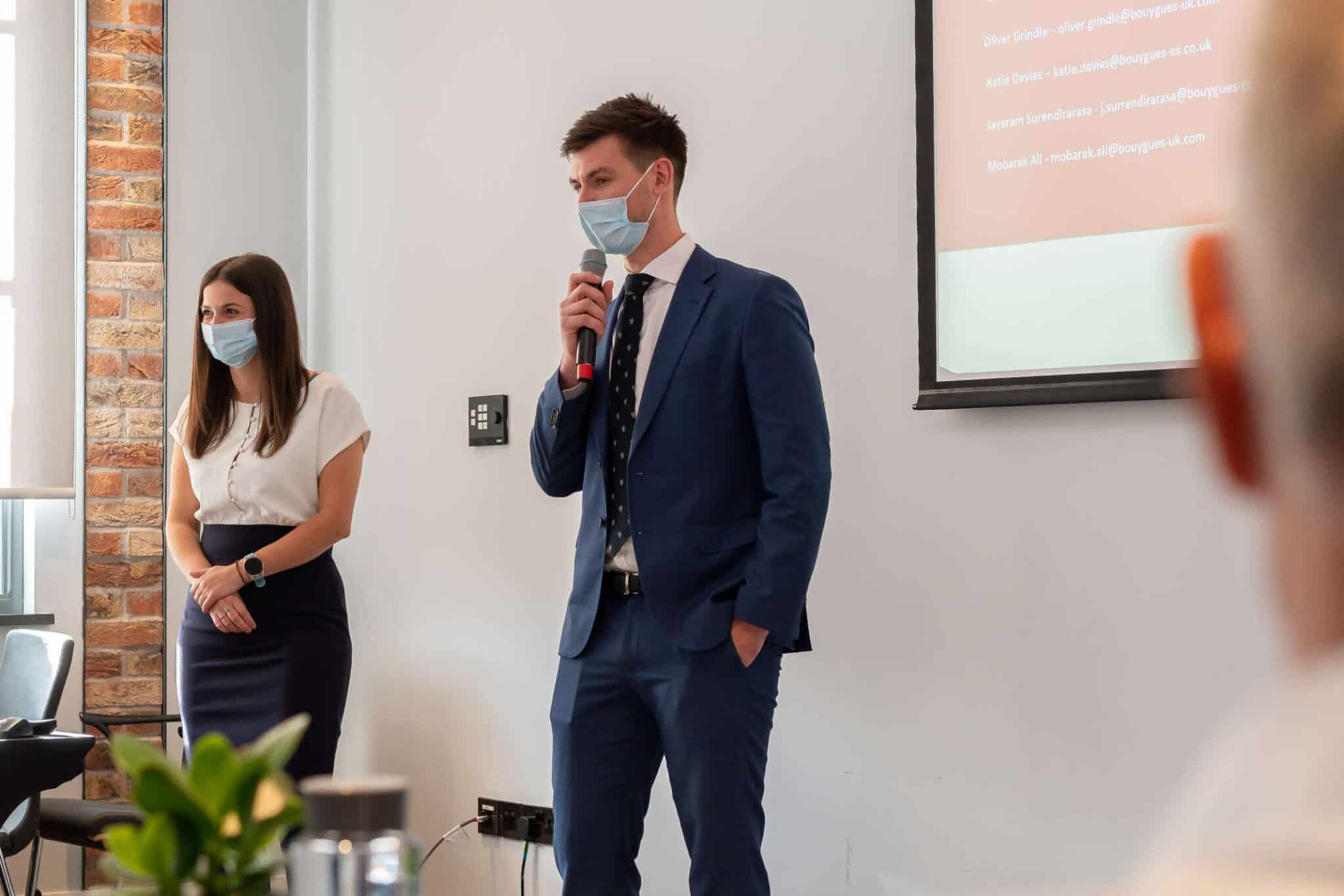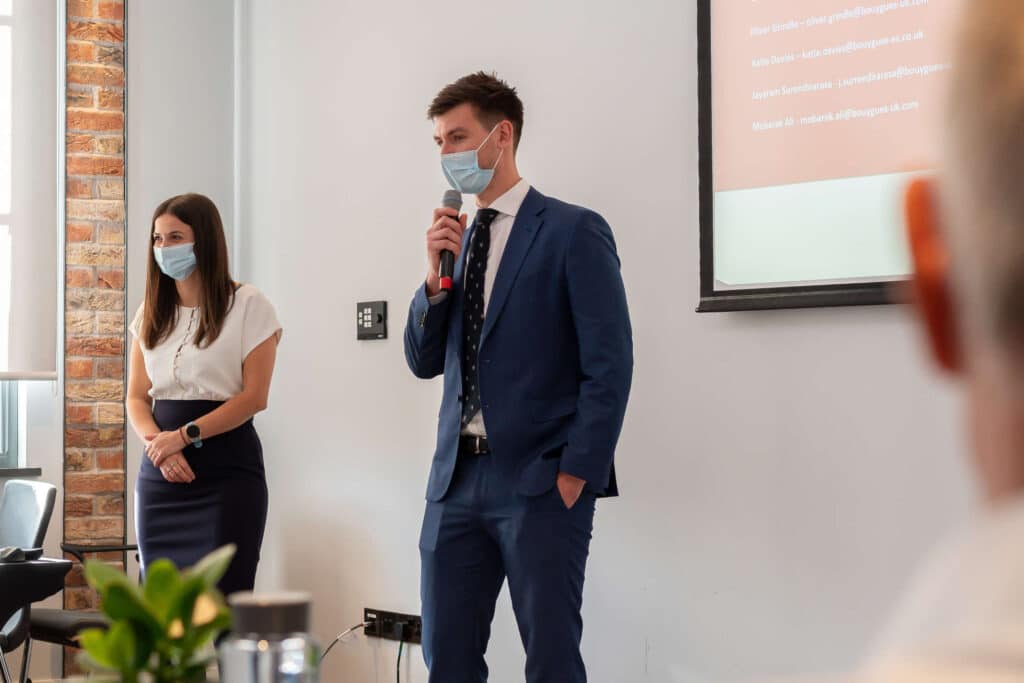 Find out more about our Graduate Programme here.
---