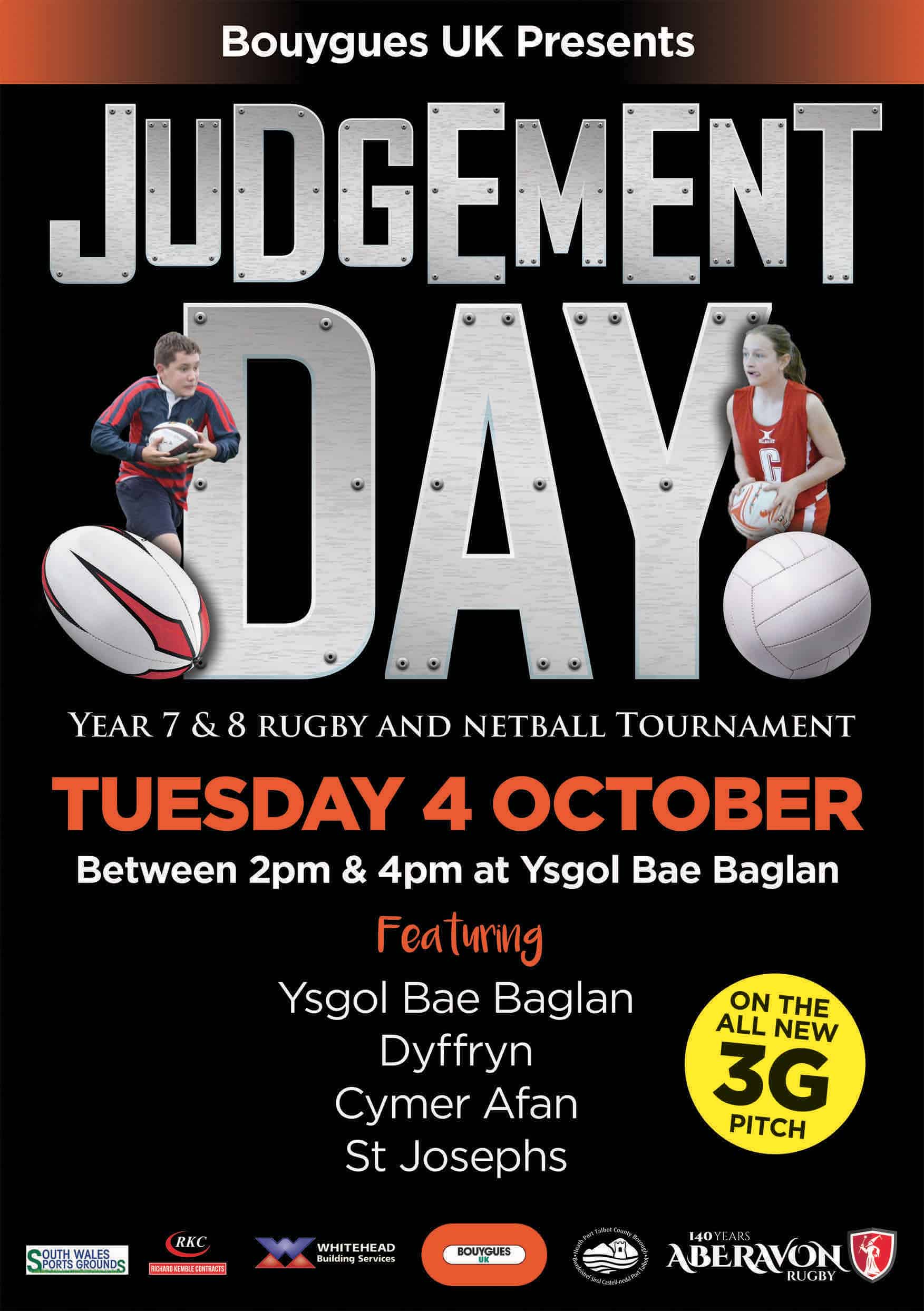 CSR
03/10/2016
Ysgol Bae Baglan sports tournament celebrates second season of Bouygues UK Wizard League
---
On Tuesday 4th October, the new Ysgol Bae Baglan in Port Talbot is hosting a netball and rugby tournament to celebrate a second season for the Bouygues UK Wizard League. Run in partnership with Aberavon FC and funded by Ysgol Bae Baglan contractors Bouygues UK, the Wizard League was set up in 2015 to help address the decrease in sport participation common in many secondary schools.
The Bouygues UK Wizard League's aim is to encourage more local male and female secondary school children to continue playing sports by funding a league which involves 16 Year 7 and Year 8 rugby and netball teams from the following local schools: Ysgol Bae Baglan, Duffryn, St Joseph's and Cmyer Afan.
As well as the tournament, the League also includes after school rugby and netball coaching in addition to opportunities for pupils to support the teams involved through social media and photography.
Since the League was launched in January 2016, there has been a hugely positive impact on sports participation by pupils from the schools involved, including:
A 300% increase in netball participation overall totalling around 30 new participants per year group
An established Y7 and Y8 ruby team at Cymer Afan where previously there were no teams, adding at least 40 new participants to rugby
A 25% increase in netball participation at Cymer Afan
A 230% increase in rugby participation and increased physical activity
Speaking of the Wizard League's second season, Bouygues UK's Mike Baynham who led the construction team responsible for building the new Ysgol Bae Baglan says: "We have always been committed to the communities in which we work and are very proud to be sponsoring a League which is having such a positive impact on so many local secondary school children. The work we do has always been about more than delivering a building and creating initiatives that will have a positive effect on our end users is very important to us. The Wizard League is a great example of this and we are very pleased to be involved for another year."
Aberavon RFC's Chris Davies says: "With Bouygues UK's support we are able to continue providing children in early secondary school stages with the opportunity to participate in competitive sport and physical activity. Sport is a vital part of a child's development, not just for the obvious health benefits, but also for the relationships they build within a team environment, and the leadership skills they develop through both winning and losing. We are thankful for Bouygues UK's support throughout this initiative."