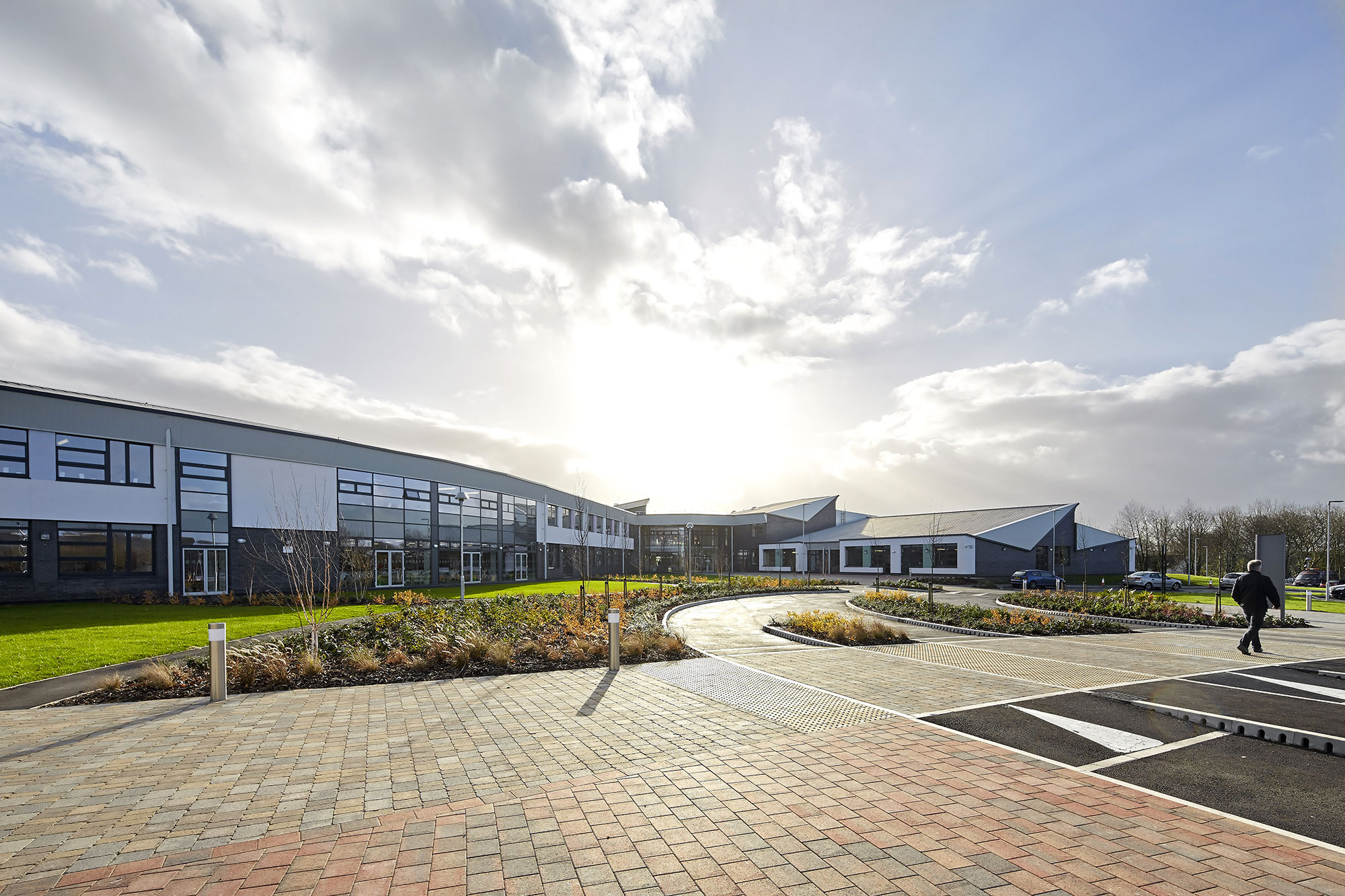 Awards
16/06/2015
Penarth Learning Community lands a double at the Constructing Excellence in Wales Awards 2015!
---
Penarth Learning Community has won both the Project of the Year and the Integration and Collaborative Working categories of the Constructing Excellence in Wales Awards 2015, announced in Cardiff on Friday 12th June. Celebrating all that is great about Welsh construction and best practice, the awards scheme applauds commitment to the core values of Welsh construction.
Built by Bouygues UK, Penarth Learning Community is an exceptional learning environment that integrates an 11-18 mainstream school and three 3-19 special educational needs schools, addressing the challenge of accommodating mainstream students and students with complex disabilities with a pioneering and inclusive design, as well as delivering lasting and social benefits for the local and wider Welsh Community. These include:
Targeted Recruitment and Training (TR&T); The project delivery team exceeded the client's original requirement by 116%, providing 184 people out of work with a total of 6,824 weeks' of paid employment.
Local economic benefit; 83% of the total project spend was with the local supply chain, boosting the Welsh economy with £29.5 million worth of contracts.
School ambassadors; Bouygues UK created this scheme to appoint construction ambassadors from each of the original four schools to engage with the scheme and relay progress to their peers, with exceptional results.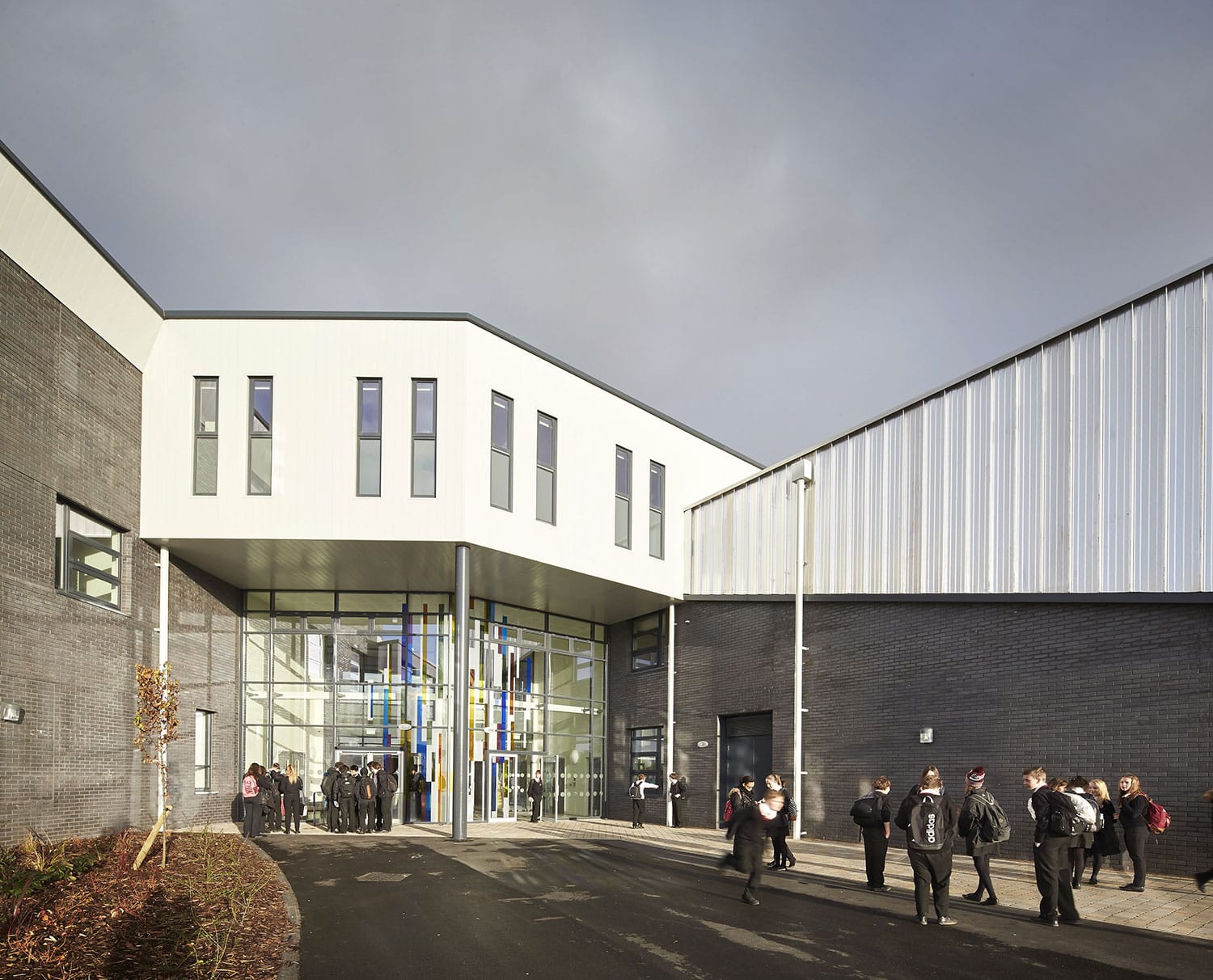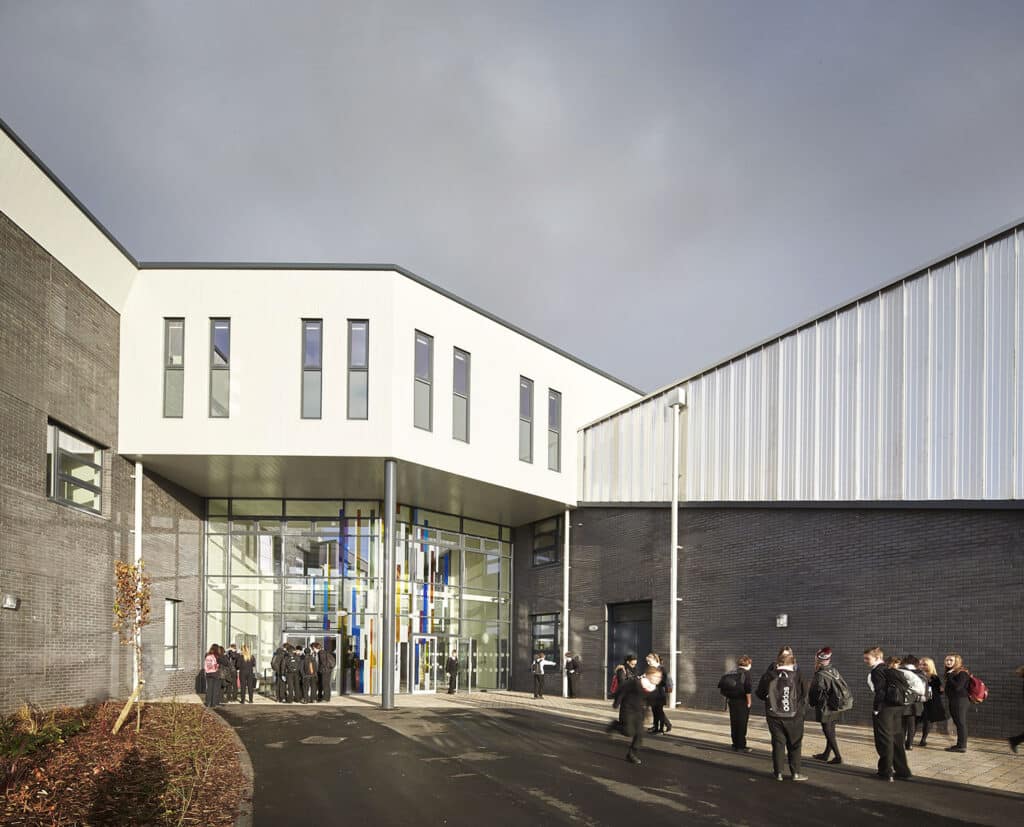 Traditionally, SEN school design encourages segregation between pupils with different disabilities. The delivery team's stakeholder consultation process however, highlighted that this limits pupils' personal development.
Penarth Learning Community's pioneering and inclusive design allows all pupils to interact and learn together using shared and adjoining specialist resources, adapted to the needs of pupils with specific disabilities. This promotes shared educational opportunities with the intention that full inclusivity will become a reality for mainstream and SEN education in future.
Inclusivity extends to the wider community with the Learning Resource Centre providing access to first-class health and wellbeing facilities: sports hall, trampoline room, specialist hydrotherapy pool and physiotherapy suites.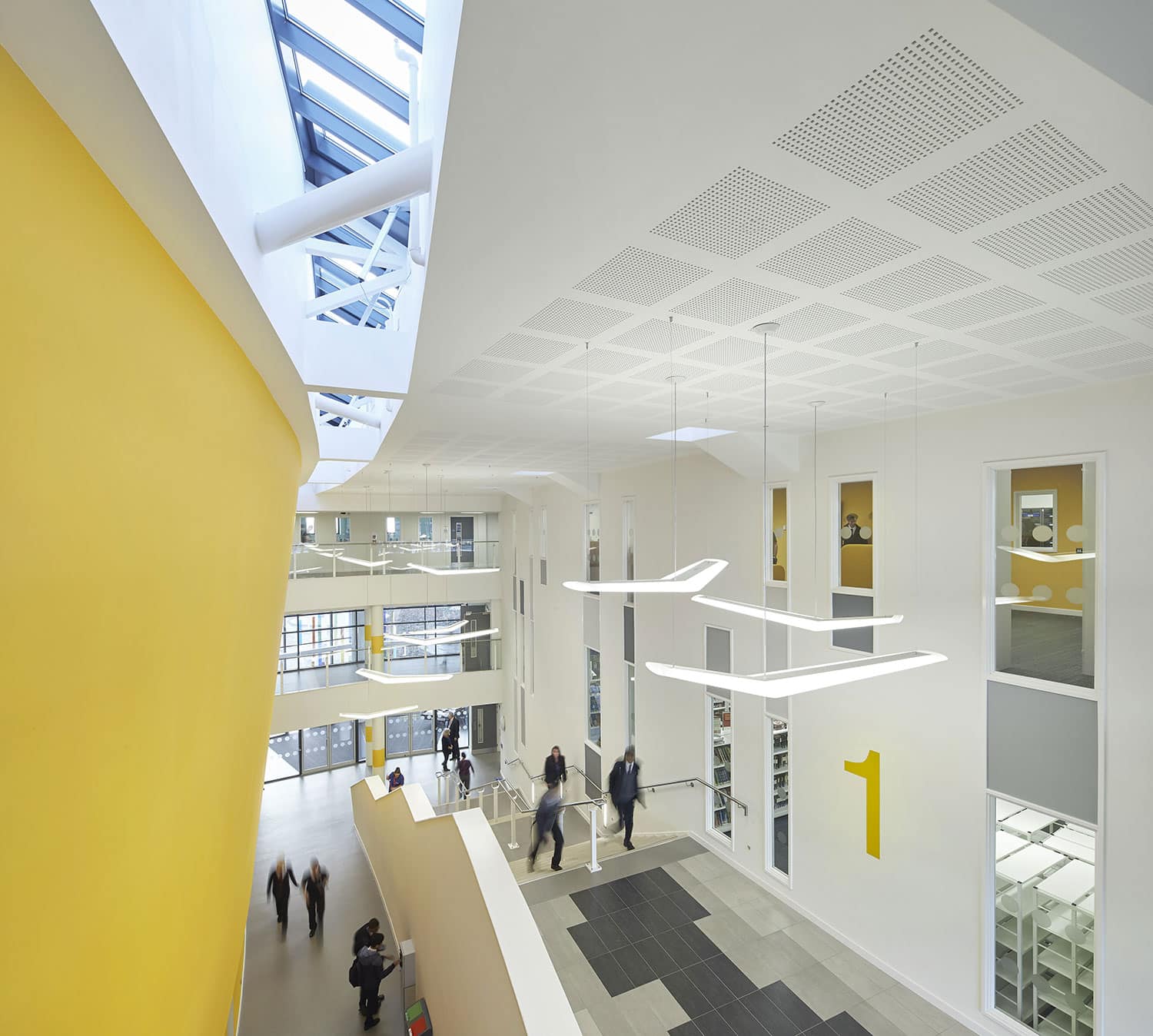 Wayfinding strategies recognise the distinct needs of all users. Mainstream pupils have individual iPads and use technology to navigate the school. SEN pupils rely on visual, acoustic and thermal stimuli and their environment has been designed to reflect these needs. For example, classroom doors are an extreme colour contrast to walls, helping visually impaired students to identify entry points.
Speaking of this award-winning project, Jane Wade, Operational Manager (Property), Vale of Glamorgan Council, said: "This project was not just about building a fantastic new school but about getting maximum value for the wider community. We set some challenging contractual targets but by selecting a likeminded team, we ensured we went far and beyond our original targets.
"The TRT strategy and ambassador programme has been so successful that we will replicate both schemes throughout all future projects."
Chris Brittain, Headteacher of Ysgol Y Deri said: "The way that Bouygues UK talked about engagement with the kids during the tender process made me feel right away that I could work with them and I was proved right. The work the team has done on the Ambassador Programme in particular has benefitted the pupils in so many ways, developing their wellbeing and self-esteem by learning about and then presenting to their peers and industry professionals the process and complexity of building a new school. The scheme has had a profound effect on their progress as young people."
So far in 2015, Penarth Learning Community has won four regional award schemes and has been shortlisted in ten. As a result of its success at the Constructing Excellence in Wales Awards 2015, the project has been entered into the national Constructing Excellence awards on the 23 rd October 2015.
Images © Hufton+Crow