15 December 2022
Castle Park View – one of Bristol city's newest residential schemes – has reached full occupancy in a record 12 weeks following completion of its development, demonstrating the strength of appetite for rental homes in Bristol. On 9 December representatives from the partnership which brought the development to life, including M&G, Linkcity and Bouygues UK, gathered at Castle Park View for a tour of the building and to meet residents in their new homes.

The 180,000 sq ft brownfield site, previously occupied by Bristol Ambulance Service, is now home to more than 700 residents in 75 affordable and 300 private low carbon rental apartments and is a strong example of how public and private sector partnerships can fulfil important social needs – in this case the regeneration of derelict land to provide high quality, sustainable rental accommodation.

Initiated by Homes England and Bristol City Council as part of the Council's wider drive to build centrally located low-carbon homes, the £90 million project was delivered by property developers, Linkcity and main contractors Bouygues UK, both part of the Bouygues Construction group. M&G Real Estate financed the construction of the 300 private rented sector apartments, which it owns and manages as part of M&G's £1.3 billion UK Residential Property Fund. Housing provider, Abri, has taken ownership and operational oversight for the 75 affordable homes.

Occupying a prime location in central Bristol, the building is the first to take heat from the city's new water source heat pump, served by its historic docks, which will contribute to Bristol's 2030 Net Zero carbon aspirations. Built with brown roofs and allotment areas to encourage biodiversity, solar panels will reduce carbon emissions by 20% and the contents of two permanent food and clothes banks which residents can donate to will be distributed to those most in need locally.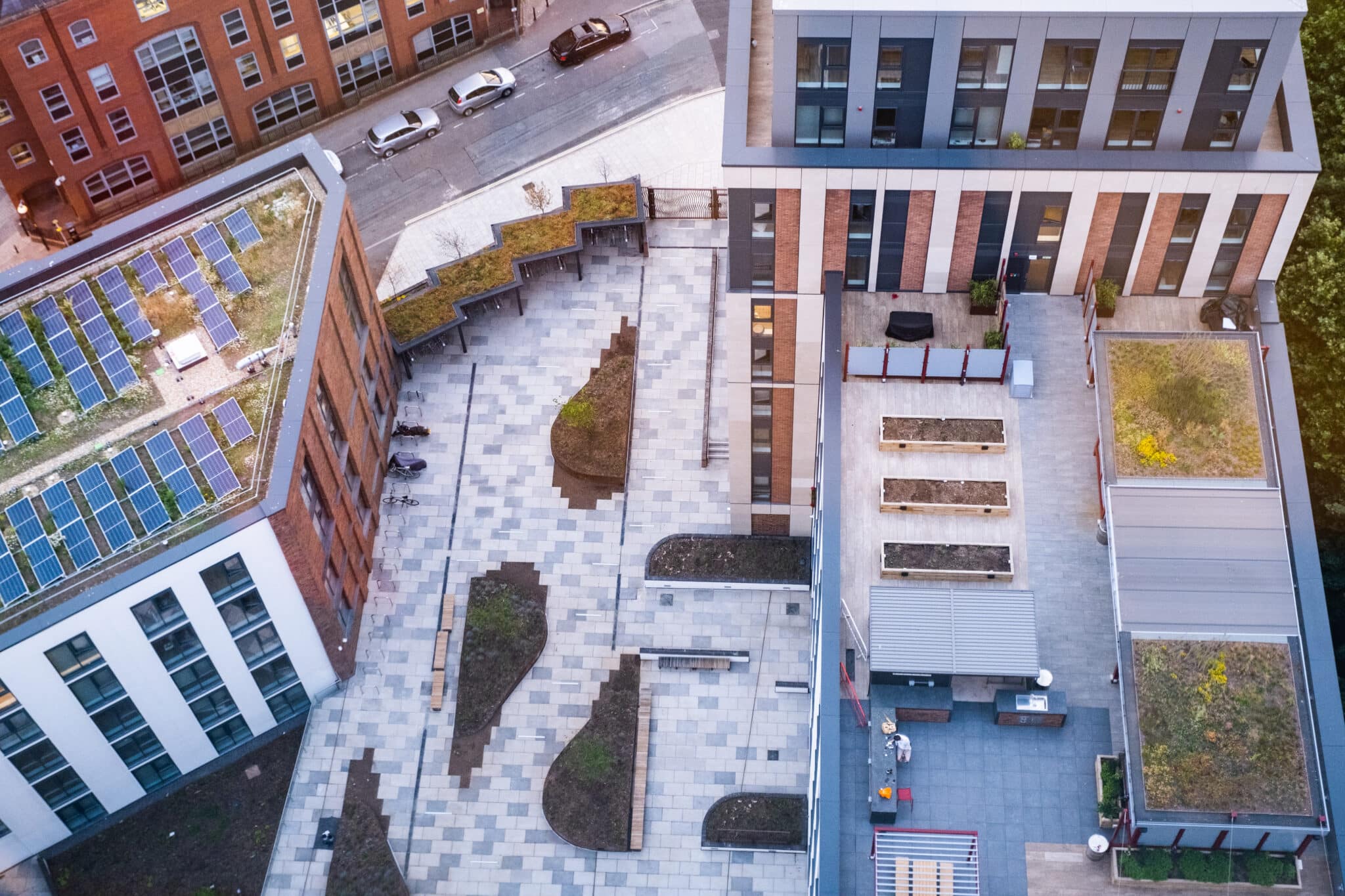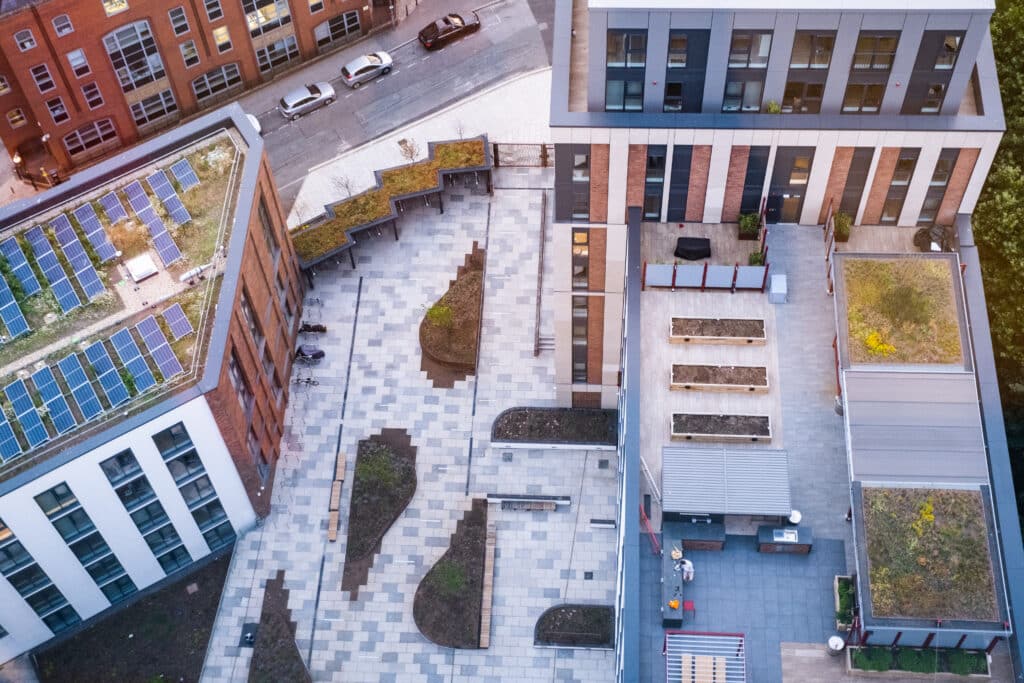 Head of UK & European Living at M&G Real Estate, Alex Greaves, says: "Imagine what could be achieved in terms of sustainable housing delivery if we could encourage more partnerships in the UK with progressive councils like Bristol to work with business to maximise the potential of disused areas. Castle Park View is proof that effective public and private partnerships can unlock challenging sites to create additional housing supply. People want to live in high quality homes, near to public transport, with great amenities and this is what we continue to provide, alongside long-term growth potential and diversification benefits for our investors.

The project has brought social value to the local community with the creation of nine full time jobs and 2,175 apprenticeship weeks, with 65% of the workforce employed from the Bristol area, as John Boughton, regional managing director of Bouygues UK explains:
"We are immensely proud of this truly collaborative project, which has also had a very positive economic effect on the community, raising £13,000 of charity support. Our team worked brilliantly to get this project finished to the highest standard in challenging conditions, resulting in some of the most energy efficient apartments in the area and a Level 4 Code for Sustainable Homes award.

"Alongside our sister company Linkcity, the developers of this ambitious scheme, it was great to meet with our delivery partners at Castle Park View, chat to residents and see the families and young professionals settling into their homes and enjoying all the development has to offer."

Investment Principal for private markets at Brunel Pension Partnership, Vanessa Jacka, is delighted with the scheme's efficiency, the construction pace and fast occupational uptake:

"The majority of Brunel Pension Partnership's clients have invested in this project via their holdings in the M&G UK Residential Property Fund.

"Twelve weeks is an astonishingly short period in which to fully let the entire building and emphasises the strong demand for quality rental accommodation in Bristol and, indeed, across the whole of the UK. Castle Park View is an iconic example of how M&G is addressing local need and it focuses investors' minds on what can be achieved when all stakeholders' aspirations are aligned."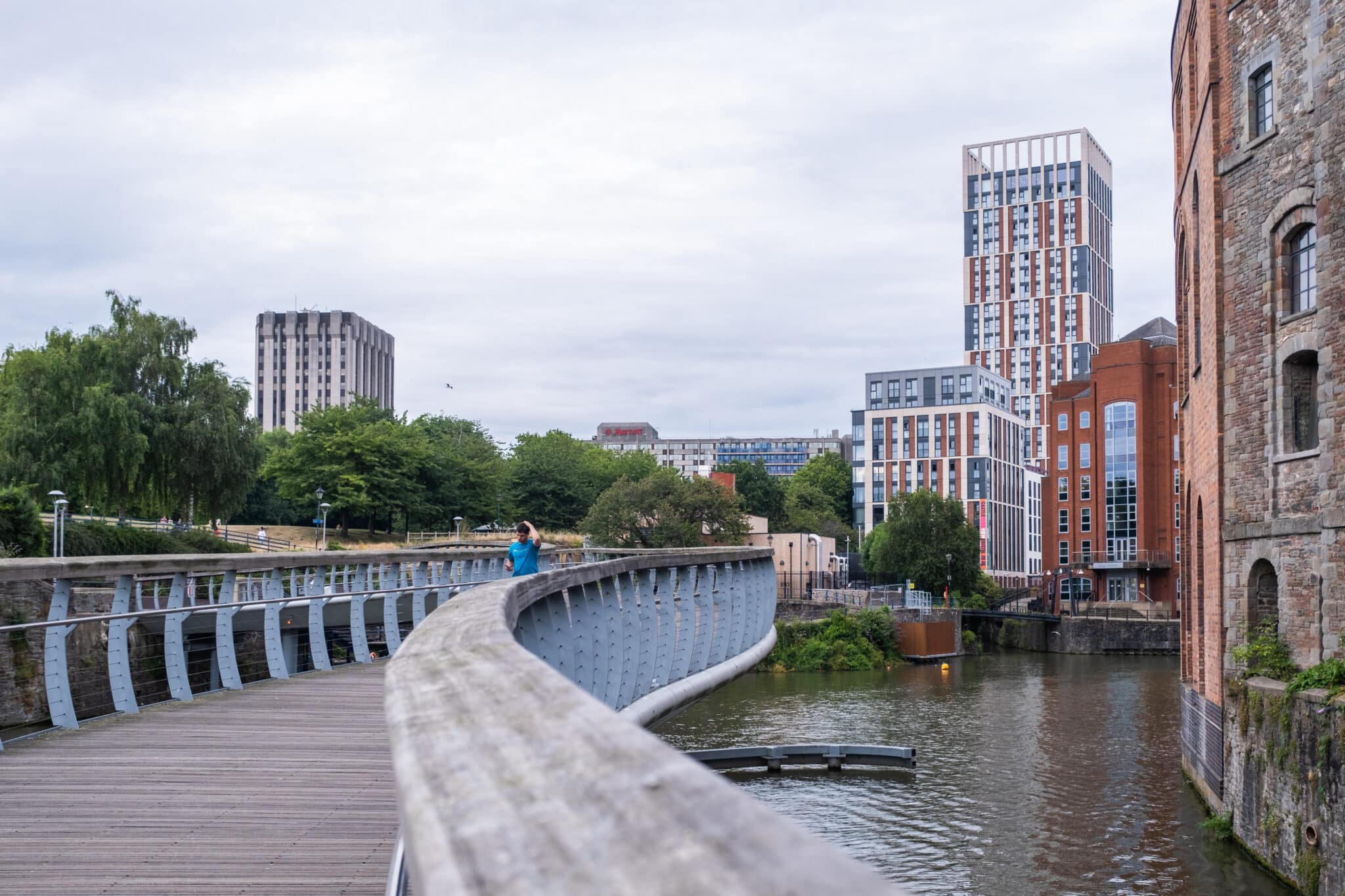 ---