This Grade II listed former Royal London Hospital building has been brought back to community use as the new Town Hall and headquarters for the London Borough of Tower Hamlets. It is one of London's oldest historic landmarks and has been at the heart of the borough's history since it was opened to patients in 1740.
The new town hall, which was part refurbishment of the existing Grade II listed building on the site of the former Royal London Hospital building on Whitechapel Road and part new build at the rear, and provides a total of 26,700m2 of civic office space including an open-plan office space on the upper floors.
---
Person Capacity for Civil Staff
Project Profile
The design and construction of this purpose built Town Hall provides over 1,700 contemporary, flexible workspaces plus a range of meeting rooms and welfare facilities for council staff and other partners. The former hospital's iconic street elevation has been restored with a new public entrance on the ground floor of the Grocers' Wing.
The building has been designed to be more than just an office for council staff. At its core an accessible environment can be found, taking up the entirety of the ground floor. Dedicated public use, the ground floor offers an open, local presence atmosphere bringing people together and enabling them to access council services in one place. The ground floor local presence hosts meeting and shared spaces, a café and the council chamber.
To find out more about the build, click HERE and listen to our Area Manager discuss her role on this incredible project and what has been happening on site at this remarkable project.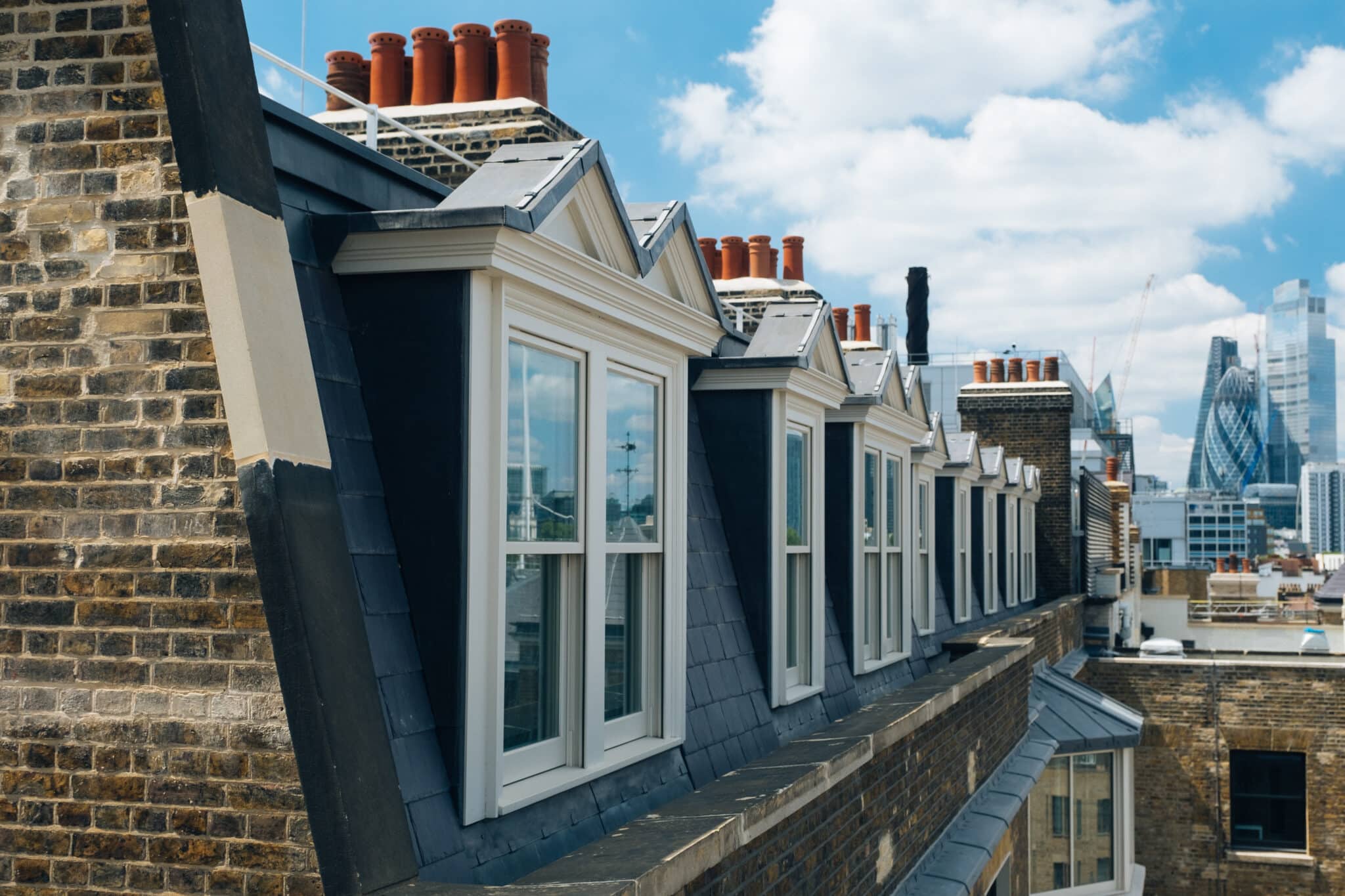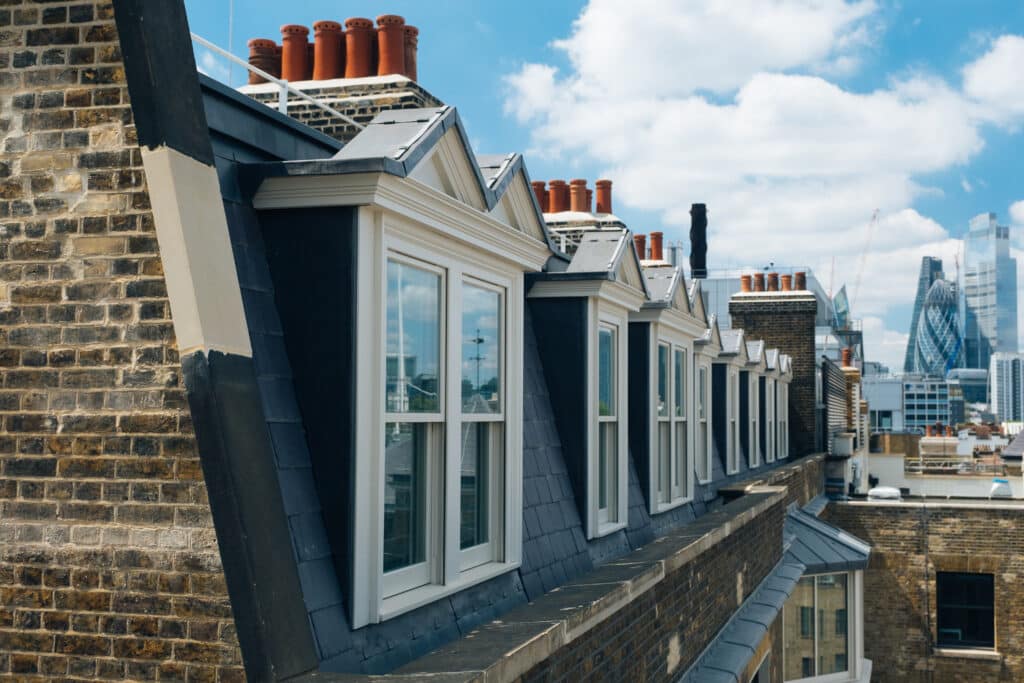 Challenges
There are some complex challenges to the building of this project: an emergency helicopter flight path above; a London Underground tunnel below; a combination of busy roads and party walls around the site and the proximity of two large, working hospitals, the Royal London Dental Hospital and the Royal London Hospital.
Throughout the project, Bouygues UK will be employing methods intended to protect both heritage and the environment. The building will be awarded a BREEAM Excellent rating because of features such as optimised water consumption and the use of renewable energies to generate electricity. Circular economy methods will be implemented on the construction site to reduce the generation of waste, while protective measures will be put in place during the works for the benefit of certain species of birds and invertebrates in order to ensure that local biodiversity is respected.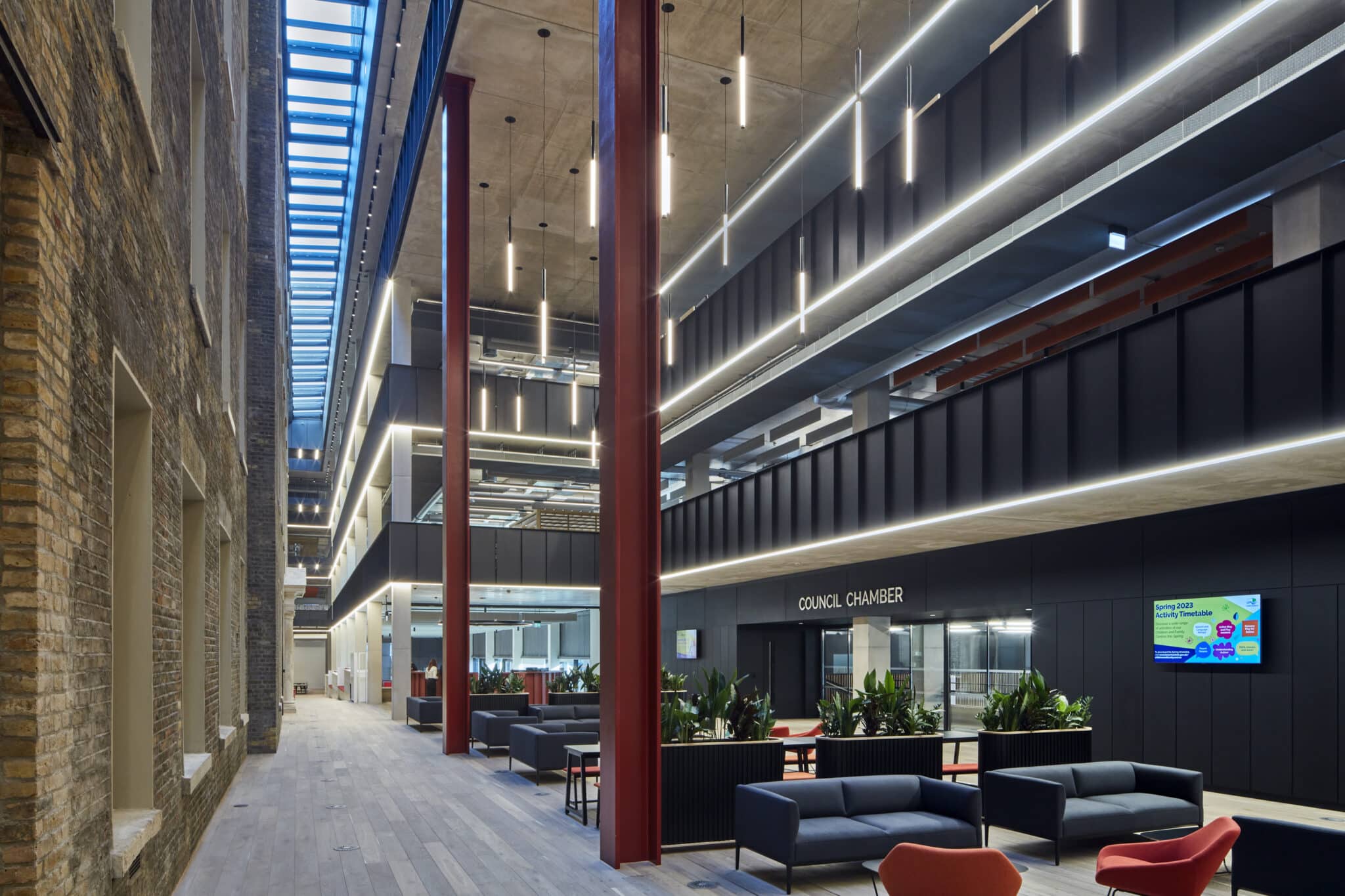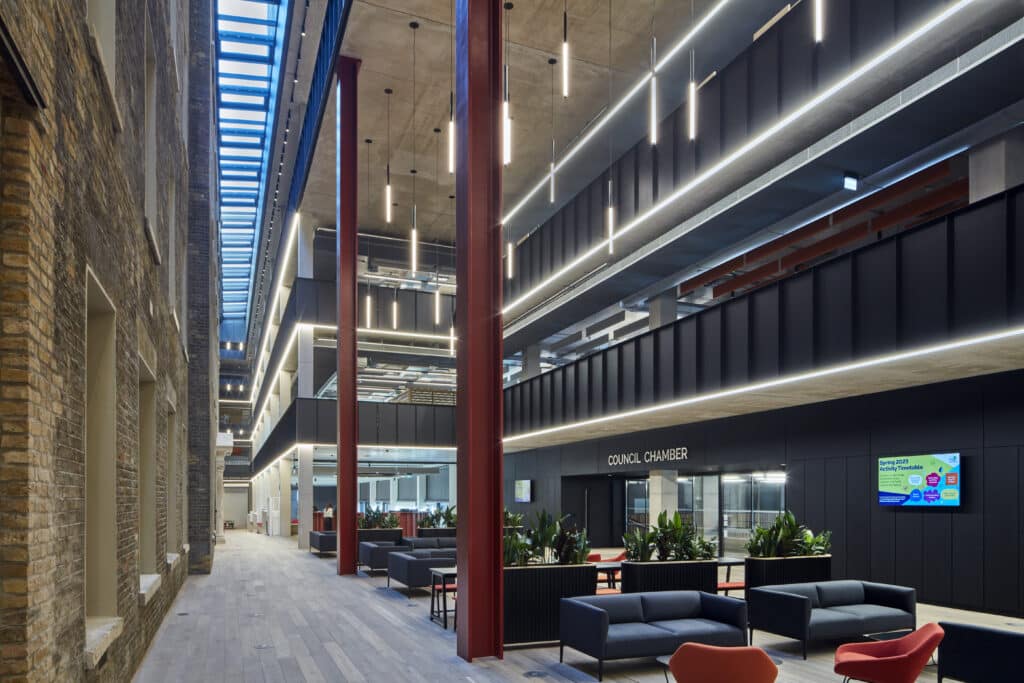 Learn more about the Town Hall's outstanding heritage directly from our Site Manager on the project HERE.
The new Town Hall forms part of the Whitechapel Vision, one of London's largest regeneration projects, which includes the construction of a new life sciences campus, seven new public spaces and 3,500 new homes, along with the creation of 5,000 jobs. The Town Hall will be in the most accessible part of Tower Hamlets, next to the new Whitechapel transport hub, served by four train and tube lines along with bus and cycle routes.
At its heart will be a community feel with a café, outdoor spaces, and an idea store. Whether you want to host a meeting, borrow a book or get involved in what is happening in your neighbourhood, the town hall will bring people together and make Tower Hamlets a better place.

John Biggs, Mayor of Tower Hamlets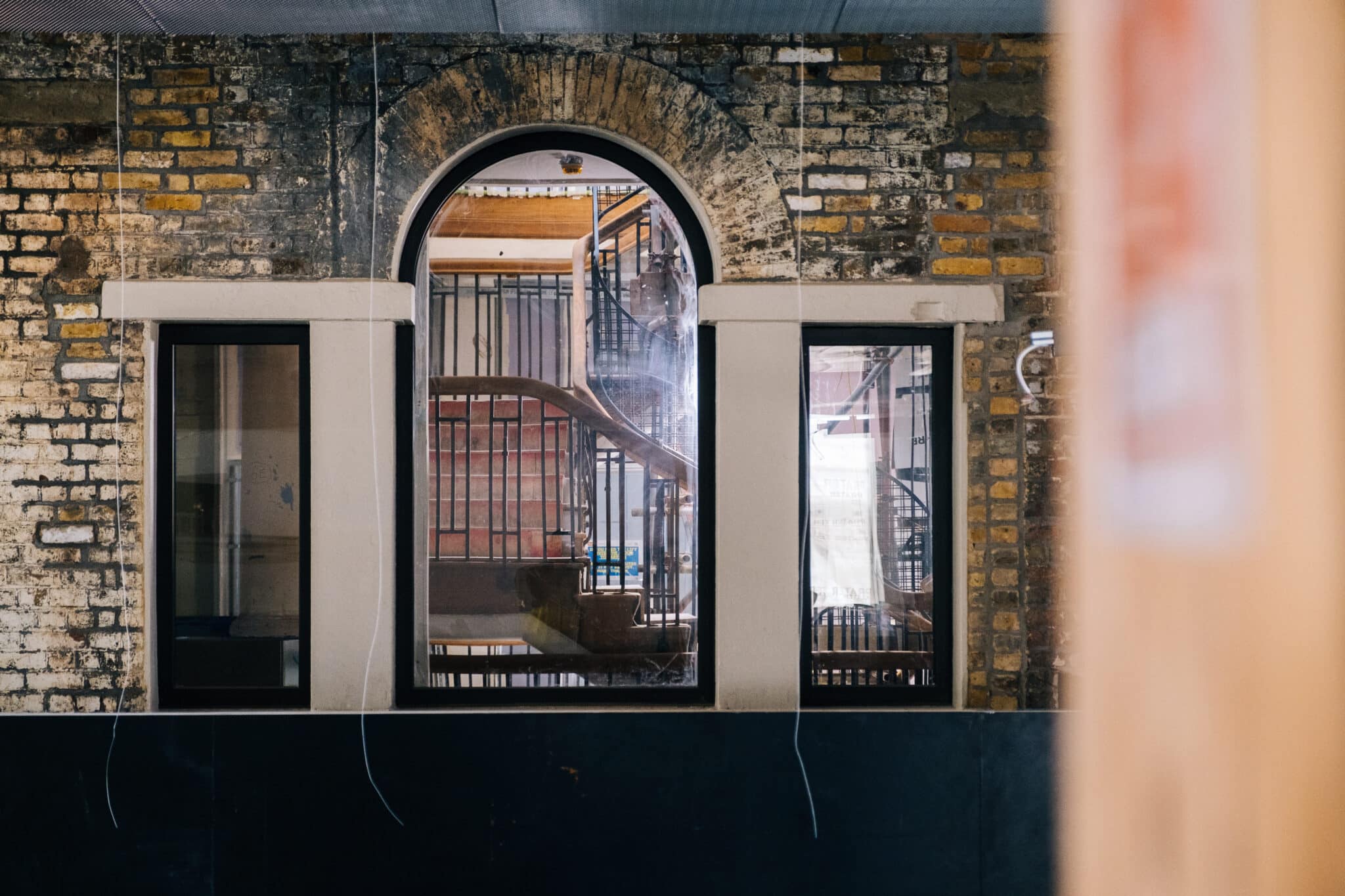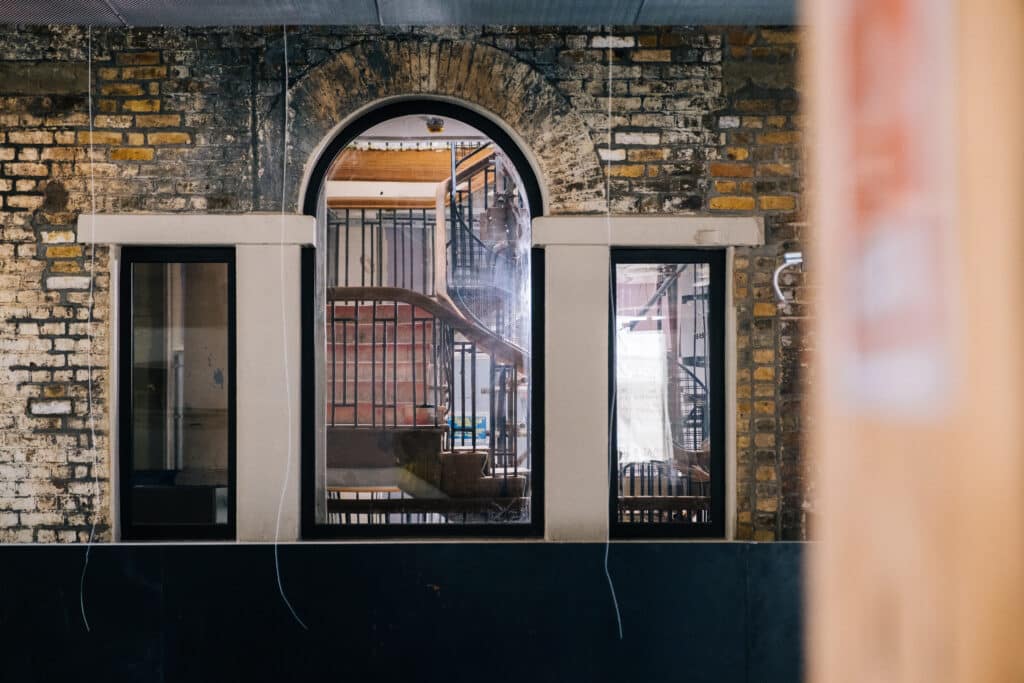 Corporate Social Responsibility
Throughout the four-year build we have created local employment, training, and apprenticeship opportunities, as well as local business opportunities. We are committed to the care and protection of our planet and as such, we developed develop lasting systems on this project, capable of reducing our potential to cause damage to the world around us to an absolute minimum whilst continuing to meet our clients' needs.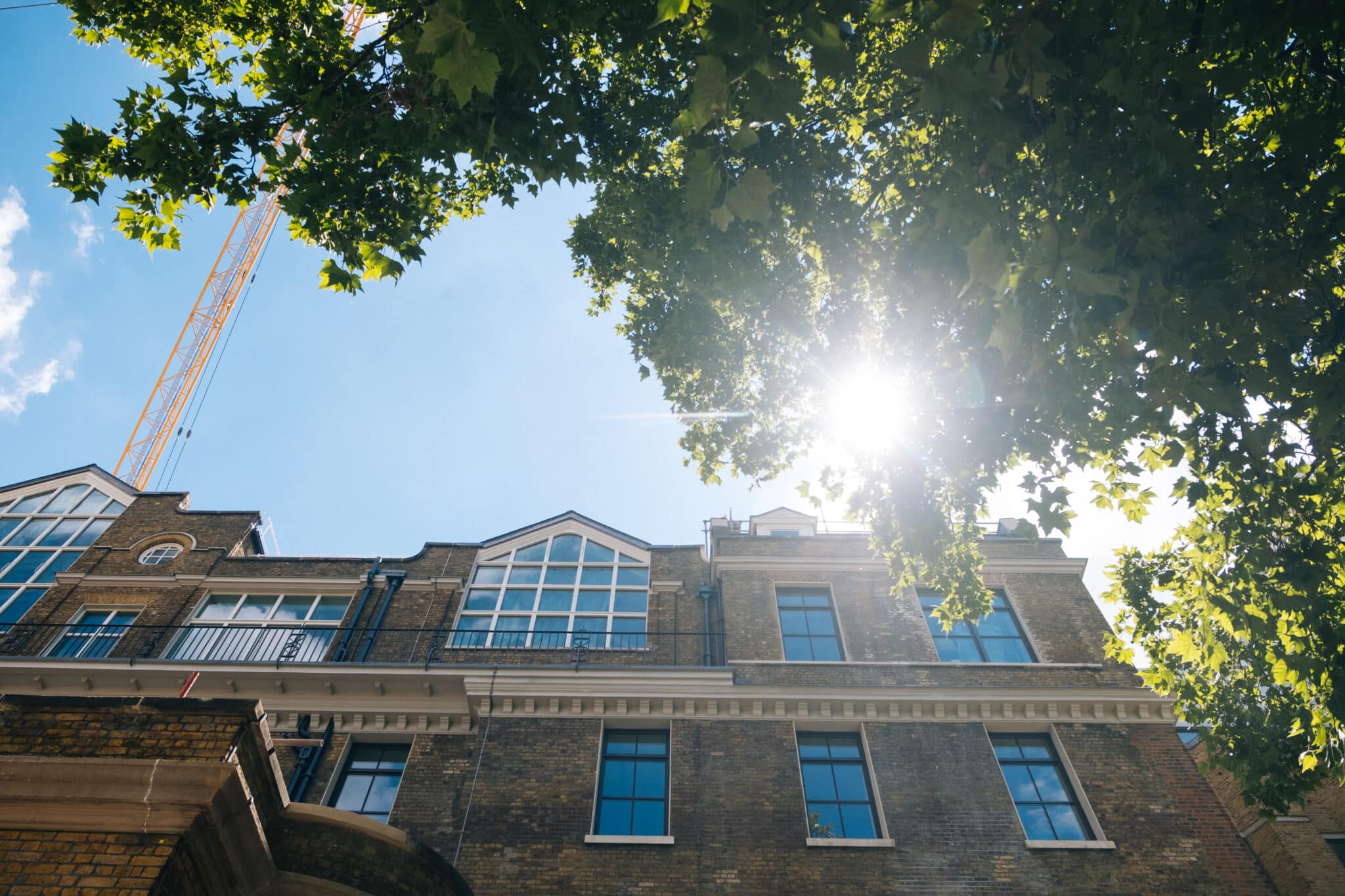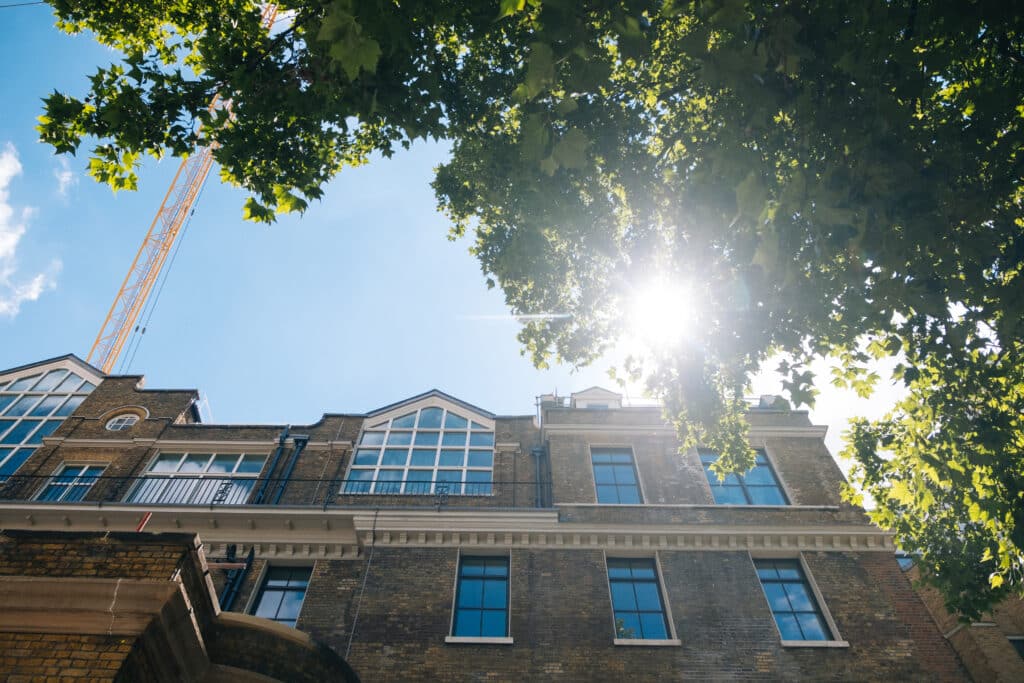 These commitments included:
403 employed people from Tower Hamlets and growth boroughs
19 local apprentices employed (all from TH & Growth Boroughs).
provided over 160 hours of work experience.
procured over £6m of goods and services from local businesses.
provided over 300 hours of tours and events with schools, colleges, and universities.
3000 bicycles spaces, along with superb public transport links.
BREEAM 'excellent rating for sustainability
brown roof to encourage biodiversity
solar PV panels are proposed to create thermal or electrical energy
air source heat pump
rainwater harvesting system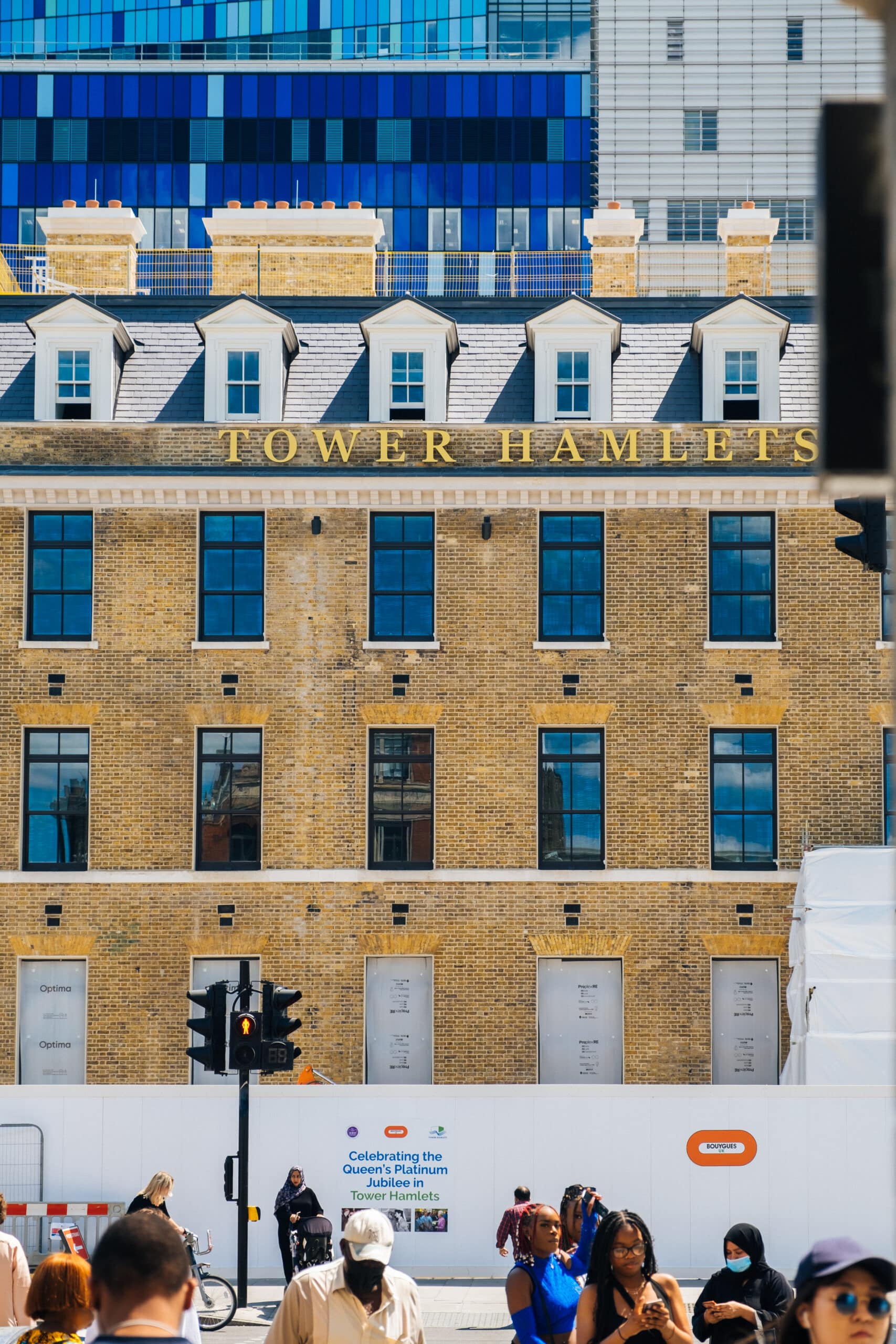 Heritage
The former London Infirmary was founded in 1740 by philanthropists for the sick and poor among the merchant seamen and manufacturing classes of the East End. It changed its name to The London Hospital in 1748. In 1785 the London Hospital Medical College opened within it – the first medical school in England and Wales to open connected to a hospital.
It relied on public donations for 200 years with only a shilling in the bank until its running costs were taken over when the NHS was established in 1948. In 1895, the hospital became the first in London to offer a preliminary training school for nurses. In 1925, one of its surgeons, Sir Henry Souttar, completed a heart operation that was to become the basis for modern heart surgery, when he stretched the mitral value.
Barts Health NHS Trust Archives holds the historic archives and object collections of the hospital, which are accessible to all for research. You can find further information at www.bartshealth.nhs.uk/rlhmuseum).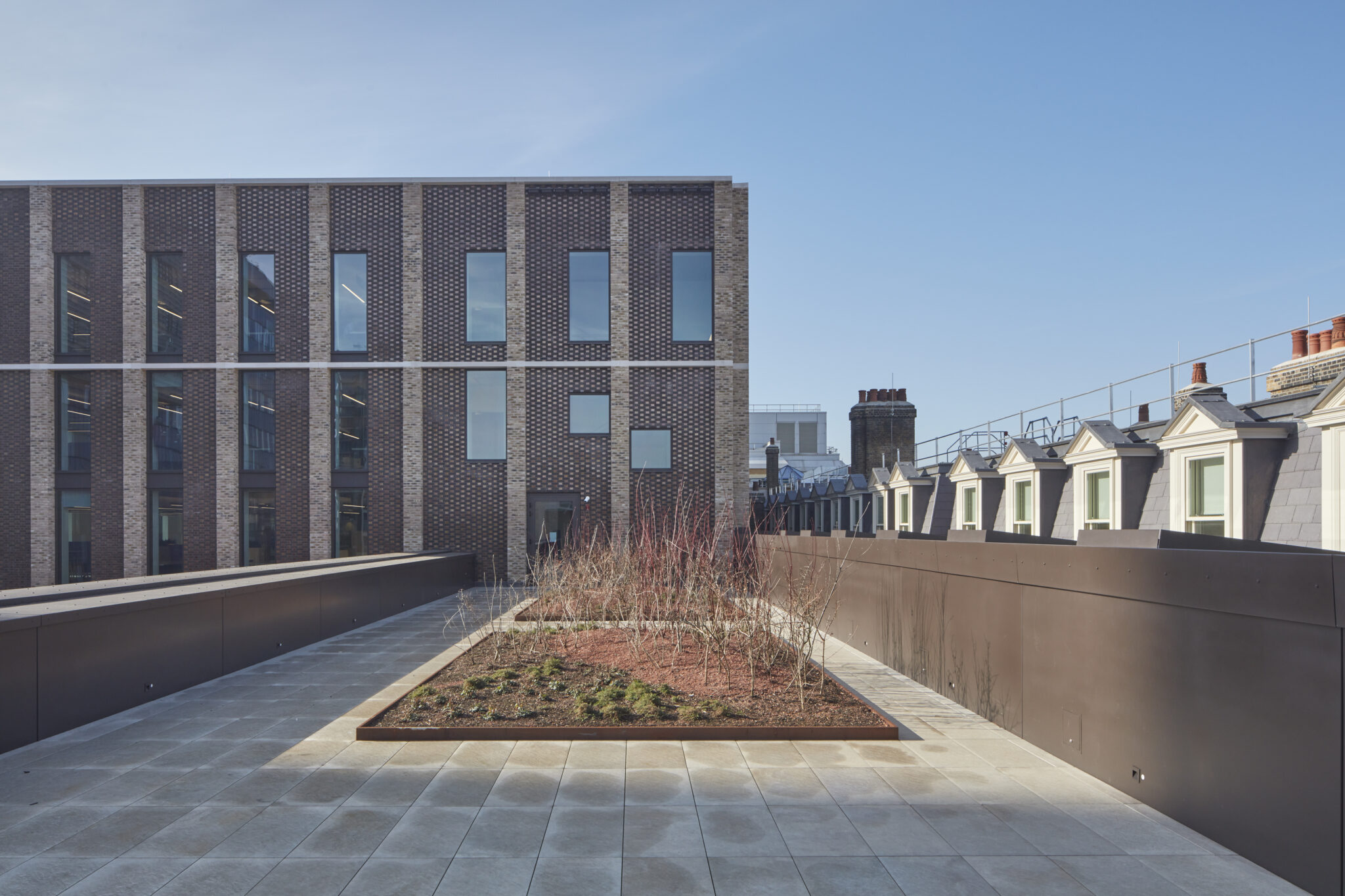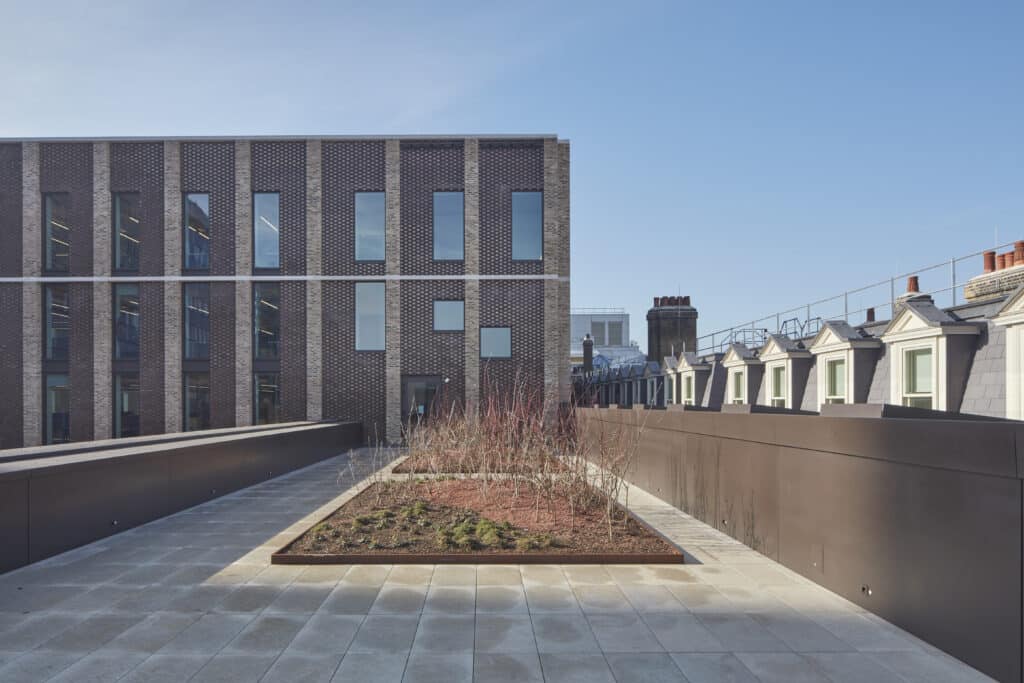 The Riverside at Canterbury